Minors a Major Problem for Underage French Gambling
Posted on: April 22, 2015, 03:39h.
Last updated on: April 22, 2015, 03:42h.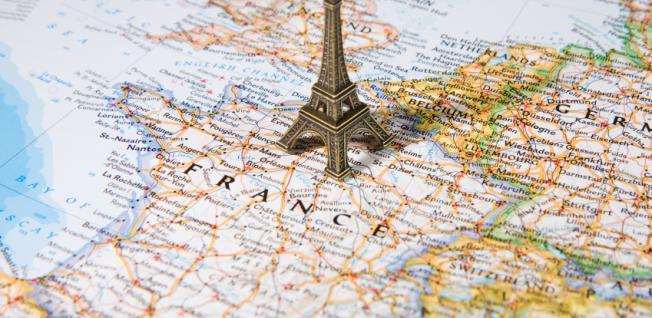 Underage French gambling is adding fuel to the chemin de fer in the ongoing global debate about how many folks not yet "of age" are actually able to gamble, albeit illegally.
France allows plenty of gambling within its borders, but it seems that adults aren't the only ones taking advantage of those opportunities.
According to a new survey from the country's monitoring center for drugs and drug addiction (known as OFDT) and the French Games Observatory (ODJ), nearly 33 percent of French minors have gambled at least once over the past year, with most of them doing it through retail outlets.
The study, which questioned 665 children on their gambling habits, found that people under the age of 18 were most likely to say that they have gambled on scratch cards, with sports betting being the second-most common way for minors to bet and draw-based lottery games coming in third.
And while most of those minors who gambled are considered to have little or no risk to develop gambling problems, about 11 percent (or a little over three percent of the entire surveyed population) exhibited "problematic" behavior. That's about twice the adult rate of compulsive gambling issues, highlighting the importance of efforts to prevent teenagers from gambling early in life.
According to researchers, the findings suggest that efforts to prohibit minors from gambling have failed, and that new strategies should be considered to discourage and prevent young people from betting.
Overall Gambling Numbers Up in France
Overall, gambling numbers were up across France, with a total of 56 percent of all respondents between the ages of 15 and 75 saying they had gambled in the past year. That's up about 10 percent over the past five years, a timeline that coincides with the introduction of regulated online gambling in France.
However, Internet betting may not be the driving force for the increase, as the survey suggested that only about 4 percent of the French population uses online gambling sites, while lottery games remain the most common way to gamble.
Interestingly, online gambling was comparatively rare, even among underage players, with only 6.5 percent of gambling minors saying that they have gambled on the Internet. That's a number that could have significance for debates over online gambling in the United States, with talking points available for both sides of the debate.
Supporters, Opponents of Online Gambling Could Cite Results
For instance, those who have been in favor of the Restoration of America's Wire Act (RAWA) have often argued that online gambling sites simply won't be able to stop tech-savvy young gamblers from getting onto their sites. In response, the Poker Players Alliance has pointed out that in the three states that currently regulate online gambling, there hasn't been one reported case of underage betting so far.
But statistics like those from France likely paint a more realistic view of the situation. It's possible that despite the best efforts of sites and regulators, minors will sometimes get through undetected, betting under the names of parents or other older relatives or friends.
However, the survey may actually offer even more ammunition for supporters of online gambling. While it did find that French teenagers gambled online, it found that they did so far more often in retail venues, suggesting that it is even easier for the average minor to access gambling in the real world than it is on the Internet.
This was a point that the PPA has made in the past as well: responding to testimony from the Las Vegas Sands' Andy Abboud in Pennsylvania, they noted that the Sands Bethlehem had been fined a total of $305,000 for several instances of allowing minors to gain access to its casino floor.