PokerStars Denied New Jersey Online Gaming License, For Now
Posted on: November 8, 2013, 05:57h.
Last updated on: September 17, 2014, 01:54h.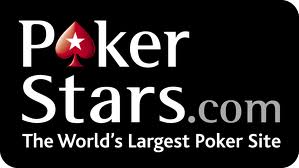 Atlantic City's online casino launch may be just around the corner – it's set for November 26th – but looks like the world's biggest online poker room won't be partaking in the festivities. PokerStars – part of the huge Black Friday scandal of 2011 – has reportedly been denied a New Jersey iGaming license.
DoJ Criminal Case Still a Stain on PS Reputation
The main reason cited for the denial has been the New Jersey Division of Gaming Enforcement's impending criminal case against PokerStars founder Isai Scheinberg, which include allegations of bank fraud and money laundering as outlined in the Unlawful Internet Gambling Enforcement Act (UIGEA) of 2006.
Just this past June, Scheinberg's son Mark handed over $50 million to the feds, who in return was essentially allowed to admit to no "wrongdoing, culpability, liability, or guilt" in the matter. That, however, had no impact on the New Jersey gaming regulator's actions; after all, they got no piece of that financial pie.
All Hope Not Lost
Mind you, this doesn't mean that PokerStars is out of the iGaming business forever in New Jersey by any means. In fact, many predicted this as a possible initial outcome, and the Scheinbergs themselves cannot be completely stunned by the reported denial. Although PokerStars settled their civil indictments with the Department of Justice back in 2012 when they shelled out $547 million in a peace offering to be used to reimburse fellow poker site Full Tilt's failure to do so with their online clients, that had no effect on the criminal case that was brought against both the senior Scheinberg and PokerStars Director of Payments Paul Tate, who were among the 11 men indicted by the feds on April 11, 2011.
Apparently what may be at play here is Isai's alleged continued involvement in running the company, even though officially he turned the reigns over to son Mark. For example, the Atlantic Club Casino Resort in Atlantic City – which PokerStars made a bid on, was rejected, and who then got sued by the rejected suitor – claimed in court that Daddy Isai had been involved in phone convos that took place while that deal was being discussed, a big no-no.
So what will PokerStars likely have to do now to get back in the good graces of the New Jersey Division of Gaming Enforcement? Possibly, commit to absolutely zero involvement by any of the kingpin Black Friday figures, such as Isai or Paul Tate.
If true, this licensing dis will not only affect PokerStars Internet plans in New Jersey; land gaming ventures will also be affected. A $10 million-dollar planned poker room at the Resorts Casino Hotel will also have to go into "hold" mode until the licensing issues are sorted out.
And This Late-Breaking News…
In another shocking bit of news, it appears that the now-infamous Atlantic Club has just filed for bankruptcy. The casino is seeking Chapter 11 protection, but will remain open and operating while this happens. Atlantic Club's litigation with PokerStars is still ongoing; a matter which cannot have helped with cost-control measures for the teetering property.