French Foreign Minister's Son Faces Arrest in US for $3.5 Million Las Vegas Casino Check Fraud
Posted on: November 2, 2015, 05:58h.
Last updated on: November 2, 2015, 06:02h.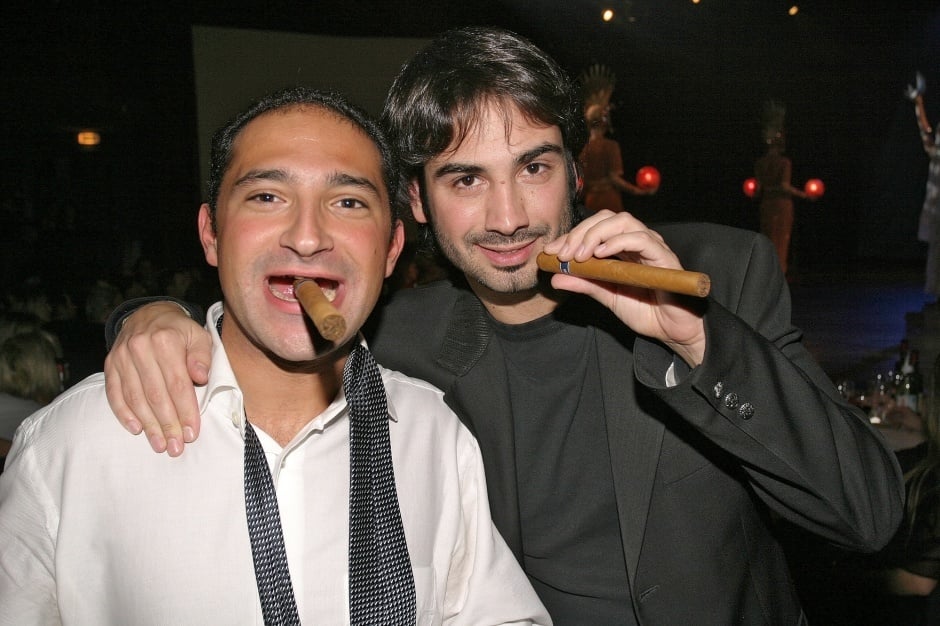 Thomas Fabius, the enfant terrible son of French foreign minister Laurent Fabius, is now wanted in Nevada for passing $3.5 million in bad checks around the casinos of Las Vegas. Fabuis would face arrest if he chose to set it foot in the US, a Clark County official confirmed to French journalists Friday.
The news, which only surfaced in France late last week, has heaped embarrassment on the long-suffering Fabius Sr., whose 33-year-old son's wayward, playboy lifestyle contrasts starkly with his own statesmanlike sensibilities.
The Nevada arrest warrant relates to a gambling spree in mid-May 2012, when Thomas allegedly passed bad checks at the Palazzo, the Aria, and the Cosmopolitan, on the very night before his father officially became foreign minister. The warrant was issued in April 2013, but has remained remarkably hush-hush until the latest French news break.
Court documents state that Fabius  the younger lost heavily at all three casinos while passing checks tied to three different bank accounts that ranged in value from $100,000 to $1 million.
He now faces three criminal charges of passing a check with intent to defraud, and three counts of theft.
Diplomatic Embarrassment
On Friday, the far-Right Front National party called for Laurent Fabius' resignation on the grounds that his son had become a diplomatic embarrassment.
"It is inconceivable that personal considerations, which can constitute elements of pressure, should get in the way of a minister's action, especially one that negotiates regularly with the United States on issues of utmost importance," the party wrote in a press release.
Thomas Fabius is already banned from all casinos in France due to an incident at a casino in Marrakesh, Morocco in 2011, where he used a false email in an attempt to get credit. French bank Société Générale filed a legal complaint against him and the incident made the national press.
Fraud and Money Laundering
In 2013, his name was mentioned in a preliminary inquiry into a fraud and money laundering case, when French police demanded to know how he had been able to pay for a €7 million ($7.7 million) luxury Paris apartment. Fabius explained that he had won €9 million ($9.9 million) gambling in 2011 and 2012 from casinos in Monaco, the US, and Cyprus.
The financial fraud office was skeptical, citing the "suspicious movements of funds" through gambling clubs in the UK, and found that his excessively affluent lifestyle did not match his means.
A failed businessman and one-time television presenter whose father has declared assets of €7 million ($7.7 million), Fabius pled guilty to embezzlement in 2011, following a failed venture to sell chip and pin cards in Africa. He was fined €15,000, but escaped a criminal record.
But Will France Extradite Him?
Obviously, unless he is foolish enough to return to the States, Thomas Fabius will only face American justice (assuming he has returned to his homeland) if the French feds move to extradite him back to the US. But based on history (not to mention the political awkwardness of it all), that's probably not very likely. Consider these two high-profile cases:
Roman Polanski, famously wanted since 1977 for the alleged rape of a 13-year-old girl in America, has remained safe on French soil ever since. He is also a French citizen.
Michael and Linda Mastro, now in their nineties and late sixties respectively, were refused to be turned over to US authorities on "humanitarian" grounds because the couple, accused of bankrupcty fraud and money laundering by a San Francisco federal court, were considered too old by French standards to do time.
Apparently the days of Henri "Papillon" Charierre, when prisoners were shipped off to Devil's Island on French Guyana and decapitated on a rusty guillotine, have been replaced with a more lenient legal vision.