Fremont Street Experience Bringing Live Muay Thai Fight to Downtown
Posted on: July 31, 2013, 05:30h.
Last updated on: July 30, 2013, 04:17h.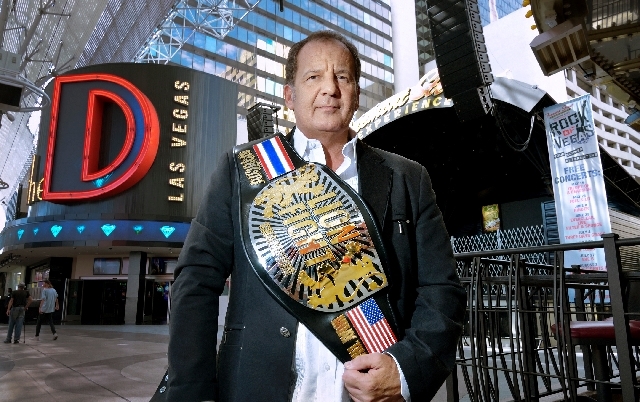 For many years, downtown Las Vegas was known as the Strip's red-headed stepchild: mocked and minimized as the poorer, less exciting, less glamorous part of Sin City. But a slow but steady renovation process started about a decade ago, one that includes the addition of The Smith Center for the Performing Arts, Zappos headquarters, and a museum dedicated to Las Vegas' Mafia heritage with an actual Mob Museum. Little by little respectability has been returning to an area once littered with drug addicts and low-budget hookers.
Fremont Street Moves Up
The Fremont Street Experience, of course – built in the mid 1990s – transformed what had for years been called "Glitter Gulch" for its plethora of rather tacky neon casino signs into a genuine, if somewhat middle class, tourist destination, and pushed the downtown area towards what it is becoming today: a place where things happen and big names want to be seen. Now the world of Muay Thai will be adding some pizzazz to that growing elan, with a planned September 20th fight night.
Maybe the Strip has the fancy world-class boxing matches, but Muay Thai is a perfect match for the more rough-and-tumble audience that makes up most of downtown's tourist trade. And the impending match – dubbed "Lion Fight 11" – will be televised live and sanctioned and supervised, just like boxing is at its uptown relative's venues. The sport of Muay Thai works perfectly for Fremont Street, because it's all done standing up, as opposed to mixed martial arts. And there should be more kicks and punches exchanged than in any good drunken New Year's Eve melee.
Naturally, this being Vegas, there's a casino behind it all; in this case, the relatively newly minted D (formerly Fitzpatricks) Casino, which is positioning itself as the hippest, coolest place you can stay and play north of the Stratosphere.  The Sept. 20th event will take place in a ring on Third Street, conveniently located right outside the D, where no doubt they'll get tons of TV time. Perhaps surprisingly, the fight will be the first sports event ever nationally televised live from Fremont Street.
Huge TV Viewership Expected
Cable network AXS has the televising rights, and expect big viewership numbers, particularly for a bout featuring Japanese champion Tetsuya Yamato duking it out with American pugilist Kevin Ross.  The network claims a potential viewing audience worldwide of 42 million.
"It's an iconic location, and we're going to have the lights and the glitz and the views on camera that night," said AXS CEO Andrew Simon. "Our viewers are going to say, 'Man, that's the Fremont Street Experience.' It's a national tourism destination. This is a great way to show off the downtown to a national audience."
The fight is expecting plenty of live audience appeal, too. Promoters Lion Fight Promotions say they have 1,700 tickets, with 1,200 of those being for "reserved seating."
Fremont Street Experience bigwigs are looking forward to the event being a huge marketing blast for the area. "Muay Thai is a very exciting action show," said Tom Bruny, Fremont Street Experience marketing director. "It's something new for us to do. The TV aspect was compelling for the Fremont Street Experience."
Box office ticket prices will range from $25 up to $95.