Are Free Viewing Spots Revealed in F1 Video Preview of Las Vegas Grand Prix?
Posted on: May 24, 2023, 01:12h.
Last updated on: May 24, 2023, 03:13h.
Formula 1 on Wednesday morning released a preview of EA Sports' F1 23 video game, set to launch June 16. In doing so, they gave race fans a first look at the actual track on which the inaugural Las Vegas Grand Prix will be raced on November 18.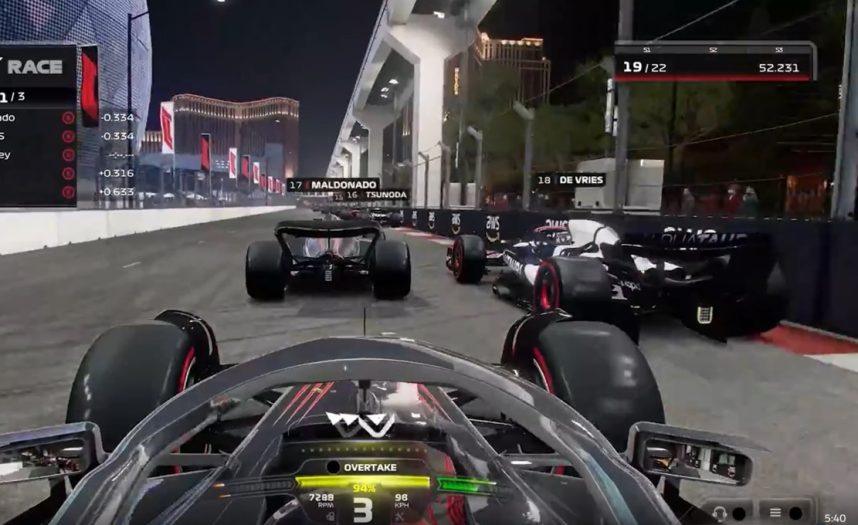 In its video simulation designed by digital artist PJ Tierney using approved F1 plans, a driver navigates three laps. The ride reveals not only the track's scenic views of the iconic Las Vegas skyline, but something much more significant to race fans not wealthy and/or lucky enough to have snagged one of the $500 and up seats for the event — a few areas where free public viewing appears to be possible.
Las Vegas Convention and Visitors Authority President and CEO Steve Hill told the Las Vegas Review-Journal in March that public sidewalks along the 3.8-mile circuit "may offer a little bit of an opportunity, but the barriers are high enough that it's pretty hard to see the race, frankly, if you just walk up to the edge."
The preview of the F1 23 video game appears to reveal several spots where free public viewing is possible, including a stretch of westbound Twain Avenue underneath the monorail and across from the MSG Sphere.

Casino.org emailed F1 asking whether fans could decipher free public viewing spots based on the game. It did not receive a reply.
All curbing and walls along the circuit are expected to be constructed in October.
The 50-lap race and its preliminary events will be held November 16-18 along portions of Las Vegas Boulevard, Harmon Avenue, Koval Lane, and Spring Mountain Road.