France Wins World Cup 2018 in Russia, Young Squad Proves Too Much for Cinderella Croatia
Posted on: July 16, 2018, 11:30h.
Last updated on: July 16, 2018, 11:32h.
A six-goal World Cup Final. An own goal. A harsh VAR penalty. A moment of brilliance by Perišić. Then Pogba. Then Mbappe. A weird goalkeeping snafu that ultimately did not matter. And it didn't end there.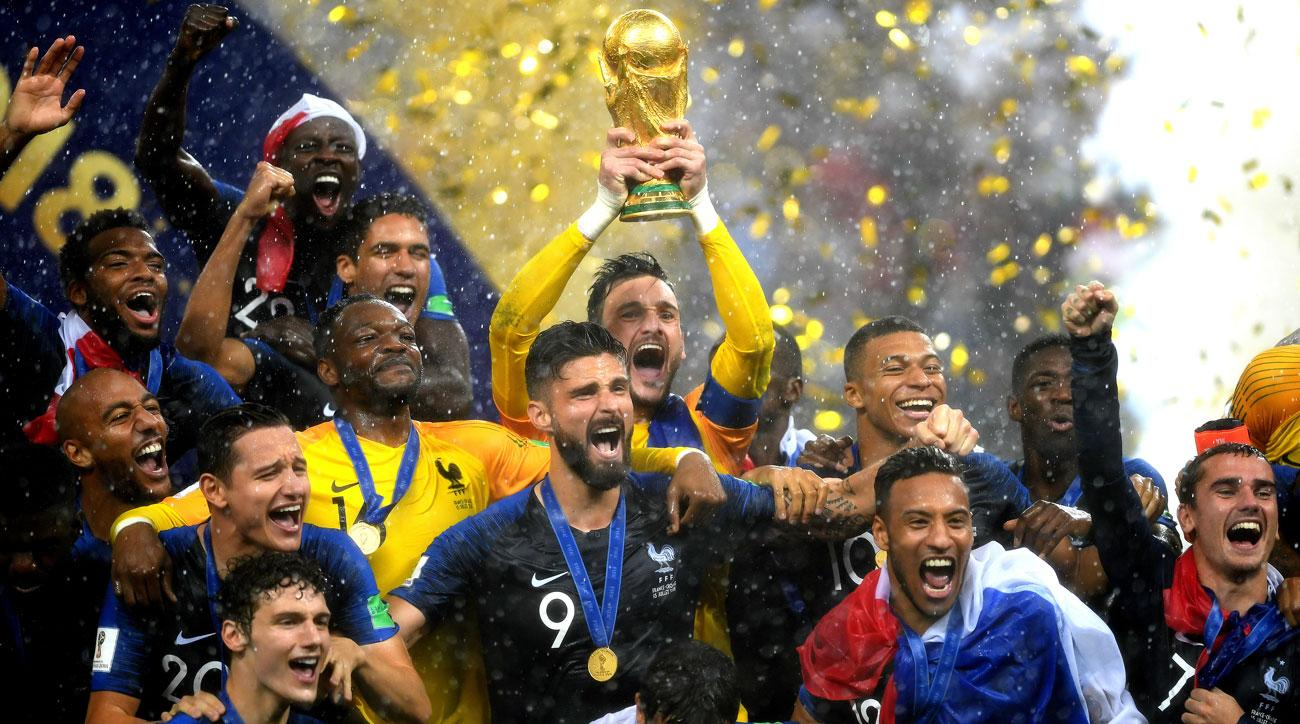 Broken Croatian hearts after their Cinderella run. French delirium as it will celebrate its 2nd World Cup title. And so ends the biggest global betting event mankind has ever seen, until the next one.
France 4, Croatia 2. It was a thrilling game to end a thrilling World Cup — a tournament that contained just one 0-0 draw over 64 matches. The parties guilty of perpetrating that snooze-fest were Denmark and, strangely enough, France, which then did not yet look quite like a world champion.
But on Sunday, France looked every bit the part and proved too much for resilient Croatia. In Kylian Mbappe, it has the most exciting teenager to grace the world stage since the emergence of Lionel Messi and Cristiano Ronaldo 12 years ago. A World Cup winner at 19, Mbappe is the first teenager to score in a World Cup final since Pelé in 1958.
Looking to Qatar
Mbappe's bright future could be the reason why some bookmakers have France as a serious contender to win the World Cup Final in four years' time — along with the fact that six players who began the Croatia game are aged 25 or younger and will probably only get better. After all, it's never too early to plan ahead.
France began this year's tournament as joint third-favorite, with Spain, at 6/1, behind Brazil and Germany. In Qatar, in 2022, bet365 has Les Bleus at 7/1, just behind perennial favorites, Brazil (6/1).
Despite its heroics this year, runner-up Croatia is a longshot for Qatar, at 40/1. Croatia's so-called "golden generation" of Modrić, Mandžukić, Rakitić, Perišić et al will have come and gone by 2022. Modrić, who deservedly won the Golden Ball award as the tournament's best all round player, will be 36.
End of the Road 
This was the last chance for this golden generation and the players knew it, which is why they gave so much at this World Cup.
They spent a lot of time chasing games, having fallen behind against Denmark, Russia, and England. They endured three consecutive matches that went into extra time and two penalty shootouts.
Against France, a younger team that had spent less time on the field in preceding games, they appeared determined as ever, pressing hard, doggedly chasing an equalizer, never giving up. But those legs must have been tired and, for all their resilience, maybe they finally ran out of steam. They should be proud, nevertheless of their showing in Russia.