World Cup Betting: France Now Favorite But Should It Be?
Posted on: July 9, 2018, 09:27h.
Last updated on: July 9, 2018, 09:36h.
Former World Cup favorites Brazil are now history, as they were bounced out of the tournament courtesy of a heart-stopping own goal by Fernandinho and Kevin De Bruyne's thumping right foot. Brazil's departure means that only one of the top-five pre-tournament favorites, France, remains alive at this point in the tournament.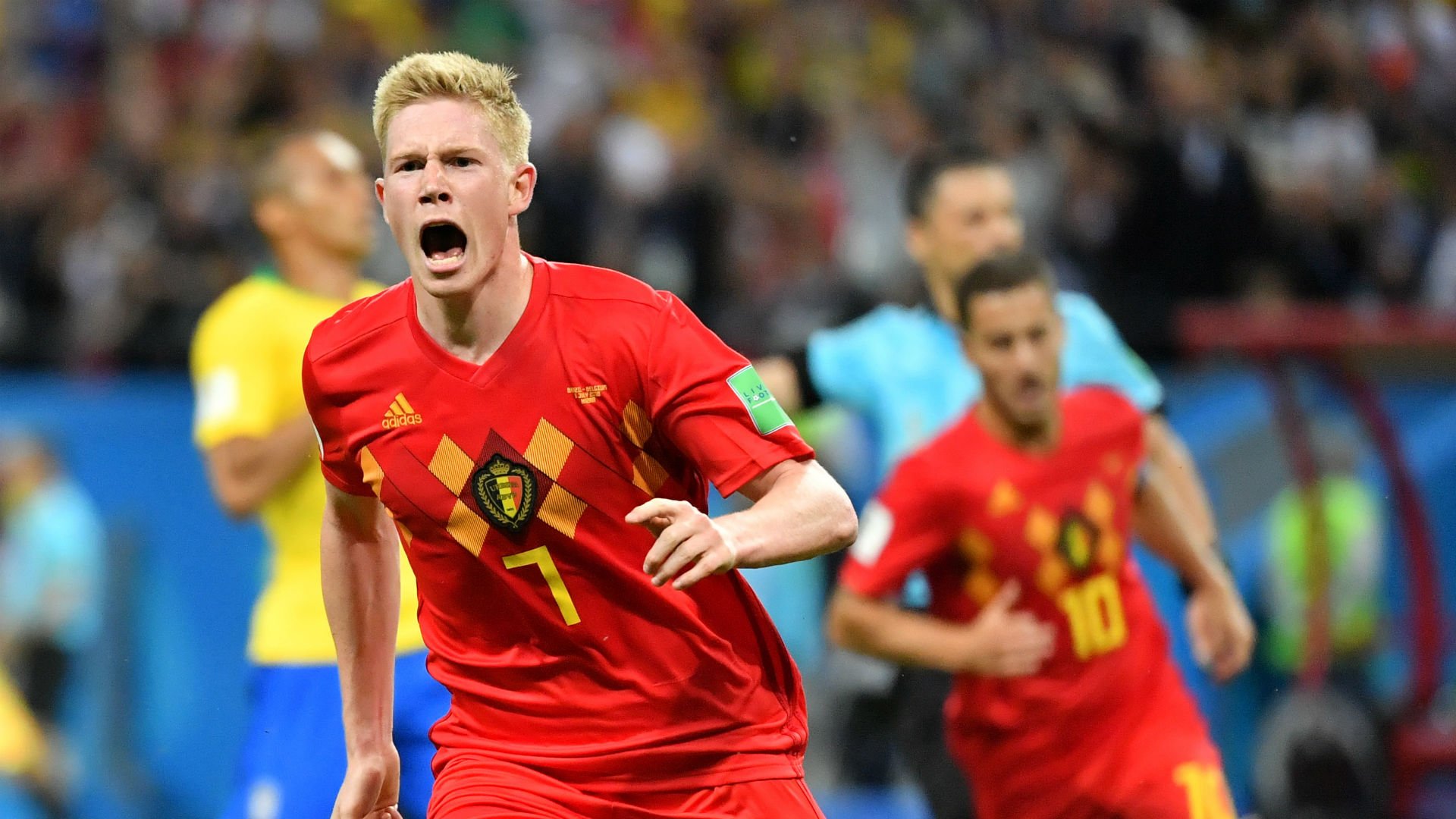 It's a testament to Russia 2018's ability to delight and surprise. Traditionally, the big teams turn up for the World Cup — it's not a tournament for dark horses. This is the only final four ever not to feature one of Brazil, Germany, Argentina, Spain or Italy, and meanwhile only eight nations have ever won the tournament in its 88-year history.
One of those, 1998 winner France, has now been installed as favorite by the bookmakers, at 2/1. Having comfortably dispatched Sweden in the quarters, England is now a second-favorite (5/2), presumably because of its "easier" route to the final.
England must play Croatia (4/1) on Wednesday in its first semi-final since 1990, while France will face-off against Belgium, a very close third-favorite, at 11/4.
Terrifying Belgium
Does France deserve to be favorite? No one is denying that this French side is good – in Antoine Griezmann, Paul Pogba and N'golo Kante it has world-class talent, and in Kylian Mbappe a potential world-beater.
But so does Belgium. Its front three, of De Bruyne, Romelu Lukaku, and Eden Hazard, is terrifying. Its back three, of Toby Alderweireld, Vincent Kompany, and Jan Vertonghen, is also quite terrifying. Its goalkeeper, Thibault Courtois, is terrifyingly good.
The only thing holding this team back in the past has been a culture of underachievement in tournaments, and its presence in the semis suggests it has got over it. France has the players but, with the exception of Mbappe, there's a sense they are not playing to their full potential – at least not yet.
In beating Brazil, Belgium showed us it can beat anyone, and, from where we're standing, its slightly longer odds are looking like a good price.
Booty Call
England's Harry Kane, meanwhile, looks like a shoo-in (or should that be "shoe-in"?) to win the prestigious Golden Boot, the award presented to the tournament's top scorer. In fact, while Kane failed to score against Sweden on Saturday, he may have done enough to win it already — the bookies certainly think so, offering a measly 1/7 on that proposition.
Six goals are generally enough to take the award that Thomas Muller won in 2010 with only five. Lukaku is Kane's closest competitor and, with four goals, is a 10/1 underdog to overtake the Englishman.
Of course, a Lukaku hat-trick against France on Tuesday could blow the whole thing wide open. Don't write it off. This has been a strange World Cup.