Manny Pacquiao Announces April Fight, Floyd Mayweather Speculation Lingers
Posted on: February 27, 2017, 05:00h.
Last updated on: February 27, 2017, 01:34h.
Manny Pacquiao is in the business of making money, and he's set to collect after agreeing to terms with lightweight boxer Amir Khan and giving the fans what they want.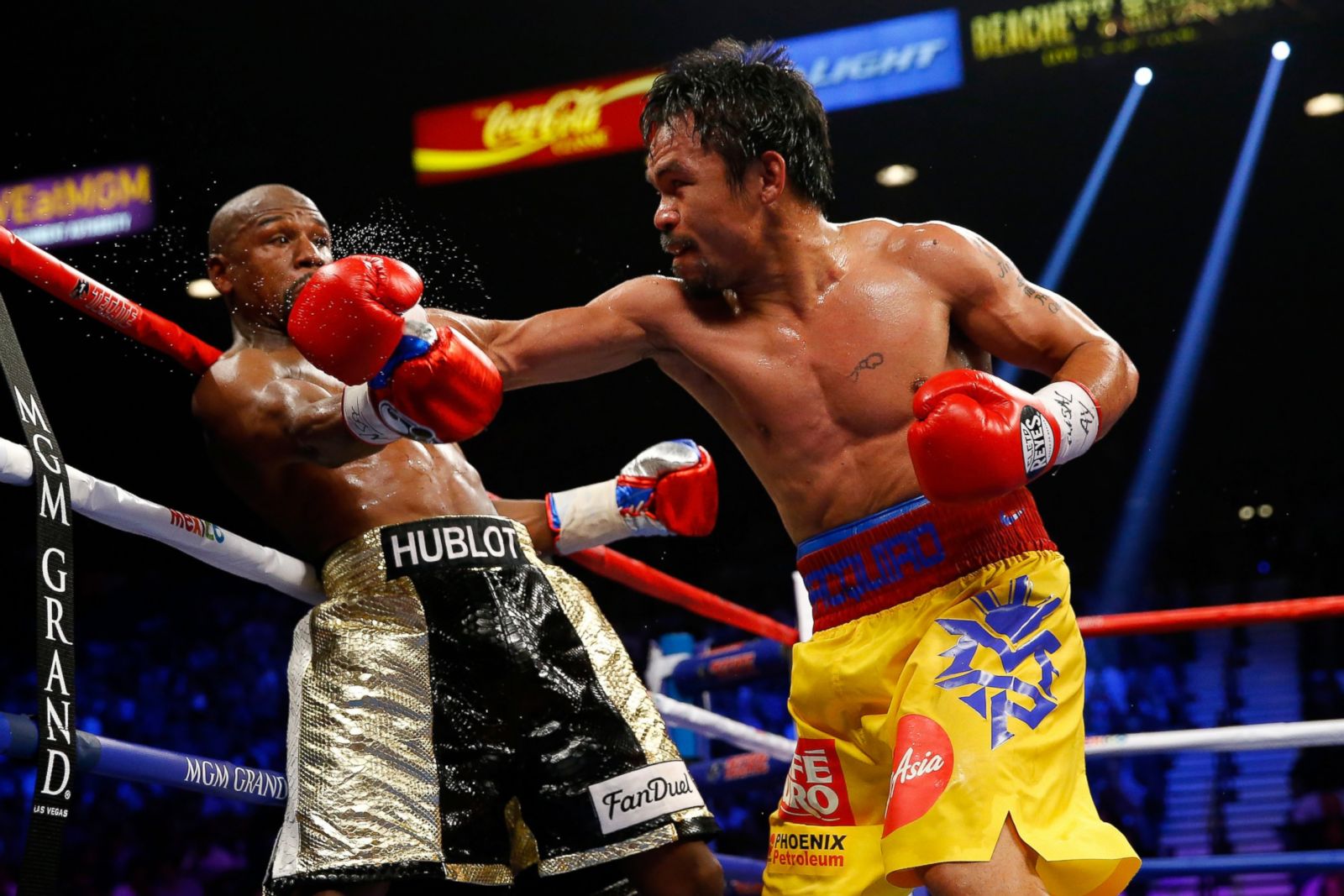 The 38-year-old boxer was initially in talks to fight Jeff Horn of Australia, but the response was less than enthusiastic in the boxing community. Pacquiao then held a public poll asking fans who they wanted to see him step into the ring with. Their answer was Khan.
Over the weekend, Pacquiao confirmed the rumors that he was canceling his Horn match to fight Khan. The bout will take place on April 23 in Dubai.
Oddsmakers and bettors like the matchup, and early wagering shows that many believe the fight will be fairly close. Bookmaker Paddy Power has Manny as the favorite at 2-5, and Kahn at 2-1. The odds on a rare draw are currently running 25-1.
Round betting puts the strongest chances of Pacquiao knocking out Khan in the six through 10 rounds, as those intervals are all at 12-1. The chance of the challenger coming out swinging and landing a TKO on Manny in the first round are an unlikely 100-1.
Mayweather May Fight
Pacquiao and Floyd Mayweather are two of the best boxers of all time, and they're also experts in the field of marketing. Both have retired more than once only to reemerge, much to the delight of fans and sports bettors.
"Money" finished his career at 49-0, with win #48 coming at the expense of Pacquiao in what was billed as the fight of the century that was largely a bust. Since his 49th victory in September of 2015, there's been widespread speculation that Mayweather was looking for one more opponent to reach number 50.
The hype escalated in recent months after Floyd began circulating rumors that he was in talks to box UFC champ Conor McGregor. The MMA fighter teased his Instagram followers by posting a promotional image of himself and Mayweather to the social media site earlier this month, but both sides confirm no contract has been reached.
The holdup is thought to be on the part of the UFC. McGregor is under contract with the sports league, and officials don't want to allow one its top stars to step into a boxing ring and fight perhaps the greatest of all time.
"Conor McGregor, if you really want to get this fight done… take care of your business with the UFC and then have your people get in touch with my people," Mayweather said on Twitter.
Fight Unlikely
While Pacquiao and Khan are going to fight in April, the odds of Mayweather and McGregor coming to terms seems long.
Paddy Power is currently asking bettors if the Mayweather-McGregor fight will actually happen. "Fight to take place before end of 2017" is at 1-3, while "to take place before end of 2018" is at 1-5.
Should the talk come to blows, sportsbooks give McGregor little to no chance of pulling off the upset. Online platform Bovada has Floyd at -800 to Conor at +500.