Fly the W! Pritzker Allows Mobile Sports Betting Registration Once Again in Illinois
Posted on: August 21, 2020, 11:10h.
Last updated on: August 24, 2020, 08:27h.
Once again, the in-person registration requirement for mobile sports betting accounts in Illinois has been waived. Joe Ostrowski of 670 The Score sports radio in Chicago reported Friday night the order will run through at least Sept. 1.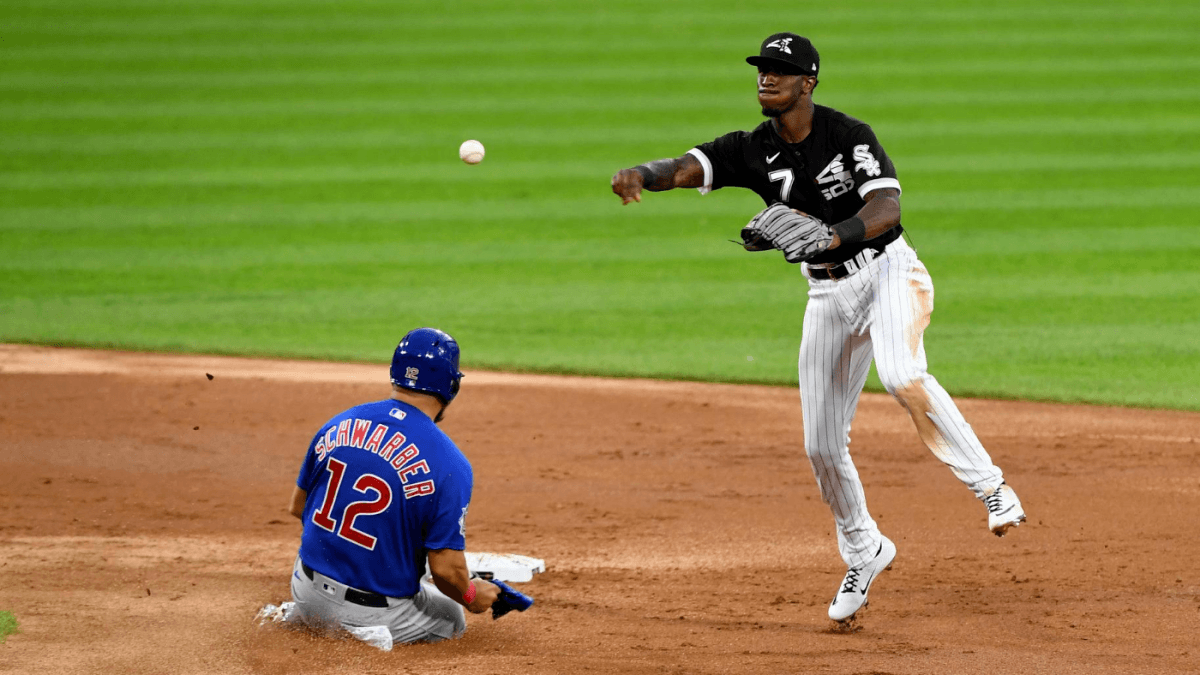 The announcement came via Twitter late Friday afternoon, with lobbyist Jeremy Kudon making the proclamation. Kudon is a lobbyist with Orrick, Herrington & Sutcliffe LLP. The firm's clients in Illinois include DraftKings, FanDuel, Major League Baseball, the National Basketball League, and the PGA Tour.
MOBILE SIGN UP IS BACK IN ILLINOIS! Thank you @GovPritzker

— Jeremy Kudon (@JKudon) August 21, 2020
Kudon's sportsbook clients stand to be the biggest beneficiaries of the decision, as both have retail sportsbooks either established or planned several hours away from Chicago, where the majority of Illinois residents live.
DraftKings at Casino Queen is located in East St. Louis, and DraftKings online sportsbook went live on Aug. 5, less than 10 days after Pritzker allowed his initial order waiving in-person registration to expire.
That meant anyone from the Chicago area who wanted to bet using DraftKings' mobile app needed to make a roughly nine-hour round trip to register for the app. Users didn't need to enter the casino, but per state law, they had to be physically on the casino's grounds — the parking lot counts — in order to first use the app.
By Friday evening, though, DraftKings was posting on Twitter encouraging customers to sign up on their phones.
FanDuel is not yet live in the state. But an online search shows the company preparing to launch sports betting operations at the Par-a-Dice Casino in East Peoria, leveraging its existing relationship with Par-a-Dice operator Boyd Gaming. That casino is nearly a six-hour round trip from Chicago.
Besides DraftKings, the only other currently active online sportsbook in the state is BetRivers.com, which is based out of the Rivers Casino in Des Plaines, a Chicago suburb.
Ostrowski: Botched Sports Betting
Casino.org reached out to Ostrowski before Pritzker issued his new order to get his insights on what was happening in Illinois. Ostrowski hosts the sports betting show Early Oddsand a nightly Chicago radio show.
Ostrowski has been very critical of Pritzker's move to revoke the waiver, saying the governor's actions did not mesh with his other messages to the public about the coronavirus.
My listeners knew that Illinois would find a way to screw up something as simple as sports betting, and they were right," Ostrowski told Casino.org earlier this week.
"They're upset there are six retail sportsbooks and only two are mobile. Some are really ticked off that you can't bet on golf, and nobody has offered up an explanation," he continued. "Bringing back in-person registration at casinos during a public health crisis was the last straw."
The issue with pro golf, which was pulled because of how the state's regulations defined pro sports, could be resolved as early as next week, he said. Nonetheless, it's an issue that kept Illinois bettors from wagering on a major and several other big tournaments, that is, if they didn't go to Indiana or use an offshore book.
Ostrowski hopes the order will be extended next month, allowing mobile registration to continue well into football season. It's possible all established sportsbooks will have mobile apps by that time, and perhaps a couple more will get the green light from the Illinois Gaming Board to launch.
"If the state did it right, it could have the highest handle in the country," he said.
Sports Betting Goes to Hollywood
On Thursday, Penn National Gaming's Hollywood Casinos in Aurora and Joliet opened their brick-and-mortar sportsbooks. Those two Chicago-area openings brought the number of books in the state to six.
Besides BetRivers and DraftKings, the Argosy Casino in Alton and the Grand Victoria in Elgin have also opened. William Hill is operating out of the Grand Victoria. The Argosy is owned by Penn National.
PointsBet has received approvals from the Illinois Gaming Board, and would likely be the next to open. It will be based out of Hawthorne Race Course in Cicero, another Chicago suburb.
Future of Mobile
When Illinois passed its expanded gaming law to legalize sports betting last year, it included mobile betting, but required in-person registration until a mobile-only carrier was chosen. The earliest mobile-only provider could be awarded a license would be in 2022.
That meant sports bettors in the state would have to physically go to the casino, racetrack, or arena that hosts the retail sportsbook to sign up for that book's mobile app.
Pritzker initially filed the order in early June as more sports resumed. But the state's casinos remained closed because of the coronavirus. That order was then extended a couple of weeks later through July 26. Illinois casinos reopened on July 1. In late July, when Pritzker renewed the COVID-19 state of emergency in Illinois, he did so without renewing the order waiving the registration requirement.
In recent days, Fans for the Future started an online petition drive calling on the state to reinstate mobile registration.
Earlier this week, Illinois officials issued a new order for the East St. Louis area, as COVID cases spiked there. While DraftKings at Casino Queen remains open, its hours of operation were cut from 8 a.m. to 11 p.m. CT as of Tuesday.