First NFL Slot Machine Hits US Casino Floors
Posted on: August 31, 2023, 01:16h.
Last updated on: September 1, 2023, 01:39h.
Just in time for the kickoff of football season, the first NFL-branded slots machines hit casino floors nationwide on Thursday, August 31. Manufactured by Australia's Aristocrat Gaming, the machines are the gaming equipment sector's most anticipated product launch of 2023.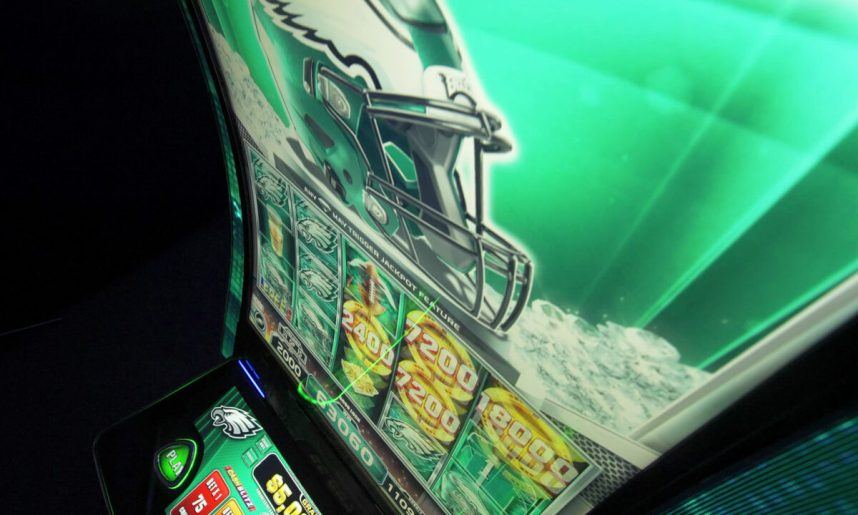 The first in a series of league-themed slots Aristocrat plans to roll out over the next several months is NFL Super Bowl Jackpots. Currently available only at Resorts World in Las Vegas, according to Aristocrat's website, the machine allows players to select their favorite team, which then loads relevant imagery and videos of key game moments and even stadium anthems.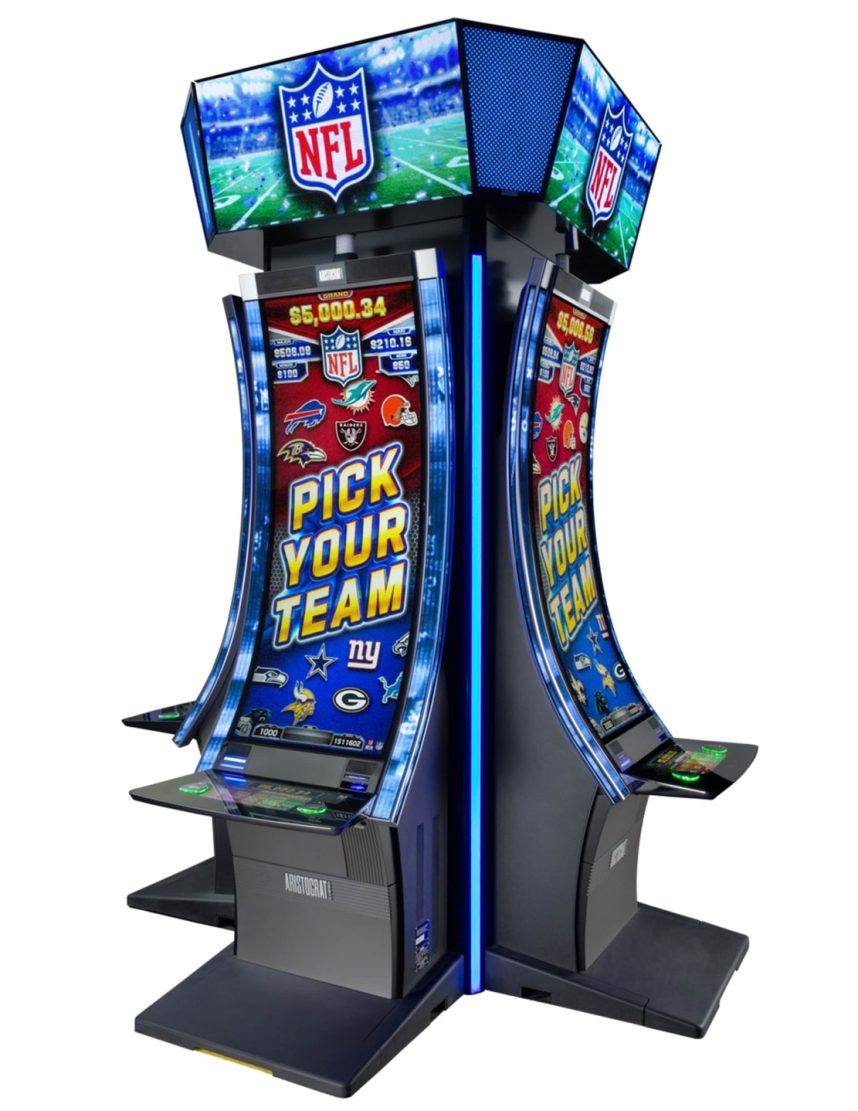 A $1 million progressive jackpot is possible on the game, which was also introduced in select casinos in California, Oklahoma, Connecticut, Florida, Massachusetts, Oregon, and Arizona.
"I truly believe that this could be an industry-changing event for slot machines and for casinos themselves … pushing the boundaries, driving innovation to something that really has never been done before," Aristocrat Gaming CEO Hector Fernandez told CNBC last month.
Fernandez said he believes the football machines will encourage younger men to give slots a spin, where previously, they traditionally were the domain of older women.
A league that was once allergic to the word "gambling" now estimates it will generate $270 million in revenue through agreements with casino companies and sportsbook operators. That figure could rise to $1 billion within the decade, a league representative told the Washington Post in 2021.
Different Ballgame
In 2012, when New Jersey attempted to legalize sports betting, the NFL and other major leagues blocked it through the courts at every turn to "protect the integrity" of their games.
Three years later, a fantasy football event hosted by former Dallas Cowboys quarterback Tony Romo was canceled after players were told they would be fined or suspended for participating. That's because it was to be held at the Sands Expo and Convention Center.
All that began to change in 2017 when NFL team owners approved the Raiders move to Las Vegas. This was partially in recognition of the changing technological landscape. With betting, legal or otherwise, now just a couple of clicks of a smartphone away for most people, Las Vegas and its casinos no longer posed the same kind of threat.
In 2018, when the US Supreme Court rejected the federal ban on sports betting, the NFL grabbed the ball and ran with it. Strategic deals with Caesars, DraftKings, FanDuel, Fox Bet, MGM, PointsBet, and WynnBet followed.
From there, branded slots were only a matter of time.