'Ticket In, Bonus Out' Slots to Get Nevada Field Test
Posted on: August 27, 2023, 11:54h.
Last updated on: August 28, 2023, 12:30h.
A new spin on "ticket in, ticket out" (TITO) slot tech will soon be field-tested at the Gold Country Inn & Casino in Elko, Nevada.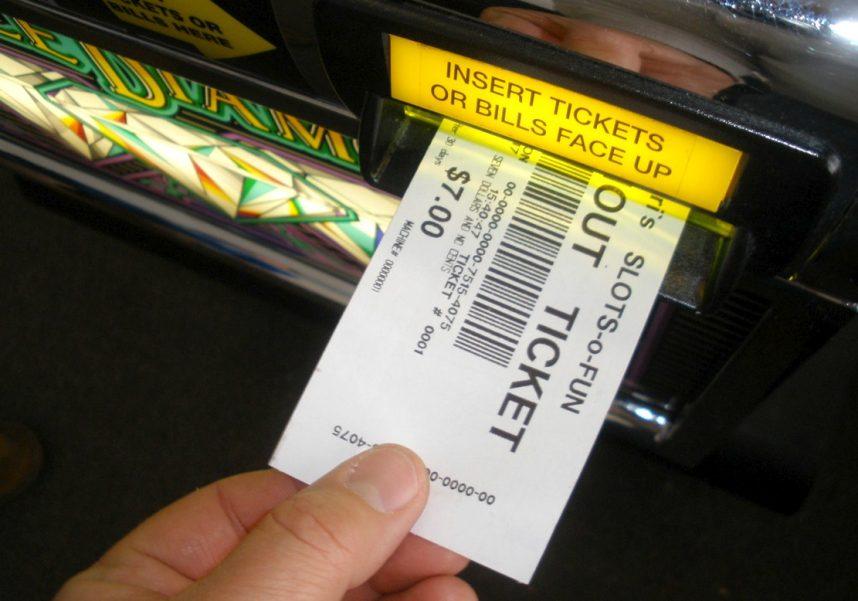 "Ticket in, bonus out" (TIBO), developed by Las Vegas-based Acres Manufacturing, dispenses bonus tickets to players that can be redeemed for cash, free play, or merchandise. But it does so randomly during slot play before players cash out and for different predetermined reasons.
For instance, a TIBO ticket can point out how many more bonus points a player could have earned using the casino's loyalty card. It can include a QR code directing the player to a sign-up website, informing the player that signing up immediately would apply those extra points to their current game.
Or TIBO can help celebrate a jackpot by throwing in a free or discounted casino meal or show.
"Modern consumers want gamified experiences triggered by real-time personal data, and TIBO fulfills these desires by issuing targeted, data-driven bonuses through the slot machine's ticket printer," Acres principal Noah Acres stated in a press release announcing the tech, which the company debuted at the Indian Gaming Tradeshow & Convention in San Diego in March.
If the Elko field test succeeds, according to Acres, TIBO will roll out to several casino companies beginning next year.
Reel Problem?
TIBO can also automatically identify the point at which a player is likely to stop playing because of a losing streak — based on data collected by casino companies via millions of slot plays during TITO's 20-year domination — and print out a ticket offering free bonus spins.
This feature does not sit well with everyone.
My gut reaction was to be mostly appalled by the idea that you would develop individual algorithms around people to try to engage them, especially at that point when it's been determined they're likely to take a break," Ted Hartwell, the community engagement liaison for the Nevada Council on Problem Gambling, told the Las Vegas Review-Journal.
"One of the things we do know about people who have a gambling problem or may be transitioning into a gambling problem is that those breaks in play are critical to those individuals who may be transitioning into a problem to have a moment of self-reflection and disconnection from the machine," Hartwell continued. "That may be the moment that they have a little epiphany and may seek out help."
TITO 101
At cash-out, TITO slots thermally print out a barcoded slip of paper indicating the amount of money won. This is usually accompanied by the old-school sound effect of coins dropping into a hopper.
A rudimentary version of TITO was developed in 1992 by MGM Corporation, which purchased it from Las Vegas-based Five Star Solutions and barcode ticket printing technology from Video Gaming Technologies founder Jon Yarbrough.
Originally, TITO slips could only be redeemed for cash at an automated kiosk. However, later versions of the tech allowed them to be used to play other slot machines.
By the mid-2000s, TITO slots had replaced all coin-operated machines at major casinos across the US.
For casinos, TITO eliminated the hassle of having to regularly empty hoppers of coins. Because of reduced cash handling, it also streamlined accounting procedures.
For players, TITO eliminated having to wait for an attendant to perform a hand pay for large payouts and the need to carry large quantities of coins or paper money out of a casino.