Fertitta and Wynn Joining American Gaming Association for 2014
Posted on: December 28, 2013, 05:30h.
Last updated on: December 28, 2013, 11:42h.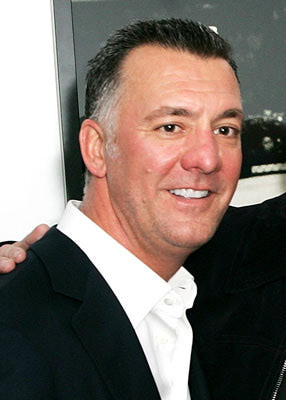 Take your seats and get ready for some head-whipping interplay between power players: the American Gaming Association (AGA) – the Washington, D.C.-based primary lobbying arm for the major casino conglomerates in America – has some new constituents. It should make for an interesting year ahead as these casinos' executives determine the course for gambling in the United States, and in particular, online gambling.
Wynn Comes Back
Joining this powerhouse organization – a group tasked largely with persuading federal legislators to take action where it's needed when it comes to gaming – will be Wynn Resorts Ltd., Station Casinos, and upscale Kentucky Derby racetrack and casino operator Churchill Downs Inc. Each of these companies will then have an official member representing their interests on the AGA's board of directors.
Returning to the organization that he initially founded back in 1995 will be casino magnate Steve Wynn, chairman of his eponymous company, and obviously one of the gaming industries more invigorated proponents. After he sold his Mirage Resorts to what was then called MGM Grand Corp. back in 1999, Wynn had walked away from the organization. His views on online gaming have been somewhat circumspect, so it will be interesting to see which way he goes on this board as they push for more federal oversight.
Another significant player to come on board will be Frank Fertitta III, who is Station Casinos' chairman and thus clearly on the side of Internet gambling expansion; his company's UltimatePoker website was the first to go legal online in Nevada, and the entire United States. Fertitta is expected to join the AGA Board as well.
Heading up the AGA Board will be MGM Resorts International chairman Jim Murren, who is taking over for outgoing Board chair Richard Haddrill of Bally Technologies.
Hope and Change
This has been a pivotal year for the AGA; the organization's first and only president, Frank Fahrenkopf Jr., stepped down this past Spring and his position was filled by travel industry expert Geoff Freeman. Recent departures by long-time senior management at the consortium have also affected its makeup.
Freeman noted that with the participation of these major industry casinos, "a critical step in the AGA's evolution as a representative of the entire gaming industry [has taken place]."
But with these new power players may come some divisiveness as well; Fertitta will obviously be in the cheering section for legal Internet gaming, as his Ultimate Gaming now operates online in both Nevada and New Jersey, while long-time member and Las Vegas Sands Corporation Chairman Sheldon Adelson would give his right arm – or at least many of his billions – to put the kaibosh on it once and for all.
Although the AGA itself takes the official stand of being pro-Internet gambling, new president Freeman told GamblingCompliance.com that "we're not the first association to have members disagree on an issue…[and while] other associations may not have people with the same resources [as Adelson] to express their point of view…this happens in associations all the time."