FanDuel to Offer Mobile Sports Betting Application in Indiana Starting Tuesday
Posted on: October 21, 2019, 11:16h.
Last updated on: July 26, 2022, 11:54h.
Starting on Tuesday, sports bettors in Indiana will have a third option for a mobile application, as FanDuel will launch its online platform in the state.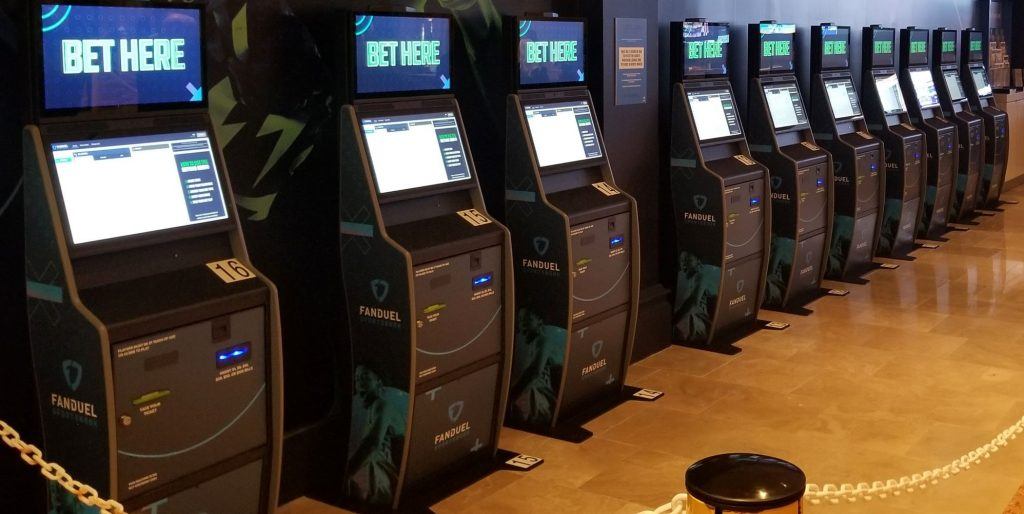 The Indiana Gaming Commission (IGC) posted the notice on its Web site Monday morning.
FanDuel already has a presence in the Hoosier State, as it opened two retail sportsbooks last month. According to the IGC's order, the mobile application will fall under the license awarded to the Blue Chip Casino in Michigan City near the Michigan state line. The company also runs a retail establishment at the Belterra Casino Resort in the southern part of the state, roughly midway between Louisville, Ky., and Cincinnati. Both casinos are owned and operated by Boyd Gaming.
When it becomes available, Indiana will be the fourth state where the sports technology company offers online gaming, and the third implementation of it in as many months. Nearly two months ago, it launched in West Virginia. A month before that, it opened in Pennsylvania.
FanDuel's King: Committed to Users
FanDuel is currently the top online sportsbook in Pennsylvania and New Jersey. At last week's Global Gaming Expo (G2E), CEO Matt King discussed some of the steps the company took to become the mobile sports betting app of choice in its top two markets.
One of the ways FanDuel has pursued a customer-first strategy is by employing a single app that works across all states, unlike some competitors, which have individual apps for each state where they're licensed.
That was an easy conversation internally. It was a lot harder technically, but if you think about it, you probably have 50 apps on your phone," King said. "Name me one that doesn't work outside of the state of Nevada. It just doesn't happen."
"I think it's evidence of our commitment to putting users first to say we are in a regulated business. We embrace that. There's a complexity that comes with that, but that complexity should be our burden, and not for some who use it. So, we look to make it as positive an experience for the users as possible, because that's the way you're going to maximize the market"
Indiana Sports Betting Reset
Sports betting became legal in Indiana last month. For September, the IGC reported a total handle of $35.2 million and adjusted gross revenues of almost $8.6 million.
All those bets were generated through the state's retail sportsbooks. FanDuel's two retail outlets combined for nearly $4.6 million of that handle.
The first online sportsbooks in the state went live on Oct. 3, with BetRivers, a Rush Street Gaming property, and DraftKings getting permission.
While FanDuel will be the latest, it certainly won't be the last. Last week, Full House Resorts, which runs the Rising Star Casino Resort in Rising Sun, announced a partnership with Wynn Resorts for a mobile sports betting application. Previously, the company announced another mobile partnership with Smarkets. In addition, the company will use BetAmerica to run its retail sportsbook and offer an online app.
Also last week, Spectacle Entertainment announced BetIndiana would operate one of its mobile sports betting applications for its casino in Gary.
Mobile wagering may really boost Indiana's sports betting revenue. The state,15th largest in the US by population, is currently a sports betting island, surrounded by four states that have yet to legalize the activity. Three of those states — Illinois, Michigan, and Ohio — rank among the top eight most populous states.