FanDuel Signs NBA Legend Charles Barkley to Multi-Year Ambassador Deal
Posted on: December 21, 2020, 10:15h.
Last updated on: December 22, 2020, 09:51h.
Just in time for the upcoming NBA season, FanDuel on Monday announced it signed an exclusive deal with Hall of Fame player and current TNT television analyst Charles Barkley.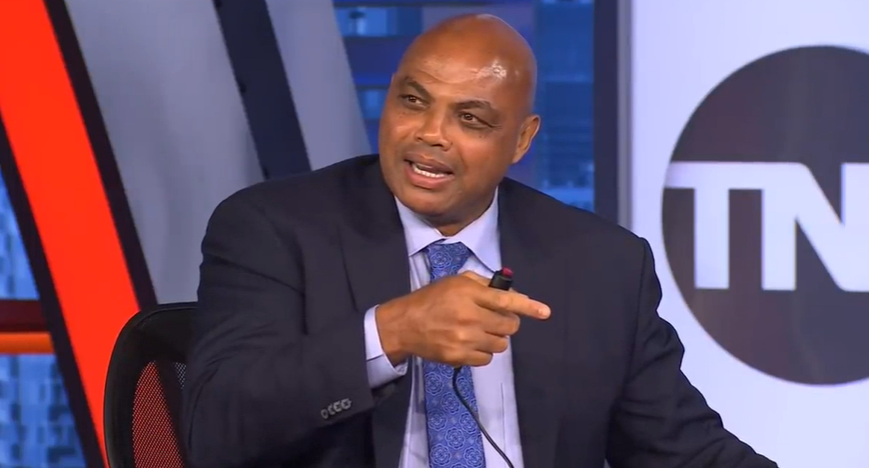 The sports gaming and technology company did not reveal terms for the multi-year deal. However, the move means Barkley will become an ambassador for its daily fantasy and sports wagering products. The former "Round Mound of Rebound" will also participate in FanDuel social media channels and podcasts.
The move comes about five months after FanDuel secured an agreement with Turner Sports and Bleacher Report to serve as their exclusive sports betting provider. Barkley appears on Turner's NBA broadcasts alongside Shaquille O'Neal, another legendary baller.
In a statement, Barkley touted, indirectly, FanDuel's in-game betting products as a way it keeps fans engaged.
The Inside the NBA crew and I really enjoyed working with FanDuel during last season's playoffs, and I'm grateful to now be their brand ambassador," said Barkley.  "FanDuel helps our show be more informative and interactive, and they do it in a way that any knucklehead could understand. So even if your team is down by 20 in the fourth quarter, with FanDuel you'll have a reason to keep watching."
During those summer broadcasts, when NBA play resumed, Barkley offered guarantees that the company said caught on quickly in social media. Those will continue as part of the new deal.
Barkley a "Perfect" Fit with FanDuel
Sir Charles isn't the first ex-jock to sign a marketing deal with a sportsbook. FanDuel has featured former football pros, including Orlando Pace, in commercials. Australian-based PointsBet touts former hoops star Allen Iverson among its spokespeople. Even Michael Jordan has become involved, although his relationship with DraftKings is just as an advisor.
Barkley, though, is the highest-profile former athlete to sign a promotional deal.
The former Olympic gold medalist has long been a colorful character, best known for his frank comments about the game and other topics. He's also been known to hang around a blackjack table in Vegas and play for thousands of dollars a hand.
"Charles Barkley is an American sports icon, a television legend, and gaming royalty, so he's the perfect person to ring in the holidays for our customers," FanDuel Group Chief Marketing Officer Mike Raffensperger said. "For the next few years, we look forward to amplifying his voice, and adding Barkley's one of a kind personality will continue to differentiate FanDuel and make sports betting fun for everyone."
As part of the Barkley announcement, FanDuel revealed several promotional specials it will offer as the pro basketball league tips off its 2020-21 season on Tuesday.
Sportsbook customers will receive a risk-free bet or site credit for use on Tuesday or Wednesday. In addition, daily fantasy players can score a free entry in NBA contests through Christmas. In addition, several opening night and Christmas games will also feature odds boosts for certain wagers.
FanDuel also announced it will donate 340,000 pounds of food to Feeding America's network of pantries. The amount is in tribute to his playing number, 34, and not his weight.
Lakers, Favored to Repeat, Start Season Tuesday
NBA action starts Tuesday with two games featuring four of the highest-profile teams and players. Golden State, which suffered through an injury-plagued season last year, gets sharpshooter Steph Curry back as they travel to Brooklyn to face the Nets.
The game also marks the return of former Warriors star Kevin Durant. He last played in the 2019 NBA Finals, when he ruptured his right Achilles in the final game of the season. He signed with Brooklyn in that off-season. At FanDuel, the Nets are a 7.5-point favorite.
Through Monday afternoon, 81 percent of spread bettors and 95 percent of the spread handle were on the Nets. The moneyline (GSW +250/BKN -310) was a lot closer, with 53 percent of the bets on the Nets and 57 percent of the handle on the Warriors.
Following that, the two top teams in the West face-off. LeBron James and the Los Angeles Lakers will start the defense of their NBA Championship against the Los Angeles Clippers. The Lakers,are a 2.5-point favorite.
Spread bettors like the Lakers, who have received 76 percent of those wagers. However, there's some big money on the Clippers, as the spread handle is split evenly. On the moneyline (LAL -136/LAC +116), the Lakers have 71 percent of the bets and 72 percent of the money.
FanDuel's oddsmakers see a four-team race for the NBA title this year. The Lakers are the favorites to repeat at +270. The Milwaukee Bucks are the second choice at +550, with the Nets (+600) and the Clippers (+650) not far behind.
According to FanDuel, bettors like the Nets and the Philadelphia 76ers. Oddsmakers gave the Sixers +2200 odds, the same as the Boston Celtics and Dallas Mavericks.