Fallen Sports Heroes: Which Athletes Lost Their Luster in 2017
Posted on: December 31, 2017, 02:00h.
Last updated on: December 12, 2017, 04:29h.
The world of sports has the potential to create heroes, which is one of the reasons why we love watching athletes compete. But those same great heroes can also take big falls, either on the field or in the world at large, and 2017 saw more than its fair share of athletes who tumbled from their high places.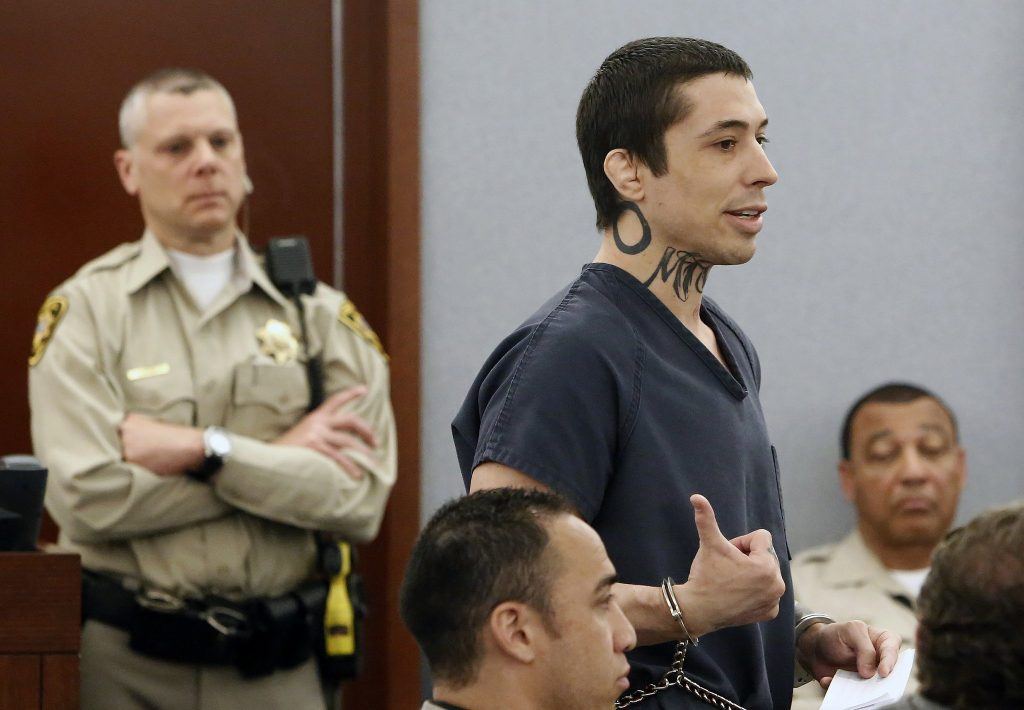 Dolgopolov Faces Match-Fixing Allegations
It seems like every year sees several investigations into match-fixing by the Tennis Integrity Unit. In 2017, the most prominent match under scrutiny was one that Alexandr Dolgopolov lost to Thiago Monteiro at the Winston-Salem Open. At the time, Dolgopolov was ranked 64th in the world and lost to Monteiro, ranked outside the top 100, by a 6-3, 6-3 score without generating a single match point.
Even at the US Open, Dolgopolov still took questions about the incident, causing him to lash out angrily at the media and vigorously defending himself. While no formal accusations have been made, this wasn't the first time the Ukrainian player has been part of a suspicious match: he was cleared of any wrongdoing after a 2011 match prompted an inquiry as well.
War Machine Behind Bars
War Machine (formerly known as Jon Koppenhaver before legally changing his name in 2008) had a solid MMA career, posting a 14-5 professional record and fighting twice in the UFC. But his career came to an abrupt end in 2014 when he assaulted his ex-girlfriend, porn actress Christy Mack.
War Machine was found guilty of 29 charges stemming from that attack this March. In June, he was sentenced to life in prison, though he will have the possibility of parole after he serves 36 years.
USA World Cup Disaster
Sometimes, an entire team can be responsible for a disaster. While the US men's national soccer team has never been a world beater, the squad had consistently been competitive over the past two decades, qualifying for every World Cup since 1990.
That streak has come to an end, as the USA will not be participating in the 2018 World Cup in Russia. After a shocking loss to Trinidad and Tobago in their final qualifier, a loss ESPN soccer writer Jeff Carlisle called "the most embarrassing defeat in US soccer history," the United States was eliminated from contention, meaning that ratings and betting interest in the USA will plummet for the normally popular tournament.
OJ Can't Catch a Break
To say that former NFL superstar OJ Simpson has fallen from grace over the years is a dramatic understatement. But that slide continued in November, when Simpson was escorted off the premises of the Cosmopolitan in Las Vegas.
While the casino and Simpson disagreed on the specifics of what happened, Simpson's attorney confirmed that the former football star had been banned from the Cosmopolitan for life.
Tiger Woods Fallen, But Can He Get Up?
While Tiger Woods will forever be remembered as one of the greatest golfers in the history of the sport, his play has been on the decline due to injury for several years now. In 2017, he suffered more setbacks: he played a tournament in February, then went through his fourth career back surgery in April.
But his problems didn't stop there. In May, Woods was arrested near his home in Jupiter, Florida, charged with driving under the influence. A toxicology report found sleep and pain medications along with THC, but not alcohol, and he would check himself into a treatment facility to deal with a potential addiction to painkillers.
But this could prove to be a redemption story in 2018, as Woods played in his own Hero World Challenge in late November, and turned in a performance that brought back hope that when the mighty have fallen, some will get back up again.