Ex-Worker Strikes Back in Universal Entertainment Scandal
Posted on: June 6, 2014, 05:30h.
Last updated on: June 5, 2014, 04:49h.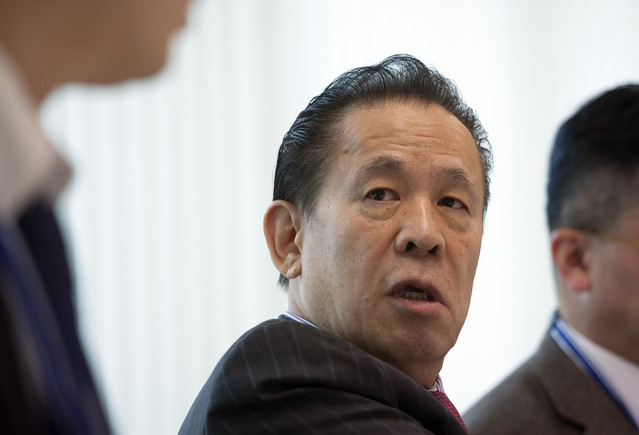 Kazuo Okada, the billionaire owner of Universal Entertainment Corp., which is the Japanese manufacturer of gaming machines that owns 21 percent of Wynn Resorts, has become the subject of a criminal complaint filed by a former employee over a longstanding bribery scandal, which has descended into a messy legal dispute.
The allegation relates to $40 million which complainant Takafumi Nakano says he was ordered by his employer to offer in bribes to buy foreign ownership and tax concessions for the $2 billion casino that Universal Entertainment is building in Manila Bay in the Philippines.
Nakano claims that the he was ordered to pay the bulk of this sum in 2010 to Rodolfo Soriano, a consultant who has close ties to Efraim Genuino, at the time the head of the Philippine gaming regulatory body. Nakano has made the same claim previously in a civil defamation case against Okada, who in turn accuses his former employee, along with two others, of transferring the money without authorization. All three men, however, say they were acting under direct orders from Okada.
Allegations and Investigations
The claim has already resulted in investigations by the FBI, the Nevada Gaming Board and the Philippine government, and, should those authorities conclude that there is evidence of corruption, Universal could face prosecution in both the US and the Philippines. While the company is headquartered in Tokyo, it has licenses to both manufacture and distribute casino machines in Nevada, as well as Mississippi and New Jersey. The company could have sanctions imposed upon it which could affect its ability to do business in the United States.
It's understood that the new complaint was issued last week to the Tokyo District Public Prosecutor's Office. In it Nakano stated: "The only conclusion is that $40 million was paid as bribes to Genuino or to other public officials." He also noted that soon after the bribery was alleged to have taken place, the Philippine government lifted its restrictions on foreigners owning casinos and granted Universal approval to operate as part of the Philippine Economic Zone Authority – a government agency that oversees and administers incentives to companies in the country.
Claims and Counter-claims
Last month, Reuters reported that one of Universal's lawyers, Yuki Arai, had offered Nakano money to drop all his claims and to desist from co-operating with investigative agencies. Universal denied this and has launched legal action against Reuters for defamation. Universal claims the settlement offer was the idea of Nakano's lawyer who had demanded millions of dollars. Nakano's party strenuously denies this and Reuters is standing by its assertion.
It is not known whether the Tokyo District Public Prosecutor's Office intends to pursue an investigation of its own. However, Japan was recently criticized by the Organization for Economic Co-operation and Development (OECD) for failing to rigorously enforce its own law against Japanese companies bribing foreign officials, and Nakano has urged that the Prosecutor's Office launch an in-depth investigation. Meanwhile, Universal Entertainment has conducted its own independent investigation which it has not yet made public.