Drunken Thug Beats Girlfriend at Sands Bethlehem And Sues Casino
Posted on: November 16, 2016, 05:00h.
Last updated on: November 16, 2016, 05:23h.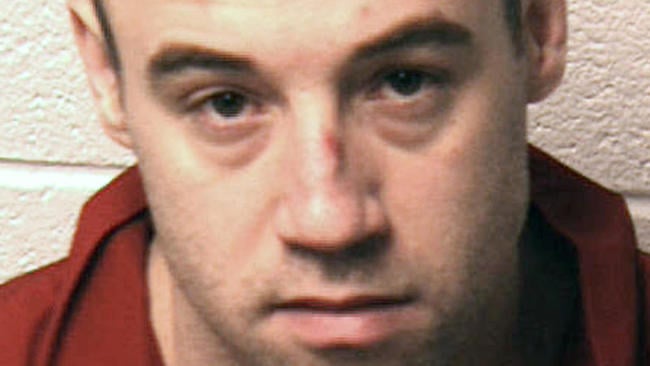 A man who viciously beat his girlfriend in a drunken rage in a hotel room at the Sands in Bethlehem, Pennsylvania is suing the casino for giving him too many free drinks.
Nicholas Mullins, 31, was sentenced to four years in prison for the assault on Caitlin Shields in January 2012 which left her so badly beaten that she nearly died from the resulting brain swelling. The navy vet also attempted to suffocate her with a pillow during the attack.
Now, freshly released from the Pennsylvania Department of Corrections, Mullins claims he's the victim in all of this and is seeking monetary compensation from the casino. Mullins says that while the woman he brutally attacked has moved on with her life, and is now married, he can't find a job as a result of his conviction.     
"His life is the one that got ruined here," his attorney Stuart Niemtzow claimed.
Dram Shop Act
Mullins asserts that the casino was in violation of the Dram Shop Act, which stipulates that businesses selling alcohol to visibly intoxicated people can be held liable for injuries suffered as a result. Curiously, such acts usually protect third-parties from injuries or property damage resulting directly from the actions of an intoxicated individual.
The Free Legal Dictionary states: "Generally, the person who became intoxicated cannot sue the seller if she or he is injured, nor can any active participant in the drinking."
Mullins was given at least 15 drinks before the attack, Niemtzow said. His client contends Sands should have been aware that he had drunk to the point of having alcohol poisoning at the Mohegan Sun Pocono casino near Wilkes-Barre four months previously.
This was information that was part of a state database the Sands had access to, claims Mullins.
Severe Trauma
On his arrest in 2012, Mullins told police Shields attacked him after he lost $800 gambling. He claimed he only slapped her in self-defense, although a doctor testified that severe trauma on the right side of her head was consistent with repeated punching.
Shields suffered a subdural hematoma caused by a severe blow to the right side of her head that caused her brain to shift, rupturing blood vessels and causing her brain to swell,
Mullins claimed to be suffering from post-traumatic stress disorder, at the time of the attack.
"Isn't it a shock," said Judge Paula Roscioli, who is presiding over the civil trial. "She [Shields] chooses not to file suit against the Sands but the man who ended up hitting her and causing her injuries, he wants to be compensated."
Sands Casino Resort Bethlehem contends Mullins and Mullins alone is to blame for the assault.
Similar Guides On This Topic