Pennsylvania Senate Could Vote on Online Gambling Monday
Posted on: October 23, 2016, 12:00h.
Last updated on: October 22, 2016, 03:13h.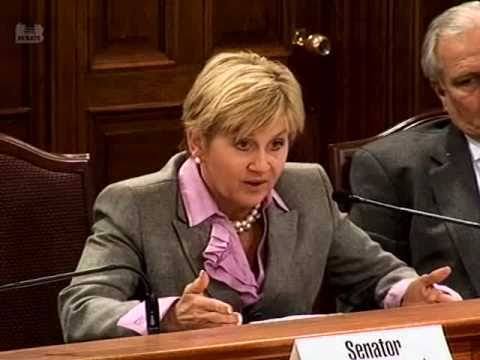 Positive noises are coming from the Pennsylvania legislature on the push to regulate online gambling, this week, with one source telling Online Poker Report that the state is the "closest [to regulation] any state has been since New Jersey."
Online gambling has become part of a wider gambling expansion bill in Pennsylvania, which itself has become embroiled in a bigger issue.
Last month the Supreme Court of Pennsylvania ruled that the "local share" tax, or "slots tax" that casinos pay was unconstitutional.
Under the state's 2004 gambling bill, all casinos, except those in Philadelphia, Nemacolin and Valley Forge, are required to pay $10 million a year to their host municipalities, or two percent of slots revenue, whichever is greater.
This has meant that certain casinos can end up paying a heavier tax bill than others while generating less revenue.
The court ruled that the provision was a violation of the state Constitution because, essentially, it imposed differential tax rates on businesses, contravening uniformity regulations.
$140 Million Hole
The ruling suddenly created a $140 million hole in the annual revenue that local communities receive from gaming. It's a hole that must be filled, and quick. And many in Harrisburg think that the gambling expansion bill should be a part of it.
"This adds a new wrinkle, but it's probably an opportunity to maybe bring gaming as a whole to a head and resolve both issues at the same time," said House Majority Leader Dave Reed (R-Indiana). "I think it certainly puts more pressure to deal with gaming in the fall."
In June, just before the legislature went into recess for the summer, the House passed the wider gambling bill, which would legalize online gambling and permit slot machines in airports and off-track betting locations.
And despite the fact that Senate has yet to vote on the issue, the state budget already includes $100 million in revenue expected to be generated by the new gambling bill. This also includes projected license fees from online casinos and poker rooms.
Session Ends Wednesday
The vote could happen in the Senate as soon as Monday, according to Senator Kim Ward, (R-Greensburg), who is pushing to combine both issues.
While the Supreme Court gave Pennsylvania until January to resolve the issue, lawmakers are anxious to get it done before the end of the 2016 legislative session, this coming Wednesday (26 October).
But to others, adding expanded gambling into the mix may represent unnecessary complication of a matter that needs to be resolved as quickly as possible.
Speaking at a hearing on Wednesday, Representative John Payne, the architect of the state's online gambling legislation, who is due to retire next week, said he felt there was no reason why both legislative matters cannot be addressed as one.
"Amending the gaming act to do them together makes all the sense in the world," he said.
Similar Guides On This Topic