DraftKings Will 'Go After' Sports Betting, says CEO
Posted on: February 2, 2018, 04:00h.
Last updated on: February 2, 2018, 02:40h.
It's official: a DraftKings' sports betting platform will happen if the US Supreme Court strikes down the federal ban later this year.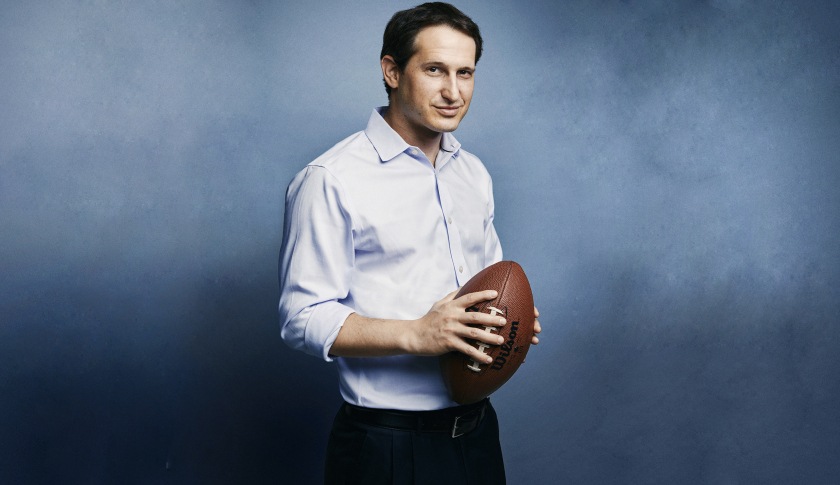 CEO Jason Robins dropped the highly anticipated bombshell to the Associated Press on Thursday.
DraftKings would "certainly be going after it," he said.
I think the Supreme Court – I'm hopeful – will rule that way," added Robins. "You can't really predict what the government will do, but you have to be prepared."
DraftKings' sports betting ambitions make sense. With a ready-made customer base of sports fans who have proved themselves willing to stake real money regularly on the outcome of sports results, it's obvious that DFS sites would quickly embrace a future sports betting market, but Robins' words are the most definitive declaration yet that the industry would pivot should the law become favourable.
Bloomberg reported last week that Telecoms giant Verizon was also making noises about joining a future market, according to an anonymous insider. Through its recent $4.5 billion takeover of Yahoo, Verizon now has its hands on Yahoo's DFS site.
DraftKings' Sports Betting Fantasy
Although nothing is certain, SCOTUS is widely tipped to repeal the Professional and Amateur Sports Protection Act (PASPA), the 1992 law that prohibits states from regulating sports betting, opening up a multi-billion-dollar industry to companies in the US and beyond.
And the arrival of legal sports betting would be a huge boon to DFS market leaders DraftKings and FanDuel, which have spent millions fighting and lobbying in multiple states for the right to offer their services.
Last year, the Federal Trade Commission blocked the proposed merger between the two DFS giants, which would have eased many of their financial troubles. The FTC ruled that the deal would constitute an illegal monopoly.
Nevertheless, DraftKings' sports betting plans would not replace fantasy sports contests, according to Robins, both would be offered side by side.
"Most of the people I know who bet on sports play fantasy, and vice versa. And they're doing it for basically the same reason: It makes sports more interesting," he said. "Fantasy will continue to grow, and may even be able to grow faster. So we can't take our eye off the ball. They're both very important products for us to focus on."
Competition Will Be Fierce
The striking down of PASPA would give individual states the right to choose whether to legalize and regulate sports betting or not. Those that do are likely to give first dibs to their existing licensed operators, which means DFS would probably have to partner with land-based casinos within each individual state.
But the competition for those partnerships is likely to be fierce. As ESPN suggested in an article in May, the companies that come to dominate a future sports betting market may not be the ones traditionally associated with gambling in the US. Verizon is a case in point.
A disparate array of companies including Microsoft, Sony, Reuters and Wall Street financial firm Cantor Fitzgerald, all have sports betting-related patents pending, ESPN noted.