DraftKings Finds Good Timing With Secondary Offering, Says Oppenheimer Analyst
Posted on: June 17, 2020, 12:13h.
Last updated on: June 17, 2020, 12:38h.
DraftKings (NASDAQ:DKNG) is encountering some good timing with news of a secondary equity sale in which the sportsbook operator will market another 14 million shares.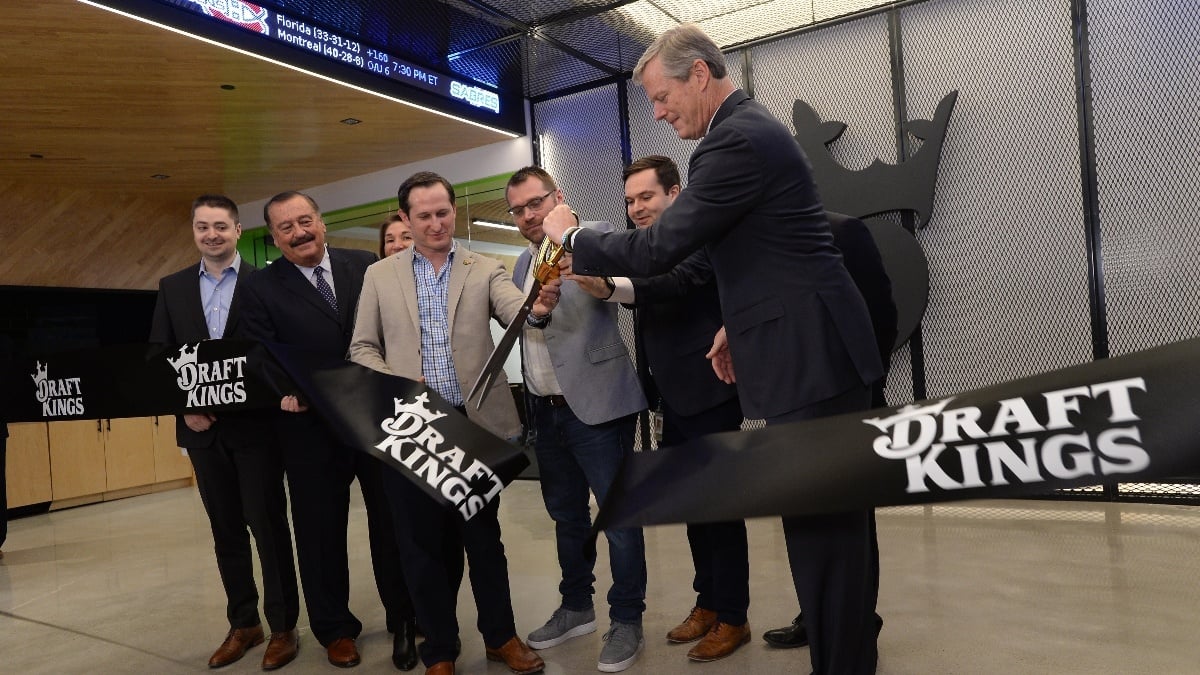 The daily fantasy sports (DFS) giant revealed the offering in a filing with the Securities and Exchange Commission (SEC), released Tuesday after the close of US markets. As Casino.org reported, DraftKings is assuming a sale price of $41.57 a share, meaning it'd raise $585 million in the secondary deal. That's about where the stock trades at this writing.
Oppenheimer analyst Jed Kelly, who recently initiated coverage of the company, said DraftKings has good timing with news of the share sale because market conditions are improving. The company could use proceeds for customer acquisition expenses in states considering adding sports wagering and online casinos.
Post the offering, we estimate DKNG will have $1.1-1.2B in cash and we currently forecast DKNG spending ~$876M on sales and marketing over the next three years," said the analyst.
Kelly has an "outperform" rating and a $48 price target on the stock, which is trading higher today, bucking the trend of companies losing ground on news of equity sales.
iGaming Opportunities
DraftKings is often viewed as a DFS force and an emerging player in the burgeoning US sports wagering market. But internet casinos are a catalyst Wall Street is frequently highlighting, too. That thesis is gaining momentum, as more states are scrambling for cash in the wake of the COVID-19 pandemic.
"We believe upside is being driven by higher iGaming revenue and pent-up demand for sports betting, as live events (UFC/NASCAR/golf) gradually return," said Kelly.
Data support the notion that online casinos will be major growth drivers for companies with exposure to that industry, including DraftKings. For example, the Pennsylvania Gaming Control Board (PGCB) said yesterday the state's iGaming revenue tally more than doubled in May from the March number.
"The $55,838,789 May online casino-type revenue figure was more than double the revenue generated from those games in March, when revenue stood at $24,884,830," according to the agency.
Similarly, the Delaware Lottery said internet casino revenue jumped to $1.13 million last month, a 33 percent increase from April. Investors are warming to the idea of companies with iGaming exposure, because the industry offers higher growth, superior margins, and lower costs compared to traditional land-based gaming venues.
Other Important Details
In the SEC filing, DraftKings forecasts second-quarter revenue of $70 million to $75 million, well above the Wall Street consensus of $41 million. It's a forecast that's likely providing more fuel for the stock today. Additionally, the company said in the same document that some investors are parting with 19 million shares.
Co-founders Jason Robins, Matthew Kalish and Paul Liberman are selling approximately 2.7 million Class A shares combined. SBTech founder and majority shareholder Shalom Meckenzie, a recent addition to the DraftKings board, is dumping 3.66 million shares.
Other sellers into the 19 million-share sale include Legends Hospitality, a group controlled by the Dallas Cowboys and New York Yankees, the NHL, and a unit of Walt Disney known as TFCF Sports Enterprises LLC.