888-Rank Ditches Pursuit of William Hill
Posted on: August 19, 2016, 03:30h.
Last updated on: August 19, 2016, 03:37h.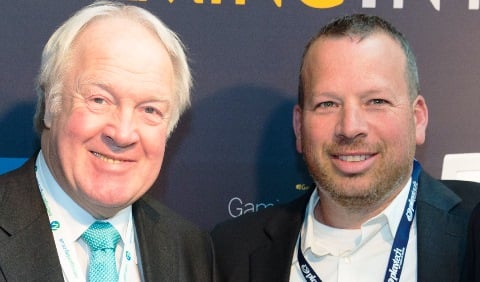 888 and Rank's daring bid to acquire William Hill has collapsed following the bookmaking giant's refusal to open negotiations.
The consortium, formed by 888 and Rank a month ago to propose the £3.4 billion bid, threw in the towel today, after William Hill made it clear it was not for the taking.
The consortium made two non-binding bids last week, both of which were rejected by the bookmaker as being too low and "opportunistic." It came just weeks after William Hill's CEO, James Henderson, was ousted by the board following the disappointing results of its digital arm, leaving the company in a vulnerable position.   
Itai Frieberger, 888 CEO, said he was "disappointed" that the board of William Hill did not "share our vision" of the combined businesses.
"We believe that there was compelling industrial logic for the combination of these highly complementary businesses, which in our view would have brought scale, diversification, and strong revenue and cost synergies, from which all shareholders would have benefitted," he said.
Transformational Force
Rank CEO Henry Birch said: "We strongly believe that the transaction would have created significant value for all three sets of shareholders.
"We and 888 are grateful for the shareholder support we have received throughout this process," he added.
The consortium has promised that a combined company would be a "transformational force" in the global and betting gaming industry and the UK's largest "multi-channel gambling operator by revenue and profit." It predicted revenues of £2.7 billion and cost saving of $100 million per year.
But William Hill noted that these cost savings would not be achieved until 2020 and, in the meantime, the proposal was too risky, complex and too laden with debt. The deal would have created one of the most highly leveraged gambling companies in Europe, with the combined company taking on some $2.2 billion in debt.
Rank Outsiders
The bid had proposed that 888 and Rank would first combine before acquiring William Hill. Representatives of the consortium did not say whether this planned merger would still go ahead.
William Hill, which itself tried to acquire 888 early last year, will continue to go it alone, even if this puts it at a disadvantage against the recent mergers of its competitors, like Betfair, and Paddy Power, and Ladbrokes, and Gala-Coral.   
"We note the consortium's confirmation that it no longer intends to make an offer for William Hill," Chairman of William Hill Gareth Davis said, plainly. "We will continue to focus our efforts on our strategy to deliver value for shareholders.
"We have had a good start to the second half of the year and the board now expects operating profit for 2016 to be at the top end of the previously guided £260-280m range," assured Davis.