Sands, Wynn Could Be Pinched by Slumping Chinese Economy
Posted on: August 16, 2023, 02:41h.
Last updated on: August 16, 2023, 02:48h.
Shares of Las Vegas Sands (NYSE: LVS) and Wynn Resorts (NASDAQ: WYNN) are higher by 12.11% and 15.23%, respectively, year to date, but those bullish showings could be derailed by softness in the Chinese economy.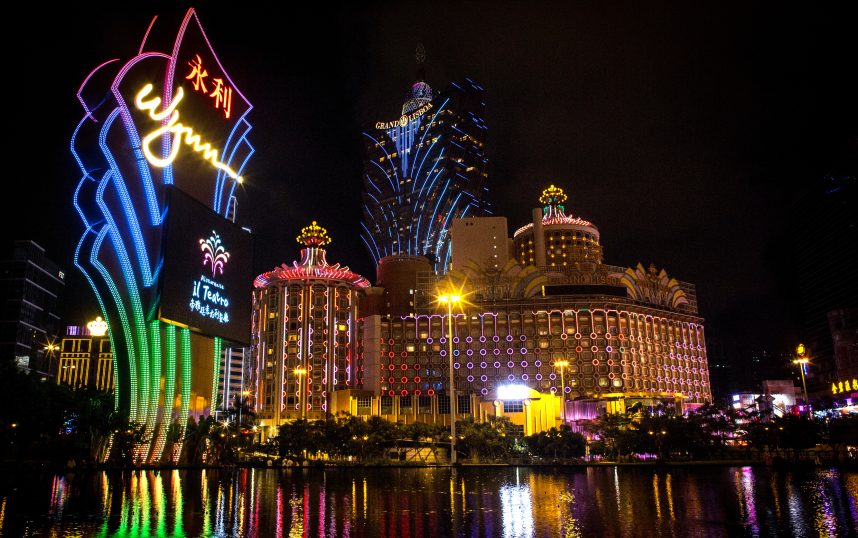 Sands China and Wynn Macau, the Macau arms of the two gaming companies, combine to operate seven casino resorts in the special administrative region (SAR). That means both depend heavily on the Chinese territory for significant portions of their revenue.
Data from Morgan Stanley and Refinitv indicate that among US-based companies that don't make semiconductors, only battery manufacturer Microvast Holdings, at 80%, relies on China for a larger percentage of its revenue than does Wynn. The Wynn Palace operator depends on Macau for 76% of its sales, according to the research firms.
Las Vegas Sands ranks fifth on the list of US-based, non-chip companies in terms of China revenue dependence at 62%.
China's Economy Under Duress
China's economy is the world's second-largest behind only the US, and that heft implies that when China coughs, the rest of the world can catch a cold. There are signs the behemoth economy is slowing.
Earlier this week, the National Bureau of Statistics said it will halt publishing rapidly increasing youth unemployment figures while the People's Bank of China released data indicating business and consumer spending markedly slowed in July. The latter point could be a drag on the Macau concessionaires, including Sands China and Wynn Macau, because they rely on consumer discretionary spending.
In July, China's jobless rate touched 5.3%, the highest level since February, and the central bank recently cut several key lending rates in a bid to prop up the economy. Data out last week shows consumer prices fell in July, which is another confirmation that Chinese consumers are reigning in spending.
Alone, none of those data points are good news for consumer cyclical industries. In aggregate, they could weigh on the Macau recovery, which to this point, has been impressive. Some analysts believe gross gaming revenue (GGR) there will recover to 2019 levels by next year.
Sands, Wynn Can Offset Some Macau Weakness
Clearly, Sands and Wynn rely on Macau for hefty portions of their top lines, but they also have avenues for offsetting some weakness should the Chinese economy materially contract.
In the case of Wynn, the operator's North American properties posted record adjusted property earnings before interest, taxes, depreciation, amortization, and restructuring or rent costs (EBITDAR) in the second quarter. Additionally, the operator will see some cost benefits by dialing back its US online sports wagering operations.
Approval of a gaming license in the United Arab Emirates (UAE) could also act as a near-term catalyst for the stock. As for Sands, its lone venue outside of Macau, Marina Bay Sands in Singapore, is one of the most profitable casinos in the world and is performing well this year despite a lack of a major influx of Chinese tourists to the city-state.