DraftKings Reportedly Approached 888 Investors About Takeover
Posted on: November 9, 2023, 09:57h.
Last updated on: November 9, 2023, 10:24h.
DraftKings (NASDAQ: DKNG) reportedly held takeover talks with major investors of William Hill owner 888 Holdings Plc (OTC: EIHDF) over the summer.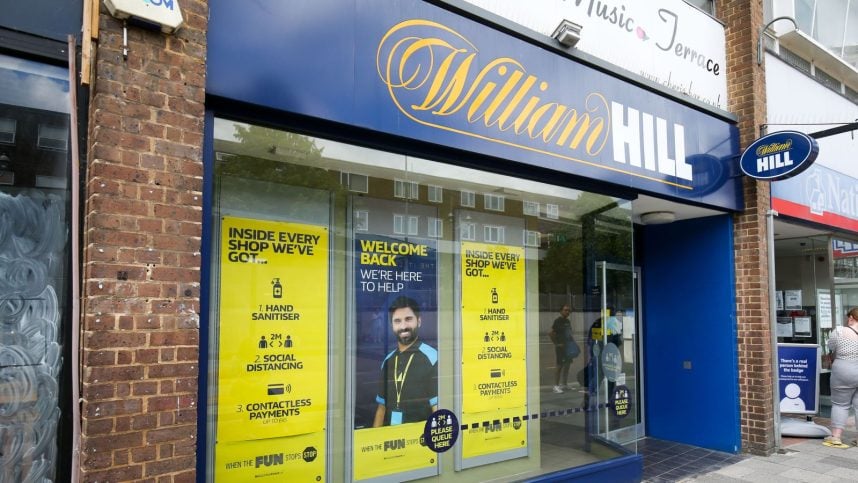 Citing unidentified sources familiar with the matter, The Financial Times reported the news earlier Thursday. Boston-based DraftKings is said to have mulled an all-stock acquisition of 888, which has long been rumored to be a takeover target.
In September 2021, the company announced its purchase of William Hill's international business from Caesars Entertainment (NASDAQ: CZR), a move that likely enhanced its allure to prospective buyers owing to the iconic status of the William Hill brand in the sports wagering industry.
A spokesperson for Boston-based DraftKings didn't confirm the 888 negotiations, but told The Financial Times the operator speaks to a variety of companies during "the normal course of business," and that it's "focused on the massive U.S. opportunity" going forward.
By market share, DraftKings is the second-largest online sportsbook operator in the U.S., but aided by growth in iGaming — fostered by the acquisition of Golden Nugget Online Gaming (GNOG) — its monthly revenue in August topped that of rival FanDuel for the first time.
Interesting Timing for DraftKings Talks with 888 Investors
The Financial Times reported that DraftKings held preliminary talks with 888 in June and July. That was around the time that FS Gaming Investments, an investment group led by former GVC CEO Kenny Alexander, revealed it took a 6.57% stake in 888.
In fact, FS Gaming was one of the 888 shareholders with which DraftKings was said to have discussed a takeover of the William Hill owner. Adding to the intrigue is that the suitor reportedly walked away from talks after the Great Britain Gaming Commission (GBGC) announced William Hill's license was under review because of the supposedly questionable fashion in which GVC, under Alexander's leadership, divested a Turkish business.
Prior to that, FS Gaming presented a plan to the gaming company's board under which Alexander would become chief executive officer. FS also told the board it wanted to install Stephen Morana as finance director, and to replace 888 Executive Chairman Jonathan Mendelsohn with former GVC Chairman Lee Feldman. 888's board held talks with FS, but those discussions were halted amid the regulatory scrutiny.
It's unclear if Alexander would have orchestrated a sale of 888 to DraftKings had he been installed as chief executive officer. GVC is now Entain Plc (OTC: GMVHY).
Speaking of Entain…
888 isn't the first European gaming company DraftKings has had flirtations with. In September 2021, the sportsbook operator made a $20 billion offer for Entain that was rejected. But the suitor returned with a $22.4 billion cash and stock proposal.
The negotiations ultimately fell apart, and at that time, there was speculation that DraftKings was simply aiming to run up the price of Entain for other companies that may have been interested in courting the Ladbrokes owner.
As for DraftKings and 888, one of the latter's top 10 shareholders told The Financial Times they would have viewed an offer from DraftKings as credible, and would have, at the very least, listened to the pitch.