DraftKings Could Be Profitable Sooner than Expected
Posted on: January 18, 2023, 01:47h.
Last updated on: January 18, 2023, 02:35h.
DraftKings (NASDAQ: DKNG) could surprise investors and reach profitability sooner than expected, perhaps two quarters in advance of the company's previous guidance.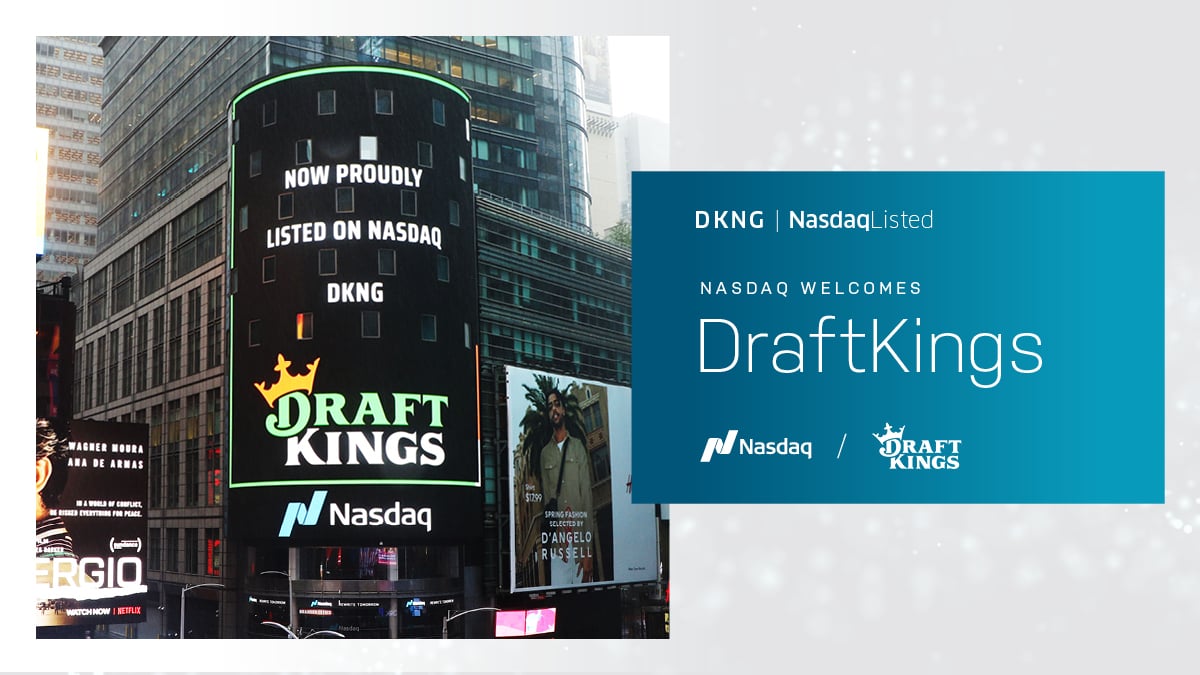 That's the take of Morgan Stanley analyst Stephen Grambling. In a note to clients on Wednesday, Grambling anointed the gaming stock as one of the research firm's top 2023 ideas among consumer cyclical equities. He rated DraftKings "outperform," with a $20 price target, which implies upside of nearly 30% from the January 17 close.
We expect an inflection in profitability in 2023 to surface value from the company's NOL (net operating loss) and decouple the stock from the broader 'unprofitable tech' basket," wrote Grambling.
Citing the pace of the operator's ramp-up in established sports wagering markets, such as Louisiana and New York, Grambling forecast that DraftKings could turn profitable in the second quarter — well ahead of Wall Street consensus calling for the operator's money-losing ways to cease in the final three months of 2023.
State Launches May Accelerate Profitability
Last November 4, DraftKings stock experienced its worst intraday loss on record. That's after the company told investors it expects a 2023 earnings before interest, taxes, depreciation, and amortization (EBITDA) loss of $475 million to $575 million, well ahead of the consensus estimate of $426 million.
That forecast implied profitability arriving in the fourth quarter, and assumed Maryland ramping up, as well as the launches of mobile sports betting in Massachusetts and Ohio in the current quarter. Ohio is already live, and Massachusetts could join the party over the next several weeks.
Grambling believes that if Maryland, Massachusetts, and Ohio follow similar trajectories to DraftKings' debuts in Louisiana and New York, the operator's pace to profitability will be accepted.
That's vital, as DraftKings is coming off a year in which the stock lost more than half its value due in large part to investors' frustration with the company's lengthy time line to EBITDA profits. Further accentuating the potential value in Grambling's forecast — assuming it's accurate — is the point that FanDuel was likely profitable, or close to it, for all of 2022, and that BetMGM is closing in on profitability, too.
DraftKings Market Share Solid
In the domestic sports wagering landscape, the "Big Three" are FanDuel, BetMGM, and DraftKings, and the top five operators control about 92% of market share, according to Morgan Stanley.
Grambling added that the big three have largely solidified market share in mature, benchmark states, such as Michigan, New Jersey, and Pennsylvania, and said that trend is likely to remain intact as more states institute regulated mobile sports wagering.
Barring a surprise in Texas, this year's sports wagering legislative calendar is seen as slow, with North Carolina and Vermont viewed as the states most likely to sign off on the pastime, with the latter not likely to move the needle for operators.
For established sportsbook operators, including DraftKings, the major question this year is, will the arrival of Fanatics into the space force a new promotional spending war? If the answer is "yes," profitability across the industry could be impaired.