DraftKings and FanDuel Pull Out of Idaho Following AG Ruling
Posted on: May 3, 2016, 04:27h.
Last updated on: May 3, 2016, 04:29h.
DraftKings and FanDuel have pulled out of Idaho, following a ruling by State Attorney General Lawrence Wasden that the contests they provide constitute illegal gambling under state law.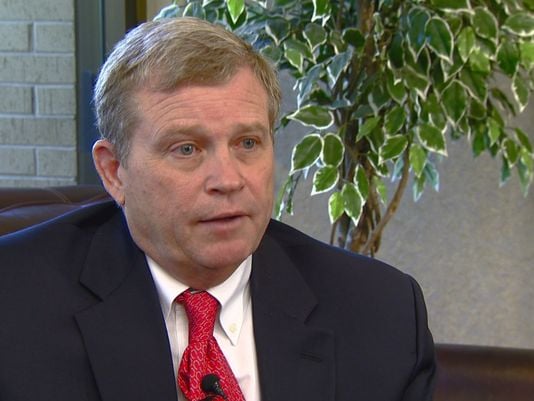 The move by the two leading DFS companies comes after three months of negotiations, said Wasden in a statement. The agreement was signed willingly by both companies and does not constitute an admission of liability nor evidence of wrongdoing.
The Idaho agreement follows a withdrawal by the two market leaders from Alabama under similar circumstances.
DraftKings and FanDuel are beginning to operate on a policy of compliance in states like Idaho, taking the long view, as they work with lawmakers in the hope that legislation can be passed to regulate DFS where it has recently been declared illegal.
Three states have introduced regulation so far this year, while a further 35 are at least considering the possibility.
Negotiations in Good Faith
The case isn't always quite so black and white, of course. While FanDuel pulled out of Texas following a ruling by the AG there in January, DraftKings refused to go quietly and is litigating to remain in business in the state. Attorney general opinions are nonbinding interpretations of the law and may be challenged, although this seldom ends well for the challenger.
Wasden, meanwhile, noted in his statement that the fact that DFS is illegal under current state law does not preclude the legislature from passing laws that would license and regulate the games going forward.
"The concern I have is that the paid daily sports offerings provided by these companies constitute gambling under Idaho law," he said in the statement. "I have a duty to enforce and uphold that law. I commend the companies for negotiating in good faith and agreeing not to make these contests available in Idaho.
"Idaho defines gambling, in part, as risking money or other thing of value for gain that is contingent in whole or part upon chance or the outcome of an event, including a sporting event," he continued. "My concern is that the daily fantasy sports offerings my office reviewed require participants to risk money for a cash prize contingent upon individual athletes' collective performances in various future sporting events. As I see it, this falls within Idaho's definition of gambling."
Make Your Voices Heard, Urges FanDuel
In an email sent by FanDuel to customers on Monday morning, the company said that it was working hard to clarify the law in Idaho, and hoped that its efforts could help bring regulation. It urged state residents to make their feelings known to lawmakers via the website fantasysportsforall.com.
"We believe FanDuel has always operated within the law in Idaho, however, as we continue to evaluate the legal framework, we have decided to suspend our paid operations in the state," it said. "As has always been the case, users in Idaho can withdraw their funds at any time."
Both sites remain able to operate free-to-play games in the state until such time as, and if, legislation is passed to regulate real-money contests.
Most Read