Downtown Las Vegas Restaurant Worker Murdered Following Reported Domestic Dispute
Posted on: May 2, 2023, 08:08h.
Last updated on: May 2, 2023, 12:24h.
A well-known Fremont Street restaurant employee and occasional model will be remembered in a vigil and funeral this week after she died last month. Her death was ruled a homicide on Monday.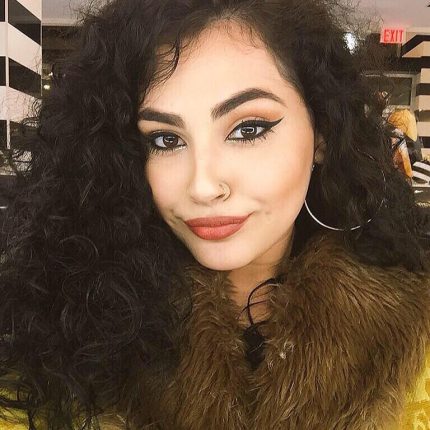 Tabatha Lacerda Tozzi, 26, was shot in the head on April 22 while on Leger Drive, according to the Las Vegas Review-Journal. Las Vegas Metropolitan Police Department (LVMPD) homicide detectives have yet to arrest in the case, but a relative claims the victim's boyfriend is the suspect.
It was revealed in online accounts that hours before her death, Tozzi called her mother, Regina Lacerda, and asked for immediate help.
She was having a dispute with her boyfriend, "Nate," & was wanting to escape the situation," the mother revealed on the fundraising site GoFundMe.
It's unclear what led to the disagreement between the couple.
The man identified as "Nate" was named by the Las Vegas Scoop online news site as Nathaniel Perez. LVMPD detectives haven't said publicly Perez is a suspect in the murder case.
Tozzi reportedly was kept on life support at University Medical Center until April 24, when hope was gone, and the family was forced to disconnect her from the machines. Some 24 friends and relatives were by her bedside when she passed away.
Fundraising Support
Friends and family members will assemble for a candlelight vigil to remember Tozzi at 7 p.m. Tuesday at The Trails Park in Summerlin. The funeral will be held between 2 p.m. and 6 p.m. on Wednesday at Palms Northwest Mortuary & Cemetery in Las Vegas.
As of Tuesday morning, $52,300 was donated for a GoFundMe fundraiser from 838 different donors. It surpassed the original goal of $50K to help with her funeral and other final expenses.
Lacerda organized the fundraiser. The two were close and lived together. Lacerda is devastated by her daughter's passing.
She is all I had left and my heart is completely shattered," Lacerda said on the fundraising site. "She would tell me everything and we took care of one another every day for the last 26 years. Her smile would illuminate the whole room & her bubbly personality will forever be remembered."
Tozzi's income paid for their expenses. Some of her salary also benefited her elderly grandmother from Brazil, who is stricken with dementia.
Remembering Tozzi
Tozzi worked at ZAI Restaurant and Bar on Fremont Street, located at the City Center Motel. The recently opened Mexican-based eatery is a fusion-style restaurant. It also operates a two-story rooftop nightclub.
Tabatha was an integral part [of] our team, and she will never be forgotten," the restaurant posted on its Instagram account.
She formerly worked at Citrus Grill & Hookah and La Jolla Nightclub, both located in Las Vegas. Tozzi reportedly appeared in a music video for LinaDrae's song "Rich," according to TV Show Stars, which covers the entertainment sector. She additionally worked as a model. She had more than 37K followers on her Instagram account.
Tozzi was born in Japan on June 21, 1996. She also lived in Sao Paulo, Brazil. As a teenager, she attended Las Vegas' Cimarron-Memorial High School.