Donald Trump Campaign Hires Las Vegas Sands Relative Michael Abboud as Communications Coordinator
Posted on: June 30, 2016, 05:06h.
Last updated on: June 30, 2016, 11:11h.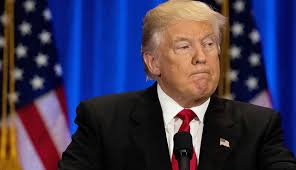 Donald Trump is preparing his campaign for the final stage in winning the White House in November over Hillary Clinton. This week the Republican nominee announced the hiring of three key positions, and the most notable revelation to the gambling community is the employing of Michael Abboud.
Abboud is the nephew of Andy Abboud, the Las Vegas Sands senior vice president of government relations and community development. Las Vegas Sands is owned by billionaire Sheldon Adelson who has pledged $100 million to Trump's efforts.
According to the Trump campaign, Abboud will "execute the campaign's rapid response and daily messaging." The 26-year-old will also provide Trump with briefings and breaking news stories.
"As we continue to work to defeat Hillary Clinton this November, I am constantly building a superior political team," Trump said in a statement. "We are taking our messages to the people so that we can Make American Great Again."
Scratch My Back, Scratch Yours
Adelson is one of the staunchest supporters of the GOP. While the billionaire has historically spread his donations across Republican candidates, in 2016 he's going all-in with Trump.
In addition to being one of the Republican Party's most loyal allies, Adelson is also the biggest proponent of banning online gambling. Through his political influence, Adelson has convinced numerous congresspersons to back the Restoration of America's Wire Act (RAWA).
It was revealed in May that Adelson is funding a pro-Trump super PAC with $100 million of his own wealth. "I am endorsing Trump's bid for president and strongly encourage my fellow Republicans, especially our Republican elected officials, party loyalists and operatives, and those who provide important financial backing, to do the same," Adelson said at the time.
Andy Abboud is one of Adelson's right-hand men.
Though it's obviously not publicly disclosed, many in the political arena might believe Adelson nudged Trump to hire Abboud.
That is of course speculation. However, hiring a 26-year-old with just one political campaign under his belt to a presidential election is reason enough for suspicion.
Michael Abboud worked on Nebraska State Senator Pete Pirsch's (R-District 4) unsuccessful bid to become attorney general of the Cornhusker State in 2014. Since then, Abboud has worked for the Republican National Committee.
Power Politics
Donald Trump is no stranger to politics, but running a campaign he is a newcomer. Throughout the GOP primary, the real estate mogul lauded his self-funding capabilities and unwillingness to cater to the Republican elite.
That tone quickly changed once he secured the nomination. Now Trump is scrambling to raise money from a hesitant donor base.
One of his key weapons in that mission is New Jersey Governor Chris Christie (R). The former candidate is one of Trump's closest advisors.
During a breakfast last week in Manhattan, Christie urged attendees to get behind Trump. The New York Times reports Christie said "anything less than enthusiastic support would be a de facto vote for Hillary Clinton."
OpenSecrets.org reveals Clinton is currently armed with $84.8 million in political action committee money. Trump has just a fraction of that with $3 million.