Gambler Joran van der Sloot Makes Natalee Holloway Murder Confession
Posted on: March 18, 2016, 01:51h.
Last updated on: March 18, 2016, 02:10h.
Long-time Natalee Holloway murder suspect Joran van der Sloot has been secretly recorded in conversation with a National Enquirer journalist, apparently confessing to killing the 18-year-old American eleven years ago. Van der Sloot has long been a suspect in the case, but nothing has ever offered enough solid evidence of his involvement in her death.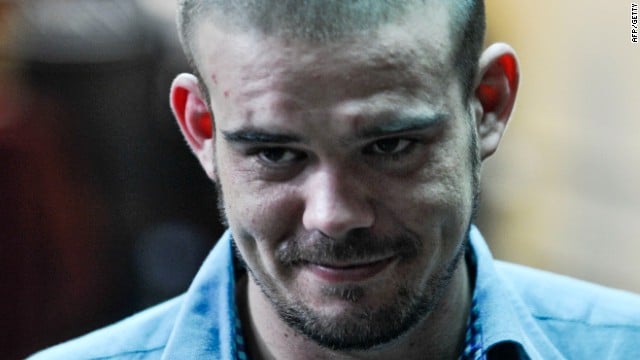 The Dutch national was the last person to see the 18-year-old alive before her disappearance during a spring break trip on the island of Aruba in 2005. The former professional poker player and gambler is currently serving a 28-year-sentence in Peru's notorious Challapalca prison for the murder of a Peruvian woman, Stephany Flores, who he met at the Latin American Poker Tour in 2010.
Van der Sloot bludgeoned Flores to death five years to the day of Holloway's disappearance. Before his incarceration for the Flores murder, he was twice arrested twice on suspicion of killing Holloway but was released because prosecutors, without a body, did not have enough evidence to build a case.
Mocking Police
But now the tabloid believes it may have the admission of guilt that Holloway's friends and family have waited 11 years to hear. New footage filmed by an undercover journalist from the often salacious news site shows Van der Sloot mocking the police investigation.
"I always lied to the police," he says, according to the Enquirer's own translation from the Dutch. "I never told the truth. I made up so many stories against (sic) the police . . . when I was younger, I never told everything. The police just never knew what they had to ask me. I think that was one of the worst police investigations that ever took place!"
When asked if he is talking about the Holloway case, he says, "Yes, yes, yes."
And he crucially added that "this is also where I am guilty and I accept everything that I have done."
It's a chilling moment, but is it the smoking gun the Enquirer believes it is? Maybe not, at least legally speaking. In a court of law, van der Sloot would surely argue that the "guilt" he is referring to is the act of misleading police, rather than murder.
Previous "Confession"
Van der Sloot has given a previous confession, of sorts. In 2008, Dutch undercover reporter Peter De Vries, posing as a drug dealer, befriended his countryman. De Vries was able to get van der Sloot to admit that he was present during Holloway's death, unaware that he was being taped.
He claimed that Holloway had suffered a seizure while they were having sex on the beach. Unable to revive her, he called a friend and together they loaded her body into a boat and dumped it into the sea.
That confession didn't stick. Afterwards, he merely explained that he was lying in an attempt to impress De Vries, whom he believed to be a professional criminal.
Peruvian authorities have granted a request for van der Sloot's extradition to the United States to answer charges of extortion and fraud, but not until he has served his 28-year sentence there, which is up in 2038, when the Dutchman will be 51 years old.
In March 2010, he promised to reveal the whereabouts of Holloway's body to her family in exchange for $250,000, although he never made good on that promise. The family only paid out $24,000 in hopes of getting that information from the murderer.
"I wanted to get back at Natalee's family," he said in a 2010 interview with Dutch news site De Telegraaf. "Her parents have been making my life tough for five years."