FBI Used Taxpayer Funds in Undercover Legends Sports Sting
Posted on: May 13, 2013, 05:48h.
Last updated on: May 9, 2013, 02:58h.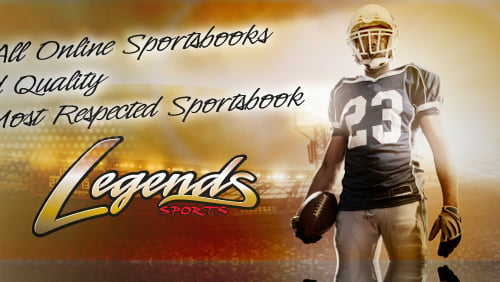 Some interesting new reports are shedding light on the U.S. Department of Justice's indictments against 34 individuals and 23 companies in connection to online gambling operator Legends Sports, alleging that those indicted were offering online and telephone sports betting services from Costa Rica and Panama. The companies indicted have been accused of assisting the Legends Sports site in getting funds from their players, most of whom were U.S. residents.
Now it's come to light that undercover FBI agents working on the case used federal funds to place wagers on sporting events as one of their tactics to catch the illegal operators red-handed.
Bad Luck 
Termed "Operation Bad Luck", the process involved undercover FBI agents infiltrating the illegal sports betting business to pinpoint suspected bookies in the Oklahoma area, with the agents acting as simple sports betting customers enjoying a wager or two. By the end of the operation, thousands of federal dollars had been used to place wagers on sporting events by the undercover agents trying to bust the wrongdoers.
Those assigned to the investigation also met with suspected bookies to make transactions, such as paying losses or collecting winnings throughout Oklahoma City. The operatives met bookies in areas such as parking lots, restaurants and bingo halls, as if acting out real-life versions of movie scenes.
Ten-Year Investigation
After almost ten years of investigations, the indictments have lead to the Panamanian authorities revoking the license of Legends Sports, and those accused of the crimes – which include money laundering, racketeering and operating an illegal gambling business – could face between five and 20 years in the slammer. All in all, the near-decade-long operation sounds like a resounding success, even if it is easy to picture the agents having a whale of a time placing bets with the hard-working taxpayers' money.
At the time of the indictments,  Jim Finch,  a member of the FBI's Oklahoma branch, stated that individuals "cannot skirt the laws of the United States by setting up illegal gambling operations in a foreign country, while living in the United States and enjoying the benefits of U.S. citizens." Apparently they can, they just wind up getting caught.
Since Legends Sports garnered over $1 billion since its inception back in 2003, (which the courts are now attempting to take away from them), the illegal sports betting world is clearly a lucrative business, the pulse of which is unlikely to stop beating completely any time soon.