Detroit Casino Unions Urge Patrons Away From iGaming During Strike 
Posted on: November 10, 2023, 03:36h.
Last updated on: November 14, 2023, 09:19h.
Casino workers in Detroit are urging patrons to avoid using the mobile betting platforms affiliated with the casinos where they have been on strike for the past month.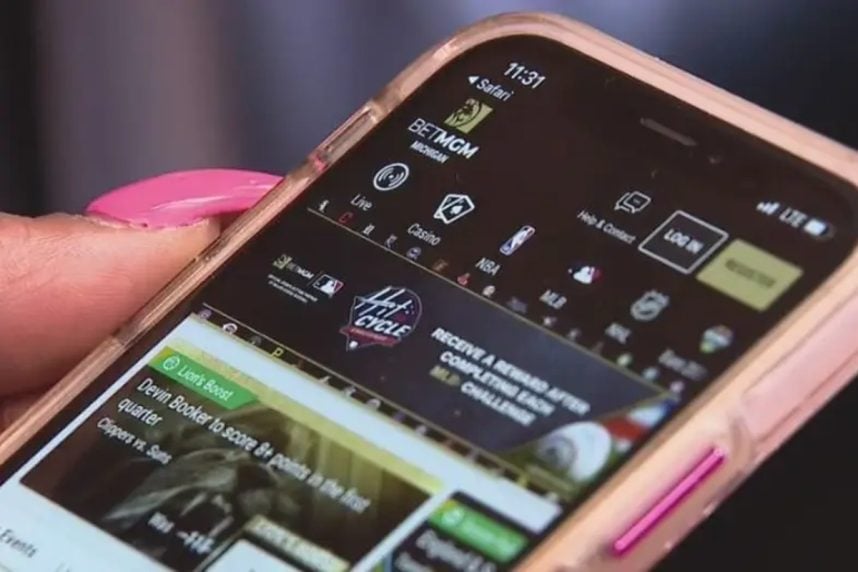 The Detroit Casino Council, a coalition of unions representing casino workers, called for a public boycott of four sports betting and online casino platforms. All are linked to the three casinos where workers have been on the picket lines.
The unions say patrons should avoid FanDuel, which is affiliated with MotorCity Casino, the soon-to-launch ESPN Bet and Hollywood iCasino, both linked to Hollywood Casino at Greektown, and BetMGM, the online outpost of MGM Grand Detroit.
Starting Monday, the council will launch a digital ad campaign targeting users of the three platforms and encourage them to gamble somewhere else until the strike is resolved. The move extends the picket lines into cyberspace and is aimed at informing online bettors who may be unaware that workers have been on strike at the casinos since mid-October.
The online platforms represent "critical sources of revenue for the companies that operate Detroit's three casinos," said Nia Winston, President of UNITE HERE Local 24, in a statement Friday.
Workers have been outside the physical locations 24/7 since going out on strike three weeks ago to win a fair contract," Winston said. "Now, they're calling on the public not to cross their virtual picket line either, and to boycott these apps until the strike is settled."
The unions are not targeting other iGaming platforms such as Caesars Sportsbook, Caesars Palace Online Casino, WynnBET, DraftKings, Sports Illustrated Sportsbook, and others.
Negotiations Ongoing 
Approximately 3,700 Detroit casino workers have been on strike since Oct. 17, when their contracts expired at the MGM Grand, MotorCity Casino Hotel, and Hollywood Casino at Greektown. They are represented by unions, including the United Auto Workers, Teamsters Local 1038, UNITE HERE Local 24, Operating Engineers Local 324, and the Michigan Regional Council of Carpenters, which are negotiating under the umbrella of the Detroit Casino Council.
The workers say they agreed to concessions when they signed their previous contract in 2020 to help the casinos weather the pandemic and associated economic downturn. Casinos also reduced overall employment during the pandemic, leaving remaining workers to carry a heavier workload, according to the unions. Now that conditions have improved, they say they deserve to be compensated for that sacrifice. The unions are seeking better health care, job security and retirement benefits, among other concessions.
The two sides continue to negotiate, but differences remain. Earlier this month, casino companies offered to reduce health care premiums to $40 from $60 and to increase wages by $1.95/hour. The unions want health care premiums reduced to zero and wages raised by $3.25/hour.
Vegas Strike Avoided
The Detroit unions are flexing their muscle amid a time of rising power for labor across the economy, including in the auto industry and Hollywood entertainment, where strikes were recently resolved.
Las Vegas hospitality workers were prepared to go on strike this week in the gaming sector. But the action was avoided after a deal was reached with the major casino operators.