Did the Supreme Court Legalize US Sports Betting? Not So Much, But Many Americans Remain Confused
Posted on: May 21, 2018, 05:00h.
Last updated on: May 21, 2018, 01:48h.
It's been a week since the Supreme Court of the United States (SCOTUS) overturned the Professional and Amateur Sports Protection Act (PASPA), the bill signed into law in 1992 by then-President George HW Bush. But very few Americans understand what the ruling actually means, or its direct impact on state-by-state sports betting regulation.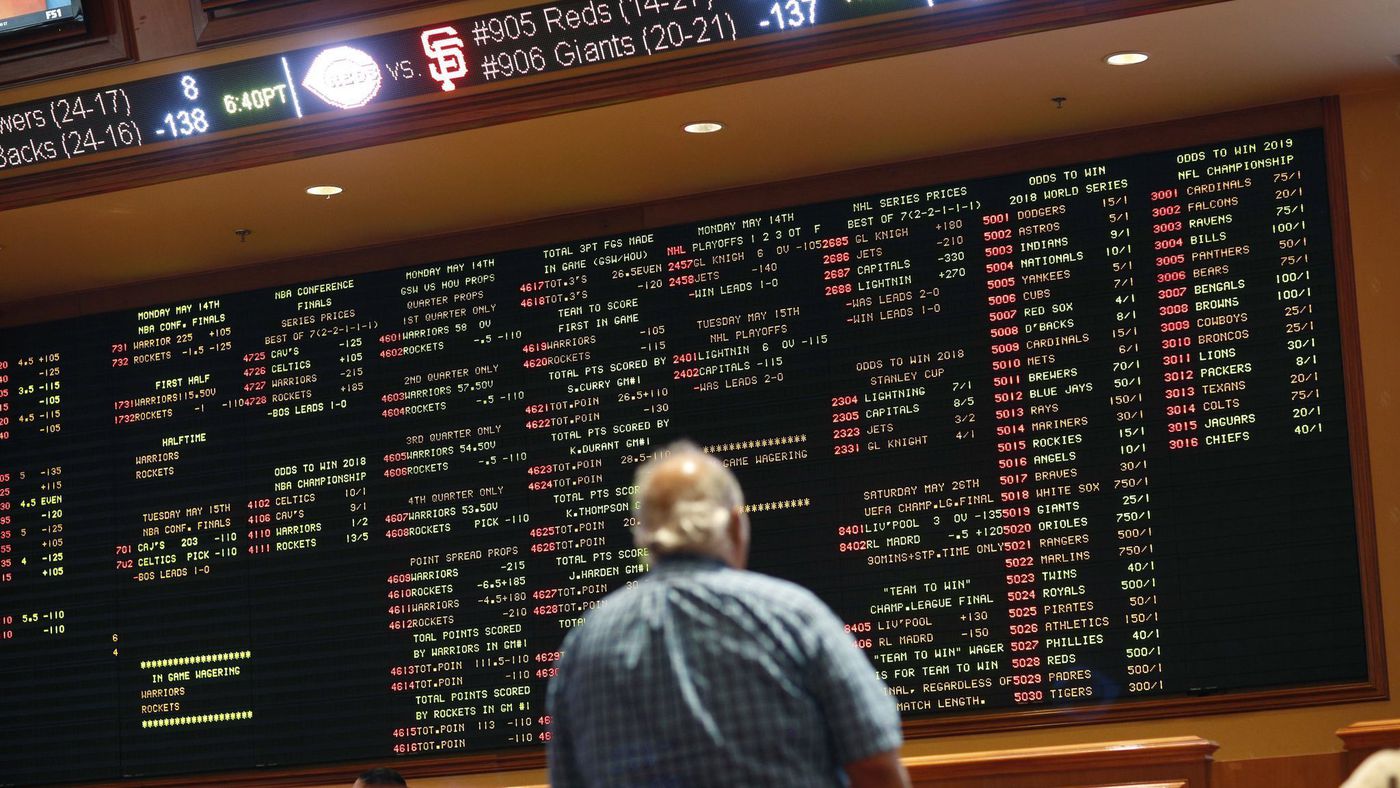 The Court ruled against the constitutionality of the longstanding federal ban last week, but contrary to how it's been perceived among much of the general public, the decision does not legalize sports betting per se.
The Supreme Court's 6-3 decision against PASPA simply means that the power to regulate or legalize sports betting has been given back to the states and no longer falls under the federal government's purview.
That's because the Court's purpose is not to write legislation — and certainly not to legalize sports betting — but rather to arbitrate the legality of cases and statutes as they apply to the Constitution and laws of the United States.
The Supreme Court's primary responsibilities are "ensuring the American people the promise of equal justice under law," and acting as the "guardian and interpreter of the Constitution," according to the SCOTUS website.
PASPA — at least according to the six justices in the majority — was found on May 14, 2018 to be in violation of anti-commandeering interpretations of the Tenth Amendment.
"Our job is to interpret the law Congress has enacted and decide whether it is consistent with the Constitution. PASPA is not," Justice Samuel Alito wrote of the decision.
How It All Plays Out
The Supreme Court ruled that the federal sports betting ban ran afoul of the Constitution because it granted only four states immunity to the statute's regulations. Nevada, Oregon, Delaware, and Montana were exempted from PASPA, since each of those states had some sort of sports betting law on the books at the time it came into being.
The Supreme Court said Congress cannot force 46 states to abide by a law that four others do not. The decision fits with the Court's mission to ensure "equal justice under the law."
With PASPA repealed, states like New Jersey — which brought the appeal to the Supreme Court — are free to pass their own sports betting regulations. That includes how to license and govern operators, how bets are placed (in-person and/or online, for example), what tax rates will be imposed, and how to best safeguard the activity from underage and problem gamblers.
States can, of course, also simply refuse to consider sports betting, or consider it and reject it.
It's worth noting that a 2011 DOJ reinterpretation of the federal 1961 Wire Act will continue to put the kibosh, for now anyway, on interstate sports betting dreams. That's because the portion of the measure that will remain in effect will still make any kind of open betting from one state to another illegal.
It also bans payment processors and financial institutions from completing interstate transactions related to sports betting activities.
That means that even if a state authorizes online sports gambling, operators will not be able to accept remote bets from residents in other jurisdictions. Geo-location technology — already in use in the three states with active legal internet gaming — will once more need to monitor who is betting from where.
Legal Online Sports Betting State of the Union
Active: Nevada
Laws Passed, Sepcific Regulations TBD: New Jersey, Pennsylvania, Delaware, Mississippi, West Virginia
Bills Introduced: Illinois, Michigan, New York, Indiana, Connecticut, Rhode Island, California, Kentucky, Maryland, South Carolina, Oklahoma
According to the Center for Gaming Research at the University of Nevada, 14 states are expected to have sports betting up and running within two years. An additional 18 others are predicted to have regulated sports books active within five years.
Complexities and Congress
Following the Supreme Court decision, NBA Commissioner Adam Silver and NFL Commissioner Roger Goodell called on Congress to create a regulatory framework that would allow states to opt in should they wish. The commissioners favor such an arrangement over each state having their own unique regulations, by creating a blanket rule book which all 50 states would have to follow.
A state-by-state regulatory approach would presumably cause quite a headache for major league sports' governing bodies. A key issue is deciding on so-called "integrity fees," money earmarked for the leagues they say they deserve to cover increased costs for monitoring games for any suspicious activity.
"There is no greater priority for me … than protecting the integrity of our sport," Goodell declared in a statement last Monday, following the SCOTUS ban overturn. "We are asking Congress to enact uniform standards for states that choose to legalize sports betting."
"We operate in 50 states and it concerns us … to have a hodgepodge of regulations," Silver added, despite his league having franchises located in only 21 states, plus Washington, DC and Canada.