David Portnoy Serving as Face of New Fund That Holds Penn National Shares
Posted on: March 2, 2021, 09:19h.
Last updated on: March 2, 2021, 01:14h.
David Portnoy, the ubiquitous founder of Barstool Sports, is the celebrity endorser of an upcoming exchange traded fund (ETF) employing social media sentiment to construct a portfolio of stocks.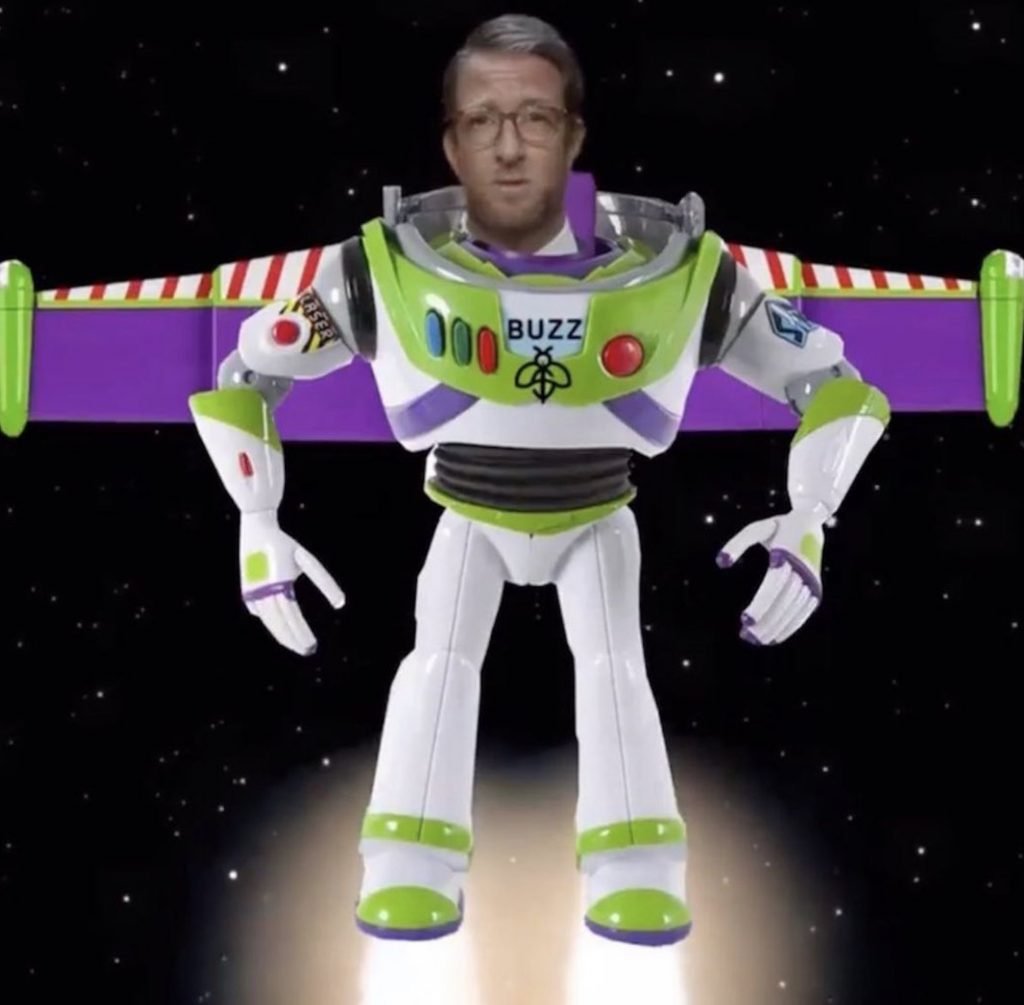 In a video posted to Twitter today, Portnoy confirms he's involved with the VanEck Vectors Social Sentiment ETF. That fund is slated to launch Thursday on the New York Stock Exchange under the ticker "BUZZ."
The new fund tracks the BUZZ NextGen AI US Sentiment Leaders Index. So devoted to the cause is Portnoy, he changed his Twitter avatar to the index provider's logo — a bee with a tail in the shape of a dollar sign.
https://twitter.com/stoolpresidente/status/1366757688542191619
The premise behind the fund is simple. The BUZZ Index uses a computer-driven algorithm to scan social media sites, including Reddit, StockTwits, Twitter, and more, to identify stocks that are generating positive sentiment.
The Sentiment Leaders Index is comprised of common stocks of US companies selected by a rules-based quantitative methodology developed by BUZZ Indexes Inc. (the 'Index Provider'). The index is designed to identify the US common stocks with the most "positive insights" collected from online sources, including social media, news articles, blog posts, and other alternative datasets," according to a regulatory filing. "'Positive insights' are a measure of the degree of positive company sentiment, as well as the breadth of active discussion about each company by participants on online platforms."
The index uses artificial intelligence to scan over 15 million social media posts per month. The concept may be too unique or complex, but it delivers in terms of performance. Over the past year, the gauge is up 89.43 percent while the S&P 500 is higher by 32.08 percent.
Portnoy Ideal Face for BUZZ
Portnoy and an investment vehicle rooted in social media is a potentially potent marriage. His Barstool Sports is rooted in internet pop culture, establishing a devoted following of "Stoolies" that earned the company a $163 million investment from Penn National Gaming (NASDAQ:PENN) last year.
Today, Penn and Portnoy are joined at the hip with the gaming company, which is using the Barstool brand for its retail and mobile sportsbooks. Although he holds no official executive capacity at the casino operator, Portnoy is widely viewed as the face of Penn.
Previously known for brash commentary on pop culture topics and for challenging the norms of old-guard sports media, Portnoy evolved with the times last year. During the sports shutdown forced by the coronavirus pandemic, he formed "Davey Day Trader Global" (DDTG Global), using stock trading as a replacement for sports betting while keeping eyeballs on Barstool and warming up new clients for Barstool Sportsbook.
Though he drew some criticism for often speaking bullishly on Penn National stock, of which he's a major shareholder, Portnoy's enthusiasm for trading is palpable. Some experts believe he's playing an integral role in bringing a new generation of investors into the market and giving them a voice that the Wall Street establishment must acknowledge.
Compliance Issues, Refreshing Old Idea
There is chatter on Twitter today regarding the potential compliance issues associated with using a famous endorser for an investment vehicle, particularly because Penn stock is one of the holdings in the BUZZ ETF.
Still, it's likely that the idea of the Portnoy partnership was vetted internally by VanEck, meaning that it's kosher on the regulatory front. For now, the only other gaming equity in the sentiment index is DraftKings (NASDAQ:DKNG). That name and Penn combine for 5.45 percent of the benchmark.
The ETF is a resuscitation of a fund from another issuer that died two years ago after failing to gain traction with investors despite a strong performance. However, that old product didn't have the benefit of "Portnoy magic."