David Baazov Insider Trading Case Now Linked to Seven Companies and $1.5 Million in Allegedly Illicit Gains
Posted on: March 28, 2016, 09:25h.
Last updated on: March 28, 2016, 09:36h.
Amaya boss David Baazov calmly downgraded the severity of the charges levied against him last week by Quebec regulator AMF by telling his company's shareholders, vendors, employees, and customers that he was "highly confident" he would be found innocent of all charges.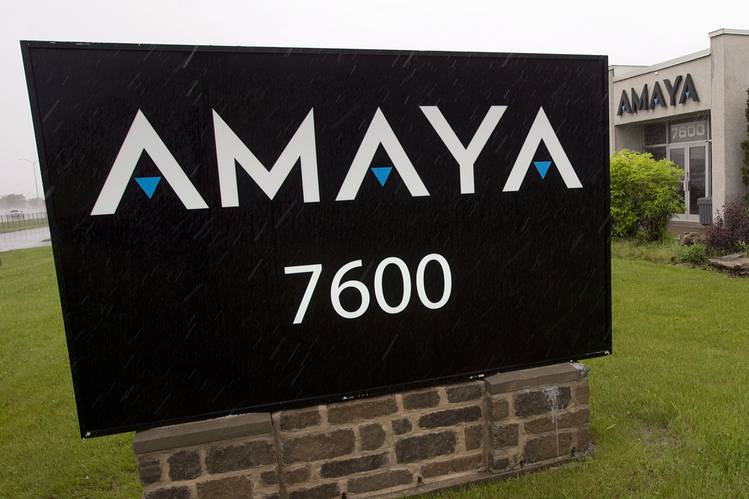 The Canadian province's securities and financial regulatory arm named the 36-year-old on five counts of trading charges relating to Amaya's $4.9 billion purchase of the Oldford Group, the superparent company under which online sites PokerStars and Full Tilt Poker operate.
Baazov added that he remains "as confident as ever in Amaya's business operations and future prospects."
Wall Street isn't buying it, apparently.
Following a slight rebound last Thursday (markets were closed Friday), Amaya shares are once again tumbling on Monday, as investors are dumping their ownership. Publicly traded on both the Toronto Stock Exchange and NASDAQ, Amaya was down more than four percent in early trading on Monday.
Investigation Widens
As we reported last week, Baazov, along with two additional individuals and three companies, are being accused by the Autorité des Marchés Financiers (AMF) of using privileged information to gain unlawful profits.
A total of 23 charges have been levied, but the scope of the investigation deepened late last week after Le Journal de Montreal writer Hugo Joncas obtained documents from the province's Investigation Bureau.
According to the report, Baazov had numerous telephone discussions with his brother Josh dating back to 2010, when Amaya first internally looked at Dublin-based software company Cryptologic. Baazov reportedly made calls to his brother, who then turned to longtime friend Craig Levett, who made equity purchases in Cryptologic.
Amaya acquired Cryptologic in 2012 for $35.8 million, with the company paying a 52 percent premium on the software company's share value. That was good news for all Cryptologic shareholders, which, of course, included Baazov.
Joncas says investigators now believe the scheme may have been repeated multiple times. In addition to Amaya and Cryptologic, documents also list Chartwell Technology, WMS Industries, bwin, The Intertain Group Limited, and the Oldford Group, as companies that Baazov and associates manipulated.
In all, the arrangement is suspected to have illegally profited the alleged conspirators $1.5 million.
Baazov Offer Now in Jeopardy
David Baazov was in the process of trying to take Amaya back to the private realm with a group of investors before the trading allegations hit the press. That now seems unlikely, as Baazov had initially intended to offer $15 per share and the company is now trading at around $11.
And if the AMF charges are proven true, Baazov could be looking at up to five years behind bars and a potential fine of $5 million.
Le Journal de Montreal story seems to adequately display that enough evidence to make a case against at least Baazov's brother and Levett is there. AMF regulators reportedly have in their possession multiple checks being paid from Levett to Josh Baazov with the memo "gift."