Danville Leaders Unconcerned With Efforts to Legalize Casinos in North Carolina
Posted on: July 27, 2023, 12:55h.
Last updated on: July 27, 2023, 12:20h.
Leaders in Danville, Va., where Caesars Entertainment this May opened a temporary casino, say they aren't necessarily worried about efforts in neighboring North Carolina to legalize commercial casino resorts.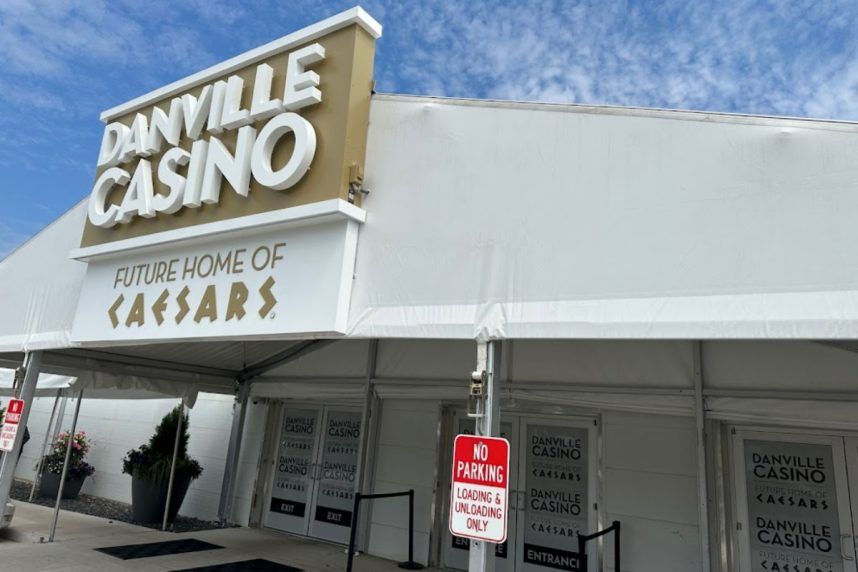 Caesars Entertainment is investing $650 million in Danville to bring Caesars Virginia to the border town. The integrated resort casino is one of four casinos authorized in Virginia.
North Carolina lawmakers are currently mulling legislation that would allow up to three commercial casinos in the counties of Rockingham, Anson, and Nash. Rockingham is north of Greensboro and butts up against the Virginia border near Danville.
Pressed for comments about whether casino legalization efforts in the Tar Heel State present concerns for Danville and its casino developer, local officials said that's why the town went with Caesars in the first place.
"The Caesars brand, the Caesars name, is second to none. We feel good about what we have and what we will have in the years to come," Danville City Councilor Lee Vogler told the Danville Register & Bee.
Prepared for Competition
Virginia's 2020 gaming law qualified Richmond, Norfolk, Portsmouth, Bristol, and Danville to ask their voters if they wanted to welcome a commercial casino resort. The goal was that such an investment would stimulate the region's economy. Danville's local government held a competitive bidding process for its lone gaming opportunity and Caesars came out the winner.
Danville voters during the November 2020 election were asked if they supported allowing Caesars to build an integrated resort casino on the grounds of the former Dan River Mills textile campus. Almost 69% of the vote backed the casino initiative.
Danville City Manager Ken Larking said Caesars won the bidding war because it presented the best economic opportunity for the city. But the gaming operator's brand familiarity also played a role.
Larking said local officials knew North Carolina could consider authorizing its own commercial casinos. But he believes the Caesars brand will adequately retain the South Virginia gaming market and draw guests north from North Carolina even if commercial casinos one day come to the neighboring state.
One of the reasons the city selected Caesars as its operator is because of its strong brand recognition and customer loyalty base in North Carolina," Larking explained.
Caesars operates two of North Carolina's three tribal casinos on behalf of the Eastern Band of Cherokee Indians. Harrah's Cherokee and Harrah's Cherokee Valley River are both located in the mountainous southwestern portion of the state.
"We'll be well-positioned to handle [a North Carolina casino]," opined Danville Vice Mayor Gary Miller. "Caesars will do just fine. We're going to have a first-class resort. It's not just a casino."
Strong Start
Caesars Virginia opened its temporary Danville Casino on May 15. The pavilion tent houses 768 slot machines and 25 table games.
During its first full month, the Danville Casino generated gross gaming revenue (GGR) of $18.9 million, with slots responsible for $14.3 million. Only Rivers Casino Portsmouth, a permanent casino with 1,418 slots and 81 table games, won more money off gamblers in Virginia last month at approximately $20.5 million.
Hard Rock Bristol, also a provisional gaming space offering 928 slots and 29 tables, won $12.7 million in June.