Danish Court Orders Bet365 to Pay Soccer Stars Over Illegal Use of Their Images
Posted on: May 10, 2023, 02:51h.
Last updated on: May 10, 2023, 11:01h.
A court in Denmark has determined that gaming operator Bet365 can't arbitrarily use the names, images, and likenesses (NIL) of athletes for marketing purposes without their permission. As a result, it's going to have to reimburse 23 high-profile Danish athletes, including a Manchester United star, a considerable amount of money.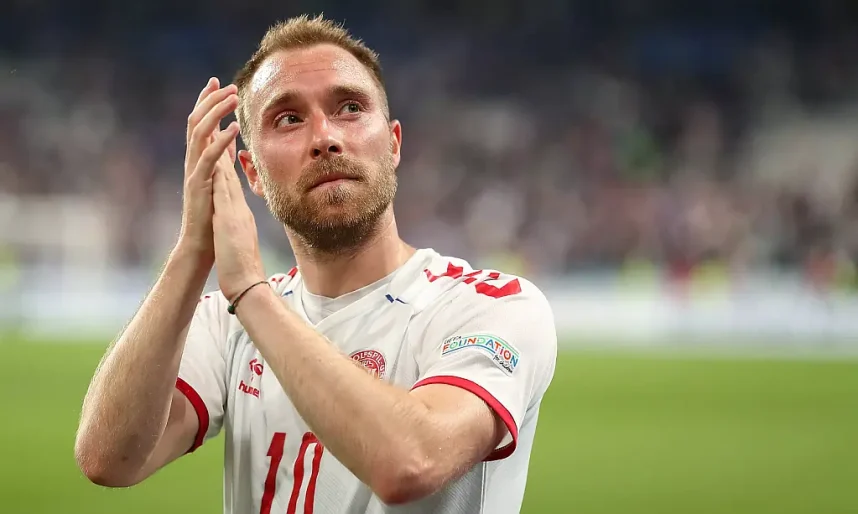 Denmark's Maritime and Commercial Court ordered the global gaming company to pay compensation of DKK4.7 million (US$692,780) to the stars. The list includes, among others, Christian Eriksen, Mikkel Hansen, and Viktor Axelsen.
Bet365 repeatedly used the names and faces of the athletes in posts on social media, but never requested permission. Therefore, each is set to receive DKK50,000 (US$7,370) per post, unless the operator can win its case on appeal.
No Need for NIL
The athletes initially pursued the case through their respective trade unions, arguing that they appeared in ads from February 2019 to March 2021 without consent. The Danish Players Association represented 21 soccer players, while the Handball Players Association represented Hansen, and the Danish Elite Sports Athletes Association represented Axelsen.
They then joined forces to launch their offensive against Bet365. The main question was whether the athletes would have received at least DKK 50,000 as payment for each post on Bet365's social media channels if they had made an agreement about the posts. The Maritime and Commercial Court decided they would have.
The total compensation the court approved is DKK50,000 less than the athletes had demanded. This is because Hansen, a player for the Aalborg Håndbold handball club and the Danish national team, had demanded DKK75,000 (US$11,055) for each of the two postings in which he appeared. The court found he should receive the same amount as the other athletes.
The largest compensation went to Eriksen, a soccer player who is now with Manchester United. He previously played for Ajax, Inter Milan, and others, and will receive DKK1.45 million (US$213,730).
Also among the group to receive the most compensation is goalkeeper Kasper Schmeichel, formerly of Leicester City and now with French Ligue 1 club Nice, who will receive DKK500,000 (US$73,700). Three-year Chelsea FC Women standout Pernille Harder will be reimbursed DKK350,000 (US$51,590).
The list includes soccer players Mathias Jørgensen, Henrik Dalsgaard, Christian Nørgaard, Joakim Mæhle, Christian Poulsen, Jonas Lössl, Anders Christiansen, and Jannik Vestergaard. Each will receive DKK50,000, while Axelsen, a badminton player, has been awarded DKK200,000 (US$29,480).
Bet365 must also pay the legal costs to the Danish Players Association, the Danish Elite Sports Athletes Association, and the Handball Players Association.
Playing the Semantics Game
Bet365 argued it didn't need individual approval to use the NIL material in its marketing, because it wasn't technically marketing. Instead, the company was providing "editorial content," which would fall under Denmark's fair use laws.
For any company's social media post to be considered marketing in Denmark, it only has to break a low-lying threshold of representing "commercial intent." Given that almost no company would publish social media posts of an "editorial" nature, the only alternative is that it produces content with the goal of marketing its products or services.
The court rejected the argument, resulting in the pending payout. Bet365 has two weeks to pay or it will face additional fines. It plans on appealing  the decision, which could slow the process down.