Poland Sports Betting Operator STS Retreats to Home Turf, Leaves UK
Posted on: January 17, 2023, 11:45h.
Last updated on: January 17, 2023, 12:19h.
STS Group began as a sports betting operator in Poland before expanding outward into other countries, including the UK. But, even though it reported a strong 2022, it will now pack up its external operations and focus solely on its home market.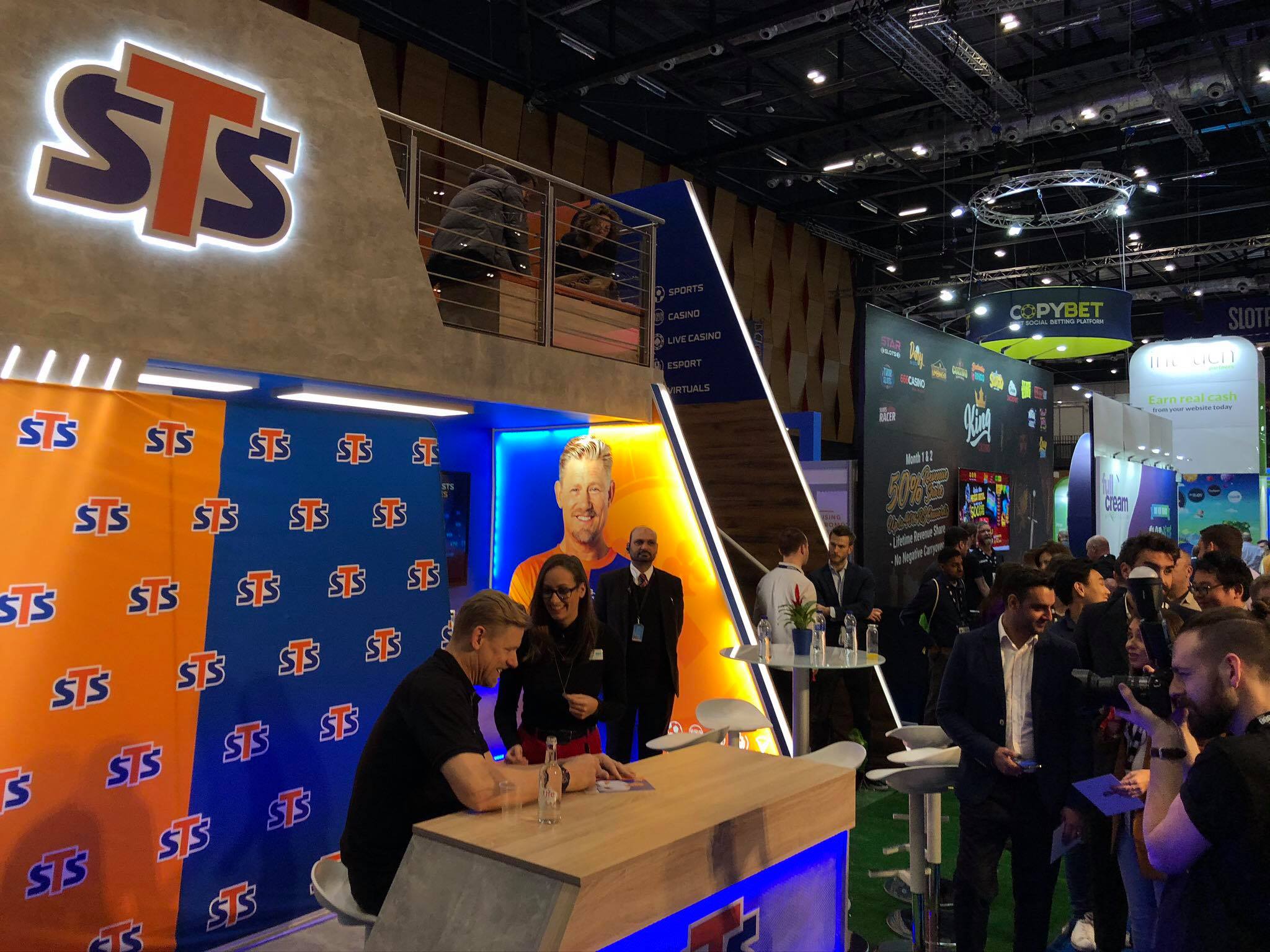 In addition to the UK, STS was also active in Estonia. In both markets, it had begun to set itself apart as a forerunner in online casino, sports betting, and eSports coverage.
However, STS is experiencing greater success in Poland, which has led to the decision to refocus its energy. STS didn't give much notice, cutting off new registrations in the UK and Estonia as of January 16.
Overwhelming Strength at Home
STS, the largest bookmaker in Poland in terms of turnover, provided an update on its financial health this week. It says it wants to fully exploit the potential of the Polish market, which remains the most important area of ​​activity of the company.
The operating results achieved by STS in 2022 indicate an extremely high attractiveness of the market, according to the company. Therefore, it intends to concentrate its activities in order to be able to develop its potential in Poland.
Throughout last year, gross gaming revenue (GGR) for STS amounted to PLN 663 million (US$152.42 million). Preliminary estimates the company provided also show that adjusted EBITDA (earnings before interest, taxes, depreciation, and amortization) last year amounted to between PLN 265 and 275 million (US$60.92 and $63.22 million).
In Q4, STS, which went public on the Warsaw Stock Exchange in December 2021, generated its highest GGR on a quarterly basis, taking in PLN 200 million (US$45.98 million). That significantly beat the PLN 136 million (US$31.26 million) from a year earlier.
The value of bets users placed in the final quarter of the year was PLN 1.38 billion (US$317.26 million), when a year earlier, it was PLN 1.218 billion (US$280.01 million).
Additionally, in Q4 2022, the number of active customers was 542K representing growth of around 176K for the year. Further, the number of customers making a first deposit in the fourth quarter of 2022 was 154K compared to 60K a year earlier.
The substantial increase in the last quarter of 2022 isn't surprising. Sportsbooks everywhere were able to improve their performance because of the FIFA World Cup in Qatar. They also made the most of the return of soccer and football.
STS Rejig for Evolving Gaming Space
STS is constantly developing its own technological platform. It reported that its investments in product portfolio and technological solutions reached PLN 29 million (US$6.66 million) in 2021.
A year earlier, STS took control of the Czech technology company Betsys, of which it currently holds 74%. Betsys is the main supplier of IT solutions for the bookmaker in Poland, both for online and retail channels.
With the strength of the Polish market and the control STS has there, the company's decision to alter its course isn't surprising. However, there could also be other factors that led to the rejig.
The UK and Estonia are both seeing heightened inflation, which lowers discretionary spending. Estonia has seen its inflation rate jump almost 1,000% between 1993 and 2021, according to World Data. In December of last year, the year-on-year increase was 17.6%.
In the UK, inflation is an issue as well. World Data indicates that it increased by 1,894% from 1960 to 2021, with an average annual increase of 5.1%. 2022 brought bigger jumps, with the inflation rate reaching 9.3% as of last November.
There are likely regulatory considerations as well. The UK is preparing to enact major reforms for its gambling industry, with some changes unlikely to be favorable to operators. Several operators have left the market recently, resulting in drops in overall revenue.
In Estonia, there is strict regulatory oversight, but the country welcomes virtually any online operator. As a result, there are many options available to gamblers and bettors.
With an uncertain future, and knowing that Poland offers significant opportunities, STS is adjusting itself to make the most of an evolving industry.