Dan Bilzerian Pays Fine But Avoids Jail Time After Nevada Explosion
Posted on: February 9, 2015, 12:51h.
Last updated on: February 9, 2015, 03:07h.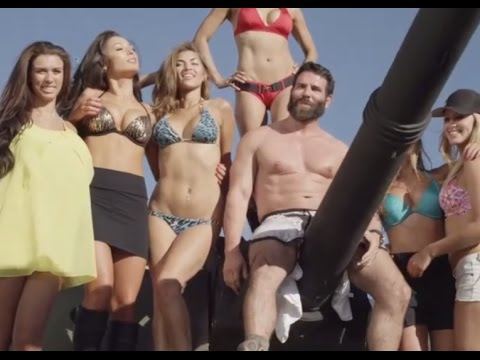 Dan Bilzerian, the so-called "King of Instagram," has managed to largely avoid consequences stemming from the explosion of a tractor-trailer cab on federal land near Las Vegas in November.
Bilzerian, who did not appear in court but was represented by lawyer David Chesnoff, entered a plea of no contest to one misdemeanor charge of negligently failing to extinguish a fire in the open: a charge that comes with a fine and other stipulations, but won't see the poker player and actor heading to jail.
Bilzerian and fellow defendant Jeremy Guymon will be responsible for the clean-up costs on the federal land where the explosion took place, amounting to a $20,000 fine (of which Bilzerian will pay $17,231.50).
Bilzerian will additionally be required to appear in a public service announcement video for the Bureau of Land Management (BLM), in which he'll educate Americans on just what they shouldn't be doing on federal lands.
Explosion Sent Truck Parts Across Shooting Range, Sparking Fire
Presumably, that will include explaining why you shouldn't be exploding large vehicles on public land.
The case began on November 4, when an explosion was reported on federal lands outside Las Vegas, an area that had often been used as an unofficial shooting range.
According to police, Bilzerian and Guymon brought a tractor-trailer cab to the site, then put more than 90 pounds of an explosive powder mix inside of a beverage cooler in the truck. They then fired a rifle from some distance away to cause the explosives to detonate.
The result was a mess: truck parts were scattered over a 300-yard area, and a small wildfire broke out in the aftermath. That fire was quickly contained, but it was more than enough to get the attention of local authorities.
Guymon was soon found driving Bilzerian's truck in the area, while Bilzerian bragged about the incident on social media.
That was enough for authorities to issue warrants for the arrests of both men.
They were detained in December upon arrival at Los Angeles International Airport on charges of possessing bomb-making materials and the intent to manufacture an explosive or incendiary device.
Those charges could have potentially led to several years of jail time for both men. But Friday's plea deal resulted in Las Vegas Justice of the Peace Joe Sciscento finding the two men guilty only of lesser misdemeanor charges.
According to Chesnoff, there will be no additional probations or requirements for the defendants. Prosecutor David Stanton has said that there's no specter of federal charges, either.
"It is largely unnecessary to go further based on the conditions of the plea and the facts of this case," said Stanton.
Bilzerian Has Proclivity for Big Weapons
Bilzerian is well-known online for the images and videos he posts to his social media accounts, particularly on Instagram, where he has 6.4 million followers.
Much of the media he posts features him posing with (or firing) high-powered weapons, including one infamous clip that saw him drive over a BMW in a tank.
He's also been in a number of low-level legal disputes over the past year, including an incident in which he threw a porn star off of a residential roof as a part of a Hustler magazine photo shoot.
That woman ended up injuring her foot and suing Bilzerian, though lawyers claimed that Hustler had hired Bilzerian for the event, and as such, he was not responsible for the injury.