Daily Fantasy Sports Players File Lawsuit Against Credit Card Industry
Posted on: November 20, 2015, 12:53h.
Last updated on: November 20, 2015, 06:54h.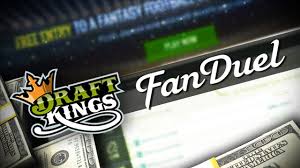 The legality of daily fantasy sports (DFS) has developed into a national debate over the last six months, numerous groups petitioning for its own personal interpretation of the law to be deemed correct.
Nevada's Gaming Control Board ordered market leaders DraftKings and FanDuel to leave town, New York Attorney General Eric Schneiderman issued cease and desist letters, and a handful of other jurisdictions including federal lawmakers are currently mulling their next steps.
DFS has become enflamed with litigation and controversy.
However, the latest lawsuit isn't directed at the operators alone but also the credit card companies that have processed the millions of dollars in transactions.
In a class action suit filed in a Manhattan court, attorney Hunter Shkolnik argues players "think they're just playing sports games, but it turns out to be a gambling situation."
Credit Cards Named
Several payment processors are identified with DraftKings and FanDuel in the lawsuit including Visa, MasterCard, American Express, and Capital One for facilitating and participating in what they allegedly should have known was an illegal gambling operation.
Shkolnik says his client Yehuda Guttman lost between $5,000 and $10,000 playing daily fantasy contests. Guttman claims he relied on credit cards to enable his DFS participation and often played on credit.
The claim seeks the restitution of monies lost by all DFS players, a goal that would theoretically put DraftKings and FanDuel on the hook for millions of dollars and likely send them into bankruptcy.
"Defendants knew, or should have known, that the loans made to participants in FanDuel and DraftKings' DFS schemes were for illegal gambling and in violation of the UIGEA (Unlawful Internet Gambling Enforcement Act), federal and New York State laws," the accusation reads.
FanDuel and DraftKings of course disagree, the former saying that Schneiderman is attacking its services to "get himself some press coverage." DraftKings called it a "hasty decision," arguing the attorney general didn't take the time to learn why DFS contests are skill challenges.
Tough Case to Follow
Shkolnik does his best to pinpoint his belief that daily fantasy is gambling in his 45-page criminal suit.
Predominantly going off Schneiderman's ruling that DFS isn't protected through the UIGEA loophole that allowed for fantasy sports games when it was passed in 2006, Shkolnik opines that customers are unknowingly gambling when being told it's skill-based.
The lawsuit seems to hint at holding DFS operators and payment merchants accountable for one's own lack of self-responsibility. Perhaps frivolous in nature, that doesn't mean Shkolnik's charges are without merit.
Nevada and the New York attorney general seem to be on the side of the plaintiffs, and additional forthcoming opinions from states and lawmakers could additionally help fuel the case against FanDuel and DraftKings.
That doesn't mean the lawsuit won't receive its fair share of scrutiny from the general public. "Guy loses thousands gambling and it's not his fault," observer Peter Flagler commented on the New York Daily News website.