Crown Resorts Employees Set to Be Freed From Chinese Prison
Posted on: August 11, 2017, 04:00h.
Last updated on: August 11, 2017, 03:46h.
The last of Crown Resorts' employees who were arrested by Chinese police more than 10 months ago are expected to leave the Shanghai jail where they were serving their sentences this weekend, bringing a close to an ill-fated trip to recruit high rollers on behalf of their Australian-based casino employer.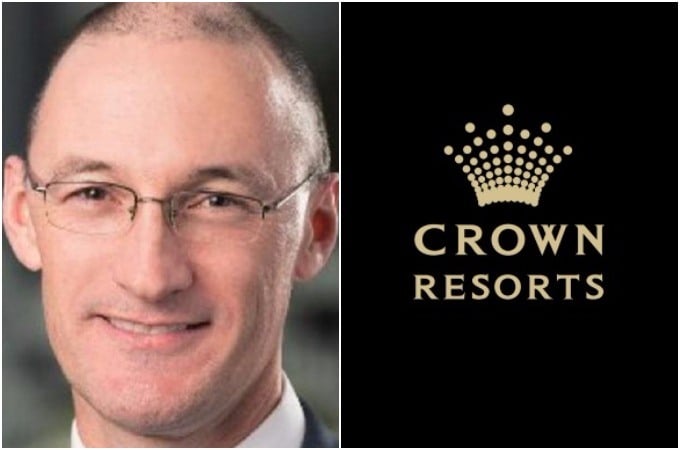 The five remaining Crown staffers were detained in China in October on charges of "gambling crimes," of which they were later convicted in a Shangai court. The most notable was Australian Jason O'Connor, Crown's head of VIP operations, who was on the excursion to bring wealthy mainlanders to Crown's resorts in Macau and Australia.
Ten other Crown employees arrested in the sweep were released in July.
Chinese law prohibits companies from marketing gambling services to its residents.
O'Connor and four other Chinese citizens who work for Crown are scheduled for release on August 12. Part of O'Connor's sentencing mandates that he immediately leave China.
Weekend Release
Though Crown didn't comment on the impending release of its workers, medical staff will be part of O'Connor's welcoming party Down Under.
"It is understood Crown, which paid for the legal defense and fines of all its employees, will have medical and psychological staff on hand to asses Mr. O'Connor, though it is thought he coped with the ordeal well," The Daily Telegraph reported.
China arguably went relatively light on the Crown Resorts employees.
Conviction of actively working to move Chinese citizens to offshore gambling venues carries a maximum sentence of up to three years in prison. Instead, China charged O'Connor and the others with a lower crime "related to the promotion of gambling," which delivered a 10-month term.
The convictions also came with fines totaling AUD$1.7 million ($1.34 million), which Crown covered.
"This is the end of a long and arduous journey for Crown," Sudhir Kale, the Australian founder of GamePlan Consultants, told Bloomberg News. "The company has well and truly paid its dues by way of fines, huge legal costs, drop in market capitalization, and the emotional trauma experienced by its employees while in prison."
Learning From Mistakes
Last October, O'Connor led a trip to China to recruit VIP gamblers to Crown casinos, despite China's warnings against the practice. A total of 19 employees were initially detained, with 16 eventually pleading guilty to promoting gambling, including O'Connor.
The sting against Crown's operations was part of China President Xi Jinping's crackdown on alleged corruption taking place throughout the country.
The arrests dealt a devastating blow to billionaire James Packer's gambling empire. Crown has since sold its stake in its Macau joint venture with Melco Resorts, and its VIP play revenue has plummeted almost 50 percent since the company reined in its overseas operations.
Before the news broke that a senior staffer had been arrested in China, Crown was trading on the Australian Securities Exchange at over AUD$13 ($10.25). Investors folded on the company in the days after, sending the price as low as $8.20, for a 20 percent loss.
Following his split from Packer, fellow billionaire Lawrence Ho, Melco's CEO, said Crown was "deliberating spitting" on Chinese law in its VIP recruiting scheme. "You had casino sales people running around offering credit," Ho explained. "It wasn't discreet."
Numerous casino companies have since suspended their VIP departments targeting China, but despite that, high roller revenue has begun to return to Macau as Jinping's anti-corruption campaign seems to ease.