Casino Audit Finds Lots of 'Housewives' and 'Students' Gambling at High Stakes Tables
Posted on: January 11, 2018, 04:17h.
Last updated on: January 11, 2018, 04:21h.
Who knew so many high-stakes gamblers made their livings as a "student" or "housewife"? As part of an effort to snuff out money laundering by organized crime, a review of casino finances found that these two occupations made up an unusually large portion of high rollers in British Columbia, leaving BC's attorney general to question where millions of dollars passing through the province's casinos really comes from.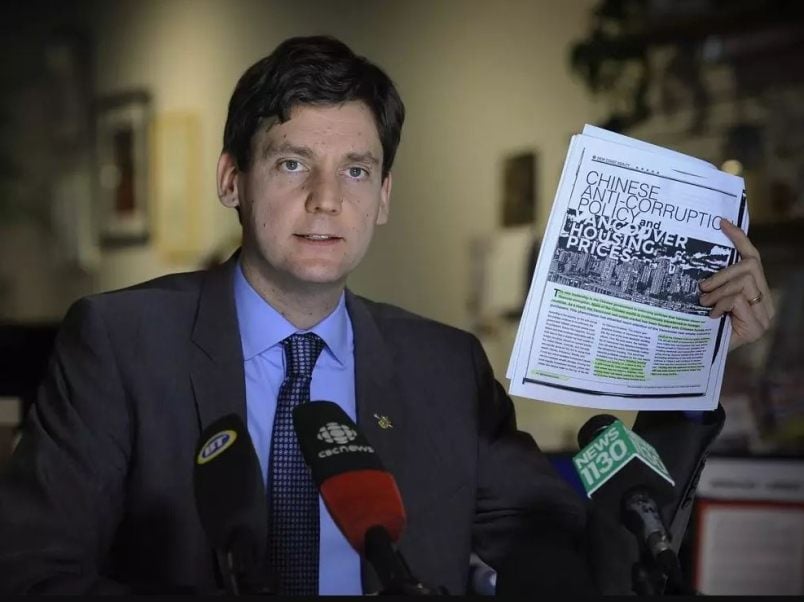 Gaming officials audited a year's worth of financial transactions at the River Rock Casino in Richmond, hoping to identify patterns that might provide insight into money laundering by organized crime.
But the surprising results came from people identified as high-stakes gamblers and the occupations they reported.
Not-So-Desperate Housewives?
In 2015, self-described "housewives" comprised the sixth-largest occupational group, placing more than C$14 million ($11.2 million) in bets. For housewives with more than $50,000 exchanged at the casino cage, 87 percent of those transactions qualified as "unusual."
"The conspicuous thing about students and housewives is that these are groups of people who don't have any source of income," BC Attorney General David Eby told The Globe and Mail. "It's incomprehensible to me why that didn't result in further investigative work, and attempts to ensure that people demonstrated where they got the money from."
Over the year, the casino saw 36 players at its high-stakes tables who identified as "students." They bet a total of C$2.3 million ($1.84 million), with one student alone wagering C$819,000 ($656,000).
The most common occupation listed by high rollers might seem slightly less suspicious: 135 individuals reported working in the real estate industry, spending more than C$53 million ($42.5 million) during the year.
However, auditors found it difficult to determine just how legitimate any of the largest bettors were. Of patrons who bet at least $1 million, 52 companies were listed. But because most of these firms were based in China, it was difficult to determine whether these companies could generate the kinds of income that would legitimately allow for gamblers to spend at those levels.
New Anti-Money Laundering Measures
Concerns over the extent of money laundering issues in British Columbia casinos has led to the introduction of new policies designed to combat the transfer of money through resorts in the Vancouver area.
Casinos in BC will now have to follow FinCEN directives similar to those in American casinos, with gamblers depositing large sums of cash or bonds being required to submit a source of funds declaration.
Individuals will require both proper identification and bank account details, and repeated large deposits will require operators to verify that the funds are not suspicious in nature before taking any more money from that patron.
According to Eby, the situation had become so severe that the money-laundering schemes in the area had become known as "the Vancouver model." The Attorney General said that money was often funneled from BC back to China via underground Chinese banks. The Royal Canadian Mounted Police suspected that money laundered through BC casinos may have financed drug networks and terrorism.
While further anti-money laundering procedures are likely to be implemented in the future, Eby says that casinos have at least taken initial steps to put suspicious cash transactions under more scrutiny.
"We are doing that now, asking 'where did you get this box of cash from?'" Eby said. "Literally a box, or a duffle bag, of cash."