Melco's Lawrence Ho Breaks Silence on Split From James Packer's Crown
Posted on: May 31, 2017, 03:00h.
Last updated on: May 31, 2017, 02:21h.
Hong Kong billionaire Lawrence Ho is finally opening up about what led to his company severing ties with fellow billionaire James Packer's Crown Resorts.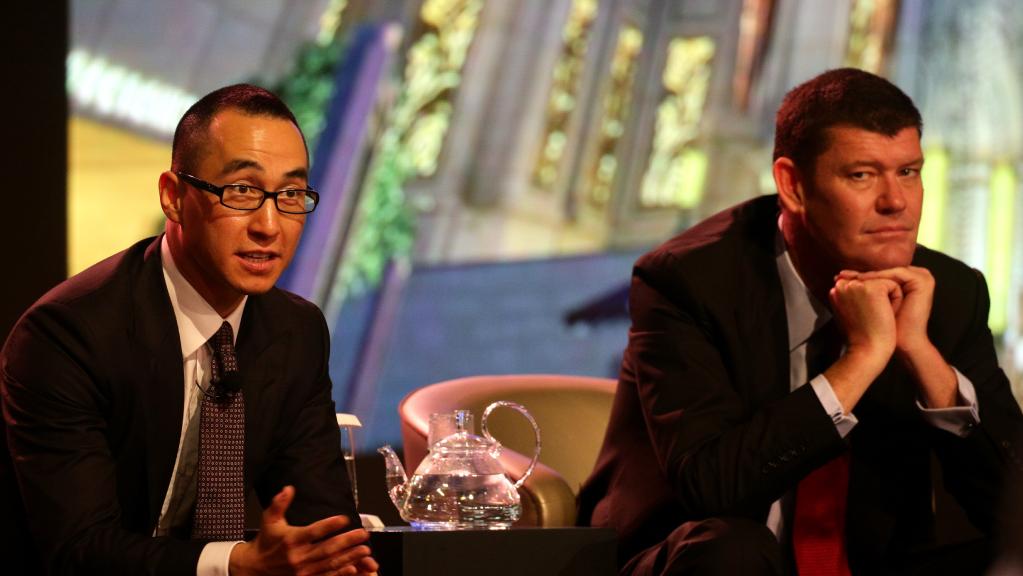 Speaking with the Financial Times, an Aussie business media outlet, the Melco Resorts owner said Crown used an aggressive marketing strategy that upset government officials in China. He also explained it was an approach he never endorsed.
Last fall, three Australian citizens and 15 Chinese nationals working for Packer were arrested in China and charged with "gambling-related crimes." Jason O'Connor, Crown's VIP manager, remains there behind bars.
Gambling is explicitly illegal in China, the exception being the special enclave of Macau. Foreign companies like Crown are also barred from marketing international casinos to Chinese citizens, and cannot organize group trips to resorts outside of the People's Republic.
Speaking to Crown's continual attempts to bring wealthy Chinese residents to its properties, Ho explained, "In all of those instances, you had casino sales people running around offering credit, talking about collection. It wasn't discreet."
"That's what caught their attention … you're deliberately spitting on our faces," Ho concluded.
The arrests and investigation, which is still ongoing, delivered a devastating blow to Crown's stock value.
Packer Sent Packing
Earlier this month, Packer and Crown announced it was divesting its remaining interest in the jointly formed Melco Crown Entertainment. Almost immediately, Ho said the Macau holdings unit would be renamed Melco Resorts & Entertainment.
For Packer, it concluded a failed attempt to take his Australian brand to Asia.
As China began cracking down on VIP junket operators bringing wealthy mainlanders to Macau, in what's allegedly been a creative money laundering scheme, Melco Crown was in the process of putting its finishing touches on the $4.5 billion Studio City resort.
Five months after the 2015 opening, Crown slashed its stake in the parent company from 34.3 percent to 27.4 percent in an effort to lessen its exposure in China.
Packer has made a fortune in Australia, but Crown has struggled outside Down Under. In America, Crown's $250 million investment in the Fontainebleau Resort Las Vegas was a total bust.
Ho says the two billionaires remain on good terms, and he considers the Australian a good friend.
While Packers seems to be transitioning into a less aggressive position on the worldwide casino industry, Ho remains bullish. Japan is expected to announce two integrated resort casino licenses up for grabs late this year, and when the country's National Diet does, Melco will be ready to pounce.
Ho's company has said it will spend "whatever it takes" to acquire one of the coveted casino licenses. Of course, he'll have plenty of competition, as Las Vegas Sands, MGM, Wynn, Genting, and others that are also on the pursuit of Japan.
Update on Crown Employees
O'Connor and the others still in custody are finally inching closer to having their day in court. Shanghai's Baoshan District People's Procurator is expected to soon announce what formal charges are being levied against the Crown employees.
The fact that the case has been handed to a district rather than a city prosecutor signals that China might be pursuing lower-level charges, good news for the alleged offenders.