Wynn Resorts Must Face Former Shareholder Kazuo Okada in Court, Judge Rules
Posted on: November 17, 2017, 12:00h.
Last updated on: November 17, 2017, 11:22h.
Wynn Resorts must have its day in court to defend actions taken by its board regarding the 2012 ouster of Japanese billionaire Kazuo Okada from its ranks and subsequent redemption of his 20 percent stake in the casino conglomerate.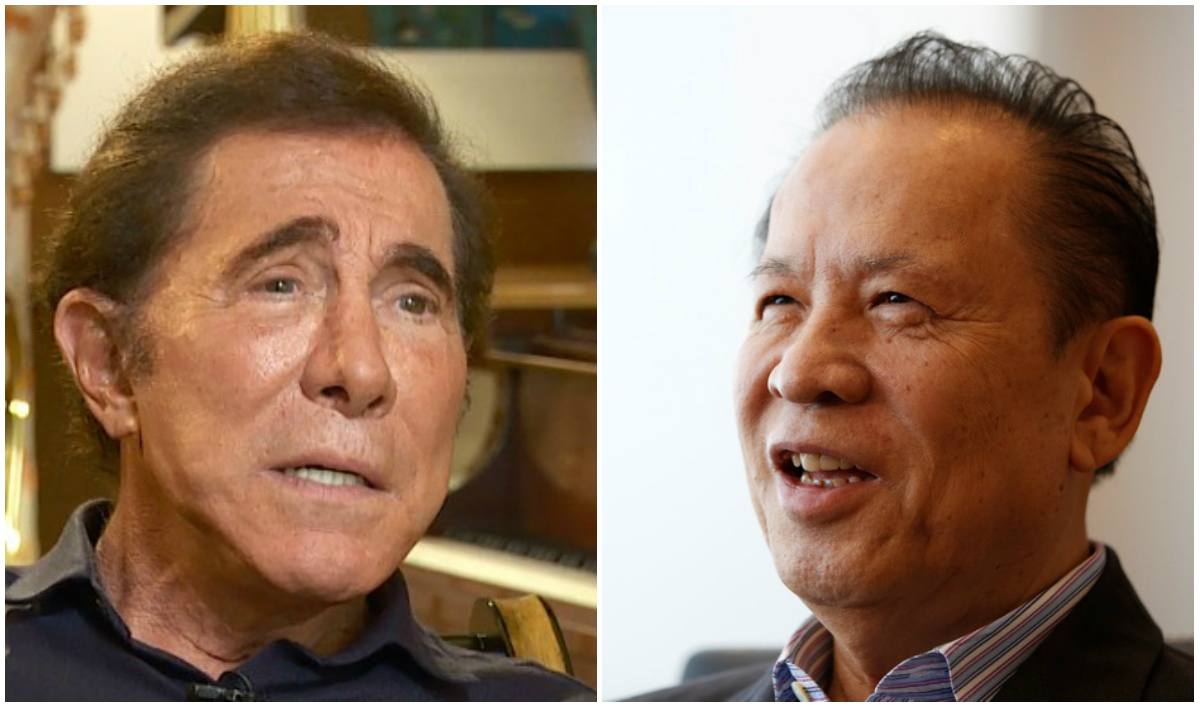 Through a lawsuit filed in Clark County, Nevada, Okada had demanded that Wynn reveal the specific steps the board took that led to its conclusion. The company denied that request, citing corporate privilege that protects company communications with in-house legal counsel.
The Nevada Supreme Court agreed with Wynn last July, but this week, Nevada District Court Judge Elizabeth Gonzalez said the state's high court ruling doesn't prevent the case from going to trial. Okada is suing Wynn on grounds that his shares were illegally redeemed, while Wynn Resorts had asked the district court to dismiss the case.
Okada's removal from Wynn's board took place after allegations came to light that he had bribed gaming regulators in the Philippines to the tune of $40 million in order to receive authorization for his $2.4 billion Okada Manila casino resort. Wynn Resorts redeemed his 24.5 million shares and issued him a check for $1.9 billion, despite the actual shares being worth $2.77 billion at the time.
Okada, who first made his fortune by manufacturing pachinko and slot machines, was one of Wynn Resorts' earliest investors in 2000.
Stock Value at Stake
Judge Gonzalez allowing the case to move forward means Okada's team will need to prove that his shares were unlawfully redeemed, but the plaintiff won't have access to Wynn's corporate process for arriving at their decision, either.
The stakes are high, as Wynn Resorts stock was trading at around $115 in October of 2012 when Okada saw his shares cashed. Today, Wynn is over $150 a share, roughly a 30 percent gain.
Even at the $1.9 billion reduced payout Wynn Resorts issued to Okada, today Okada's stake would be worth $570 million more. Okada's legal reps say the primary issue is that the board wasn't acting independently on behalf of the company's best interests, but taking directives from Steve Wynn himself.
"The Wynn board will pull out all the stops to go after, to attack anyone opposed to Mr. Wynn," attorney David Krakoff argued at this week's hearing, as reported by Bloomberg. "But when it comes to Mr. Wynn and his friends, the board does nothing."
Okada continues to deny any wrongdoing in the Philippines, and claims Wynn simply wanted him gone because he had become Wynn Resorts' largest single shareholder.
Spring Trial Likely
According to Bloomberg, the case is expected to begin in April of 2018 in Clark County.
Without evidence from Wynn Resorts, it will be a "he said, he said" trial. That might favor Wynn, a casino and hotel developer who's been invested in Las Vegas for 50 years, with a local jury deciding the outcome.
Though the $40 million alleged bribe to Filipino regulators has yet to be proven, Okada's company Universal Entertainment also removed him from its board this year after shady financial transactions orchestrated by Okada were discovered.
Most notably, a more than $17 million transfer from a Universal account to a company personally controlled by Okada and his son. Okada hasn't been able to properly explain what the money transfer was for.
PAGCOR, the Philippine Amusement and Gaming Corporation, said regardless of whether Okada is found guilty of securities fraud or not, it won't impact the license of Universal's Okada Manila resort.