Crime Figures Soar In Macau As Junket Revenues Tumble
Posted on: May 27, 2015, 11:07h.
Last updated on: May 27, 2015, 11:07h.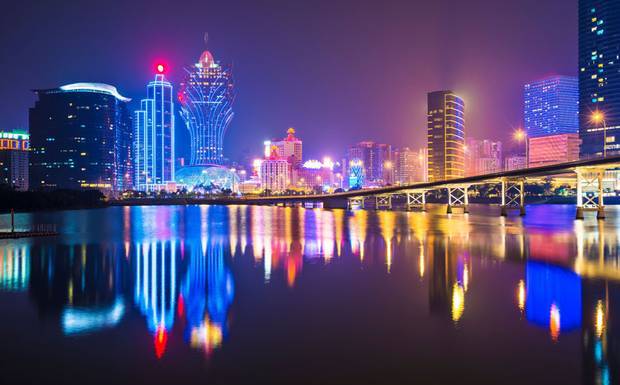 Beijing's financial crackdown on Macau has hit the gambling hub where it hurts, clamping down on the VIP junkets that once accounted for 60 percent of its revenue.
This tactic is putting the squeeze on its criminal underbelly, with security chiefs reporting a sharp rise in triad-related crime, according to a report by the South China Morning Post.
The news comes just a week before the opening of two new gaming resorts at Galaxy Entertainment's Galaxy Macau on the Cotai Strip.
President Xi Jinping's government recently launched an unprecedented anti-corruption and money-laundering drive with the aim of stemming the tide of corrupt Chinese Communist Party officials to Macau.
There is a perception in Beijing that the high-rollers courted by the enclave's controversial junket industry largely comprise corrupt Communist Party officials removing huge sums of stolen public money from the mainland.
Triad's on the Rise
The problem of corruption within the Communist Party has reached staggering proportions over the past decade, and Beijing has had enough.
Liu Dong, deputy director of Beijing's Economic Crime Investigation Department, vowed recently that, "We will hunt them down and bring them to justice wherever they try to escape and hide."    
At the beginning of the year, the Chinese government clamped down on the junkets, which have long been under suspicion of infiltration by organized crime, by barring any junket agent with a criminal record from operating in the region.
The Macau regulator, the Gaming Inspection and Coordination Bureau, issued a formal notice to junket businesses demanding they file regular documentation verifying the credentials of their employees.
Police have said that the number of illegal detentions, which largely involve the forced collection of gaming debts by triads, almost doubled in the first three months of the year.
Arson attacks and document forgery incidents are also up.
"Situation Stable"
Macau's secretary for security, Wong Sio-chak, played down fears of a crime wave, insisting that the figures documenting the rise in loan-sharking and illegal detention "still does not provide enough evidence that the current adjustment in the gaming industry has affected Macau's social public security." The enclave's security situation was still stable, he added.
However, casino an industry source close to the South China Morning Post who wished to remain nameless said he believed that the increase in crime came as a direct result of the current state of the VIP junket industry and it's recent demise, which has reported a decline of 30 to 40 percent in business over the past few months.
"Business is business for these guys, and if they can't get their pound of flesh one way, they'll get it another way," the source said.