Court Rules Michigan Cannot Sue to Block Indian Casino
Posted on: May 31, 2014, 05:30h.
Last updated on: June 13, 2022, 10:21h.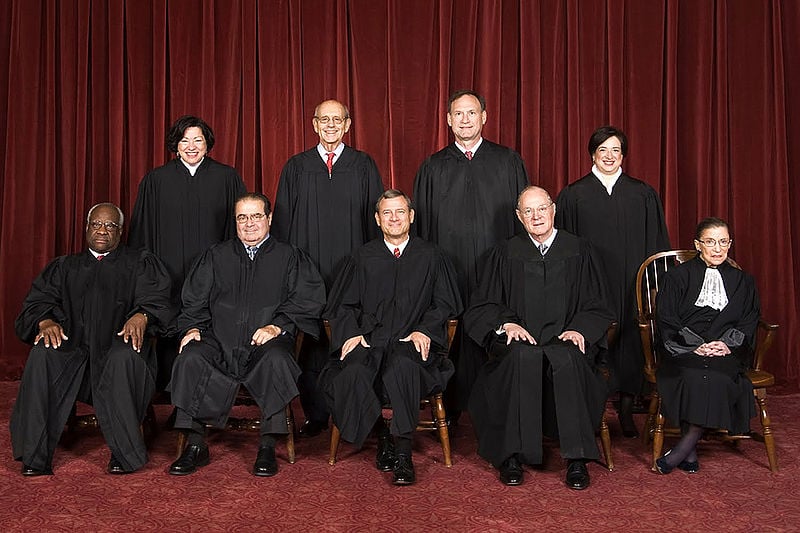 The rules governing casinos run by Native American tribal groups are varied and complex, relying on both federal laws and the compacts signed between states and the tribes that reside within them. This plays out in legal battles across the country, including one that was just settled in the highest court of the land.
The Supreme Court of the United States ruled this week that Michigan cannot sue a tribe to stop the opening and operation of an Indian casino, as tribal sovereign immunity overrules the state's legal challenges. The decision was a divisive one, as the justices were split 5-4 in favor of the Bay Mills Indian Community.
Off-Reservation Casino at Heart of Case
The case revolved around a casino that the Bay Mills tribe built in 2010 about 90 miles south of its reservation, which is located on Michigan's Upper Peninsula. The tribe had purchased land there with money it received as part of a settlement with the federal government over allegations that they had not been properly compensated for land they gave up in 19th century treaties.
Because the casino was built on off-reservation land, Michigan had argued that its operation was in violation of their state compact and without permission from the state or federal governments.
But in writing the majority opinion, Justice Elena Kagan found that tribal immunity applied to off-reservation commercial activities. That meant that the tribe is protected from being sued by Michigan unless Congress made a ruling that would limit tribal immunity.
However, she did note that there were other options for the state if it wanted to stop a casino from being operated, up to and including filing criminal charges against individual tribe officials.
Ruling Protects Tribal Sovereignty
Ultimately, the case was sent back to the 6th Circuit Court of Appeals for disposal. That leaves open the question as to whether or not the casino will eventually be allowed to open – though it did help strengthen the longstanding recognition of tribal sovereignty.
"Congress and the Supreme Court have long recognized that a state cannot interfere with an Indian tribe's sovereignty," said Neal Katyal, a lawyer for Bay Mills. "We are gratified that the court reaffirmed that longstanding principle today."
State Attorney General Bill Schuette's office argued the case for Michigan. Their lawyers argued that while there were other options available, it would make more sense for federal courts to simply limit tribal immunity for commercial activities that took place off-reservation. Traditionally, the Indian Gaming Regulatory Act – which the state had been trying to use as the basis of their lawsuit – has only applied to casinos on reservations.
Dissent Questions Extent of Immunity
As has become commonplace in gambling legislation and legal cases, the justices were not strictly divided on ideological lines. Justice Kagan was joined in the majority opinion by Chief Justice John Roberts as well as Justices Anthony Kennedy, Stephen Breyer and Sonia Sotomayor.
Justice Clarence Thomas wrote a dissenting opinion in which he stated that there was no reason for the court to continue the extension of tribal immunity to off-reservation activities.
"No one can seriously dispute that Bay Mills' operation of a casino outside its reservation…would violate both state law and the Tribe's compact with Michigan," Thomas wrote. "Yet immunity poses a substantial impediment to Michigan's efforts to halt the casino's operation."
Justice Thomas was joined in the minority by fellow conservative Justices Antonin Scalia and Samuel Alito, as well as by Justice Ruth Bader Ginsburg. Both Ginsburg and Scalia wrote their own dissents to the majority opinion.
Similar Guides On This Topic