Sands Nassau County Casino Effort Scores Win in New York Appeals Court
Posted on: November 12, 2023, 07:50h.
Last updated on: November 14, 2023, 08:58h.
Late Friday, the appellate division of the New York State Supreme Court put a hold on a state Supreme Court ruling that the blocked lease transfer of Nassau Veterans Memorial Coliseum in Uniondale, NY. That's the property on which Las Vegas Sands hopes to build a new casino hotel.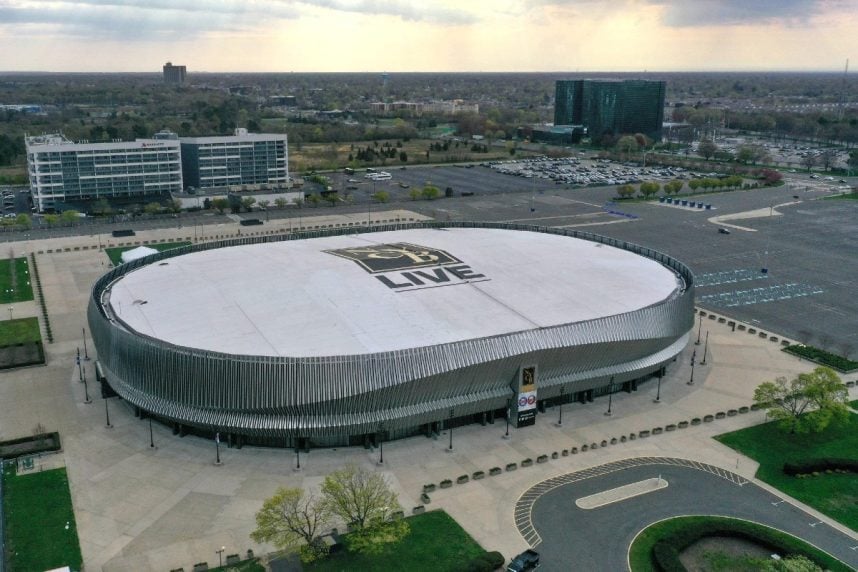 The appellate court's ruling means a previously announced 99-year lease pact between Nassau County and Sands can proceed until an appeal hearing on that ruling proceeds. That's slated for November 21.
For far too long, the Coliseum site known as The Hub has been languishing in a twilight zone of inaction," said Nassau County Executive Bruce Blakeman in a statement. "We are grateful that the Appellate Division granted a stay of the lower court's decision, and we're confident the lower court's ruling will be overturned. I will continue to stand for the proposal by the Sands to develop a world-class luxury hotel, spa, entertainment center, and casino which will bring $5 billion in construction, good paying permanent jobs and tax relief for our residents."
Blakeman has long supported using the Coliseum land as a casino resort site. However, he's also been vocal in saying that the venue should be less gaming-centric and focus more on dining, entertainment, and bringing convention business to Long Island.
How Sands, Nassau County Got Here
The appellate division ruling occurred after Hofstra University sued Nassau County in April, claiming the lease transfer agreement breached New York's Open Meetings Law.
New York State Supreme Court Justice Sarika Kapoor agreed. In a ruling issued last week, the judge noted that Hofstra proved that the county purposefully didn't allow public comment on the lease transfer.
Nassau County "engaged in improper segmentation by not considering the future development planned by Sands, the Court finds that the Nassau County Legislature did not take the requisite 'hard look' at the relevant areas of environmental concern raised by the lease transfer," wrote Kapoor in the decision.
Las Vegas Sands said Kapoor's ruling doesn't impact its Nassau County plans, nor does it believe the decision hinders its odds of landing one of the three downstate casino permits that New York regulators will award in the future.
Nassau County Casino Has Detractors, Supporters
Including Blakeman, Long Island policymakers of both parties support the casino effort, noting it could create thousands of jobs and boost local tax collection efforts. Likewise, many local businesses believe a gaming venue would be economically accretive to the area.
Conversely, Hofstra, the Say NO to the Casino Civic Association, and the Uniondale Nostrand Gardens Civic Association are among the entities that ardently oppose a casino resort coming to Long Island.
"This is no place, this is not the right venue, this is not the right county for a casino project of this magnitude," Pearl Jacobs of the Uniondale Nostrand Gardens Civic Association told News12. "It would be the equivalent of seven football fields – it would be right in the middle of 60,000 students from graduate school all the way down to kindergarten."
Most Read