Las Vegas Sands Lands Lease Accord on Nassau Coliseum
Posted on: April 26, 2023, 05:22h.
Last updated on: April 27, 2023, 01:16h.
Las Vegas Sands has struck an agreement with Nassau County, N.Y., under which the gaming operator gains control of 72 acres of land in Uniondale, representing a step forward in the company's efforts to build a casino-hotel there.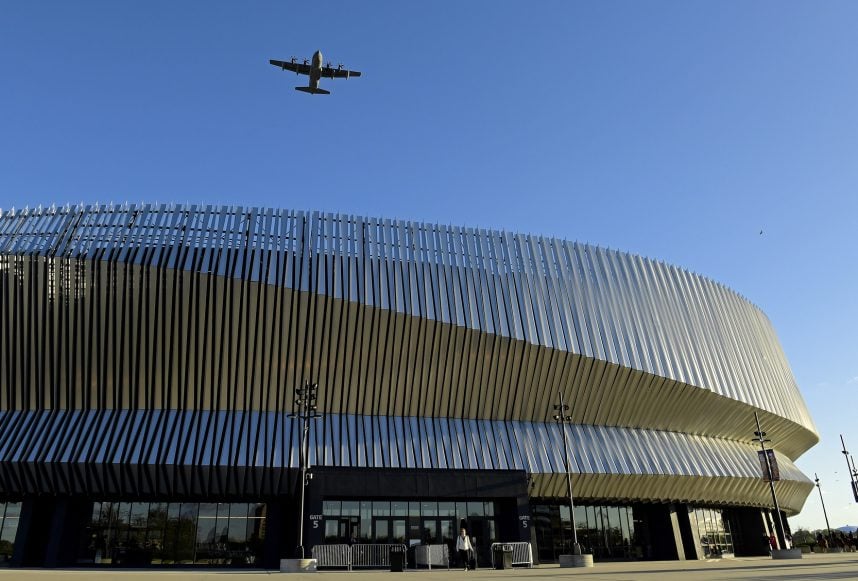 Nassau County Executive Bruce Blakeman and Las Vegas Sands CEO Robert Goldstein earlier today announced an accord whereby the gaming giant gains control of land in Uniondale for 99 years. The lease on the land has been held by a Florida real estate developer since 2020. Blakeman, a Republican, has been supportive of the Long Island casino plan, urging Nassau County to at least listen to Sands' proposal.
His caveat is that if an integrated resort is built there, that gaming be secondary to conventions, dining, and entertainment. He will appoint one of the Community Advisory Committee's five members, tasked with evaluating Nassau County casino pitches.
The next step is for the 19-member Nassau County legislature to approve the lease transfer. Republicans hold a 12-7 majority in that body, but policymakers from both parties have yet to be publicly vocal on the Sands casino pitch.
Sands Has Commitments Whether or Not It Wins License
LVS is one of a roughly dozen entities bidding for three downstate gaming permits in New York in what's likely to be one of the most intense competitions for casino licenses in recent memory.
That intensity is amplified when accounting for speculation that MGM's Empire City Casino in Yonkers and Resorts World New York in Queens has already spoken for two licenses. Translation: Sands, Caesars Entertainment, Wynn Resorts and others may be competing for just one downstate permit.
Specific to LVS and Nassau County, if the legislature approves the lease accord, the gaming company must pay $54 million within 60 days, $5 million in annual rent, and $900,000 per year to be directed to public safety programs. The company is on the hook for those obligations whether or not it wins a casino permit.
"If the state grants Sands a commercial gaming license, the annual rent rises to $10 million, and the public safety fee goes to $1.8 million. Additional revenues to the county, Town of Hempstead and surrounding communities would total $96.3 million annually. Should Sands not secure a gaming license, the total revenue drops to $7.9 million," reports Candice Ferrette for Newsday.
Sands Looking to Allay Gaming Concerns
As with other New York City-area casino proposals, there's budding opposition to the Sands Long Island pitch, with local community groups and Hofstra University leading that charge.
LVS is looking to alleviate those concerns by promising significant job creation, community stewardship and small gaming exposure.
"The resort property would also feature celebrity chef restaurants, experiential events and venues and flexible meeting and convention space, including ballrooms. Other amenities would include high-quality casino gaming, which is planned to represent less than ten percent of the project's total square footage, a luxurious day spa, swimming pool and health club, and a variety of other entertainment programming," according to a statement issued by the operator in January.