Bipartisan Connecticut Gaming Bill Introduced, Would Authorize Bridgeport Casino, Sports Betting, Online Gaming
Posted on: July 31, 2019, 07:56h.
Last updated on: July 31, 2019, 08:54h.
The Connecticut gaming industry could undergo a major overhaul should legislation introduced this week that has bipartisan support become law.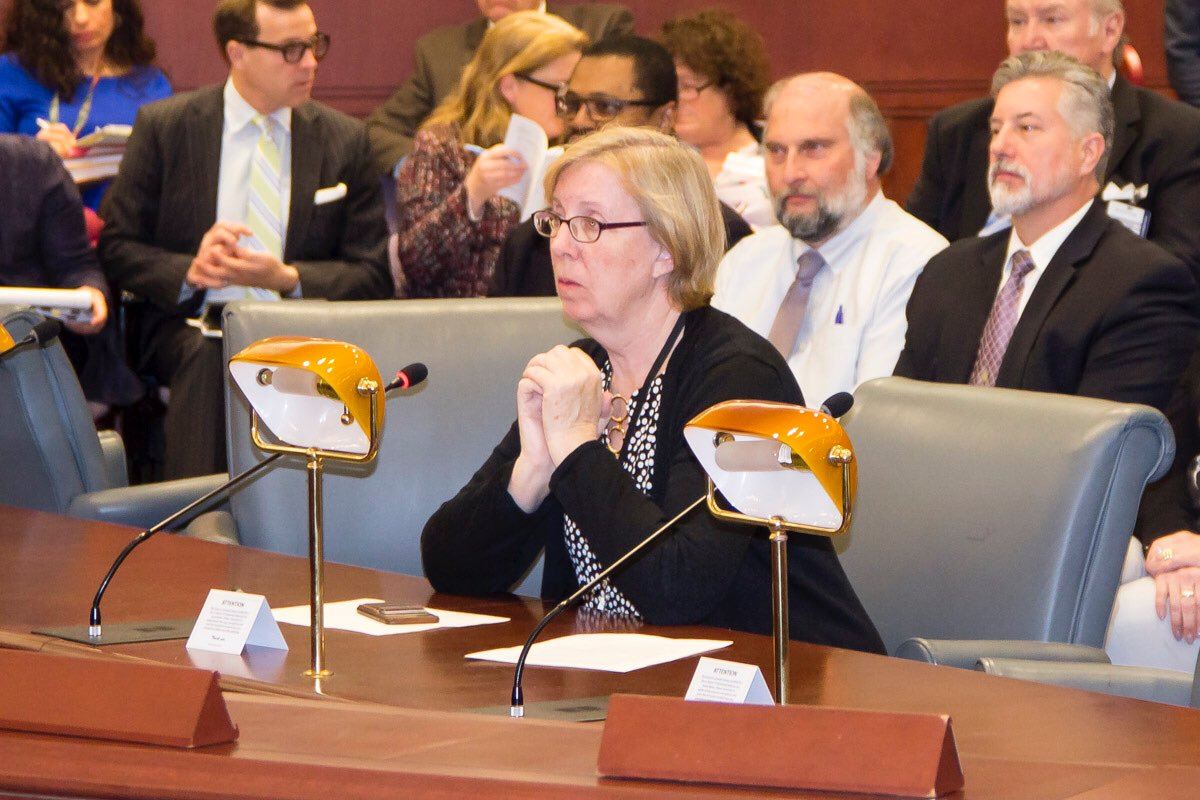 On Wednesday, lawmakers unveiled a working draft for "An Act Concerning Jobs In and Revenue From the Gaming Industry." The legislation doesn't formally have a number yet, but backers say the bill will help the state recoup millions of dollars in lost slot machine tax revenue due to increasing competition in neighboring states.
If the goal of the debate around gaming is to maximize the number of jobs and the amount of revenue for Connecticut, then this bill is the solution," state Sen. Cathy Osten (D-Sprague) declared.
The act would authorize a new land-based casino in Bridgeport, but earmark its operating rights to only the state's two tribes – the Mashantucket Pequot and Mohegan Indians. The bill would additionally allow the Native American groups to facilitate sports betting and online gambling platforms.
Nosy Neighbors
Under Connecticut's current gaming compacts with the tribes, the state receives 25 percent of the slot machine win at Foxwoods and Mohegan Sun. Those payments, however, have tumbled from $433.6 million in 2006 to $263.6 million last year.
Last summer's opening of MGM Springfield, a $960 million integrated resort just across the Connecticut-Massachusetts border, is further dampening slot win at the tribal venues. Connecticut lawmakers in 2017 signed off on allowing the two tribes to build a satellite casino on non-sovereign land in East Windsor just 13 miles south of MGM's complex to keep vital gaming money inside the state, but the large commercial casino operator flexed its federal lobbying muscles and has successfully delayed the project now by more than two years.
The US Department of the Interior finally gave approval for the East Windsor site in March. MGM argued the state was essentially legalizing commercial gambling without voter consent, and said it would be interested in building a $675 million resort in Bridgeport should a competitive bidding process be held.
Upper Hand
Connecticut's two casinos are currently playing against competition on an uneven playing field.
To the west, New York casinos are taking sports bets at their brick-and-mortar venues. To the east, Rhode Islanders can place wagers in-person, with plans for launching mobile wagering soon. However, online betting in Rhode Island does face a legal challenge.
Allowing the tribes to offer sports betting and expand their land-based operations, and additionally take their casinos online, would finally give them some sort of advantage over their nearby rivals.
This legislation will deepen our partnership with two of our biggest employers and our large single taxpayers – the Mashantucket Pequot and Mohegan tribes. With slot revenues showing a steady and gradual decline because of increased competition, we can't afford to kick the can down the road. The time to act on this legislation is now," Osten concluded.
The Connecticut General Assembly is currently amid a special session.
Gov. Ned Lamont (D) has expressed support for the tribe's being allocated the Bridgeport casino, as well as the legalization of sports betting. He said, "We've had a very strong bond and contract going back well over a generation. I'm going to do everything I can to make sure that contract stays intact."