Colorado Limits Free Bets, Doubles Sports Betting Tax Revenues
Posted on: August 8, 2023, 12:22h.
Last updated on: August 8, 2023, 12:22h.
More than $13 billion in Sports wagers have been placed in Colorado since legal sports betting began in May 2020. But it's a tweak to sports betting legislation in 2022 that took effect in 2023 that is now winning for the state.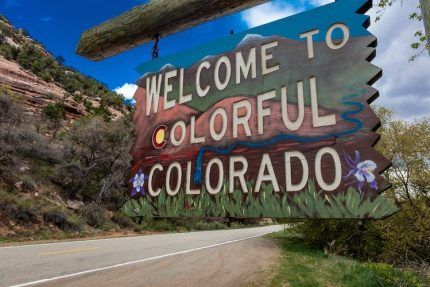 Beginning in January 2023, Colorado limited the number of free bets sports betting operators could offer. The result is a much larger bottom line for the state. In fact, Colorado's sports betting tax revenue more than doubled.
Tax revenues collected in the fiscal year that ended June 2023 came in at $25.6 million. The state's sports betting tax revenue for the previous year was $12.4 million.
The results even surpassed predictions made by the Governor's Office of State Planning and Budgeting, which forecasted about $24 million. Colorado collects a 10% tax on net sports betting proceeds from the state's casinos. No tax is collected when a bet is free.
The larger tax windfall benefits state water projects, which is dictated by the ballot measure that originally approved sports betting. Almost all of the tax money is spent on the Colorado Water Plan, which includes projects intended to prepare the state for a growing population and the drying and warming climate.
Sports Betting Operators Take a Hit
Basketball tops the list for sports bettors in Colorado in the first three years of legalization. Denver's NBA championship paid big out for sports betting fans and put Colorado's sports betting operators in the red.
Sports betting operators in the state lost $10.8 million on basketball bets in June as the Denver Nuggets made a run to an NBA championship. It was the franchise's first title in its 47-year history
During the month of June, sportsbooks accepted $57.9 million in basketball bets both online and in-person. Operators paid out $68.7 million in winning basketball wagers, according to figures released by the Colorado Department of Revenue
Basketball bets totaled roughly 19% of all betting during June. Baseball bets came in at 34%, followed by tennis at 8%, and soccer at 4%.
Operators posted a 3% win rate, or hold, across all sports for June, well below their 6.7% average. Total sports betting revenue for the month was $9.2 million, a 71 % decline from May. The $9.2 million figure was the lowest total in the past 12 months.
Colorado Football Attracting Big Betting Action
Despite finishing 1-11 last year, the Colorado Buffaloes are getting big sports betting action. In short, the reason is Deion Sanders. The Buffaloes hired Sanders Last December and, so far, the team's season opener on September 2 has garnered the most bets in college football by handle for DraftKings.
Colorado is a 19.5-point underdog against TCU, but the Buffaloes have attracted 67% of the handle from gamblers.
Sanders, 55 remains a huge draw years after his days as a two-sport star and Pro Football Hall of Famer. The fame has drawn players to the roster and gamblers to the table.
The betting market for the national championship is a reflection of that. Last year, Colorado ranked 44th in total money wagered and 41st in total bets, according to DraftKings. This year, DraftKings, BetMGM, and Caesars Sportsbook report Colorado as a Top-10, most-popular team among bettors to win the national championship – an attractive gamble for those looking for the potential of a big payoff with little risk at long odds.
Those skeptical of Colorado's chances are pilling on too, and it's professional gamblers who tend to be in the skeptical camp.
"We are seeing a lot of professional action betting on the under 3.5 wins for a couple of reasons, the first being their schedule," said Joey Feazel, the college football lead at Caesars Sportsbook. Colorado's first two games are against TCU and Nebraska.