Chris Christie Tells State Lawmakers to Resist Attempts at Federal Sports Betting Regulation
Posted on: January 6, 2019, 08:00h.
Last updated on: January 4, 2019, 09:38h.
Former New Jersey Gov. Chris Christie was instrumental in pushing forward with the state's effort to regulate sports betting, a campaign that ultimately led to the Supreme Court decision that overturned the Professional and Amateur Sports Protection Act (PASPA) last May. Now, Christie is warning state lawmakers not to let the federal government have another crack at overseeing the industry.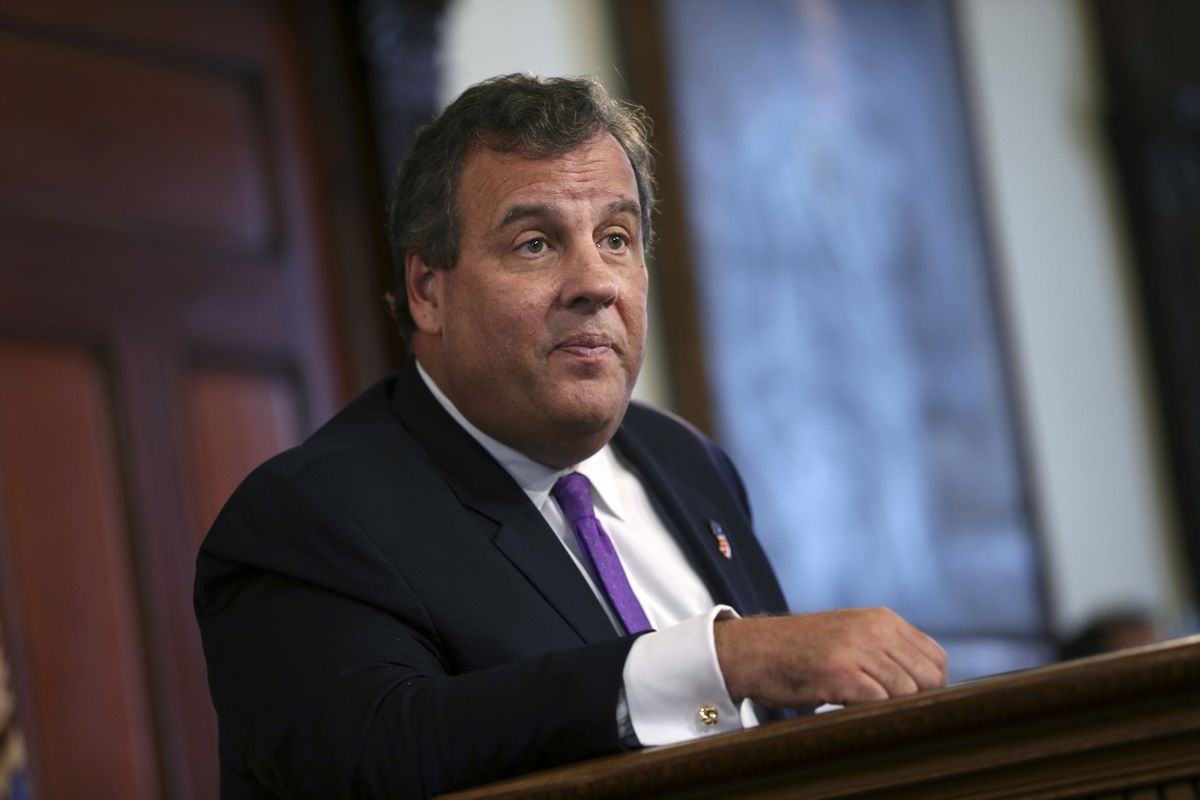 Speaking on Friday at the National Council of Legislators from Gaming States conference in New Orleans, Christie echoed the language of other opponents of federal legislation, saying such bills were "a solution in search of a problem."
Christie Blasts Proposal by Hatch and Schumer
In particular, Christie took aim at a recent piece of draft legislation introduced last month by Senators Chuck Schumer (D-New York) and Orrin Hatch (R-Utah). That bill – which Hatch said he hoped would serve as placeholder legislation for interested lawmakers in the incoming Congress – would require sportsbooks to use official league data to settle wagers, provide a national data sharing system to track suspicious betting patterns, and create a nationwide self-exclusion list, among other regulations.
"We do not need a federal solution to this problem," Christie told lawmakers. "States have been regulating gambling for decades without incident."
The proposed bill doesn't make any mention of integrity fees. These royalties – up to one percent of all bets made – have been requested by professional sports leagues at the state level, but thus far, no state has actually included them in their regulatory framework for sports betting.
Still, Christie made a point of fighting back against the very concept, saying that there was no reason for states to cave into this demand.
"We're going to reward the people who fought us for seven years with fees that are going to diminish your margins?" Christie said during his remarks. "They don't need it, and given their conduct over the last seven years, they don't deserve it."
Message Resonates with Lawmakers
That message apparently went over well with legislators in attendance.
"Legislators in Utah know what people in Utah want, lawmakers in New Jersey know what works best for them," William Coley II, the chairman of the council and a Republican state senator from Ohio, told the Associated Press. "We don't want federal oversight."
The potential for federal sports betting legislation has increased since the House Subcommittee on Crime, Terrorism, Homeland Security, and Investigations held a hearing on the issue in late September. At the time, NFL executive vice president of communications and public affairs Jocelyn Moore testified that the league wanted the federal government to step in to oversee sportsbooks across the country.
"As we go forward, we believe the federal government is the only entity that can protect the integrity of the game," Moore told the committee. "We are asking for core standards, not sweeping legislation."
Christie Frequently Considered for Cabinet Positions
Christie's time as Governor of New Jersey ended in January 2018. Although he had run against President Donald Trump in the Republican primaries prior to the 2016 election, Christie ultimately became a supporter, and was expected to head up President Trump's transition team until being removed from that role as the "Bridgegate" scandal intensified.
Since then, however, Christie has been considered for several cabinet positions. Various media reports over the past two years have suggested that he has turned down roles as Secretary of Homeland Security, Secretary of Veterans Affairs, and Secretary of Labor.
There has been speculation that Christie is most interested in the job of Attorney General, though there has been no confirmation that he is being considered for the position. In December, Christie met with President Trump about the job of White House chief of staff, but asked not to be considered for the post after the meeting.