New Jersey Casino Reinvestment Development Authority to Spend $137K on Armed Security
Posted on: September 27, 2023, 09:52h.
Last updated on: September 27, 2023, 01:55h.
The Casino Reinvestment Development Authority (CRDA) in New Jersey has approved spending nearly $137K to hire armed security guards. The security detail won't protect the Boardwalk or casino corridor, but the CRDA offices are located along S. Pennsylvania Avenue in Atlantic City.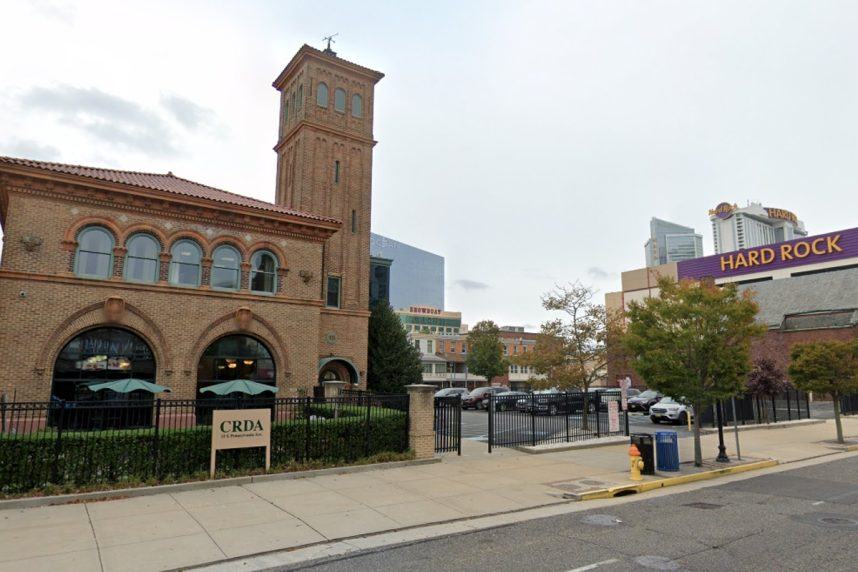 Promoted as "the only agency of its kind in the nation," the CRDA uses Atlantic City gaming taxes to prop up the city through reinvestment.
The CRDA facilitates economic and community development, with its revenue stemming from the state's requirement that the nine casinos in town direct 1.25% of their brick-and-mortar gross gaming revenue (GGR) to the government agency. The CRDA also collects a "luxury tax" from casinos, including 9% of their hotel revenue, 3% of alcohol sales, and 9% of entertainment receipts.
The CRDA is supposed to allocate the money to projects and initiatives that act "as a catalyst for meaningful, positive change" in Atlantic City. But the agency's funding of controversial programs, including millions of dollars in payments and incentives to the Miss America Organization and the authority's creation of a "Green Zone" behind Pacific Ave., where recreational cannabis dispensaries and lounges will be allowed, has caused much criticism.
A 2018 audit from then-New Jersey State Auditor Stephen Eells determined that the CRDA "did not always ensure an effective and efficient use of its funds." Eells also said, "Certain transactions were not always reasonable or properly recorded in [CRDA] accounting systems."
Security Needed
State gaming regulators at the New Jersey Casino Control Commission continue to promote Atlantic City's economic health as statewide gaming revenues continue to climb.
But casino executives continue to stress that the overall GGR picture doesn't reflect a true representation of how the nine casinos in Atlantic City are doing. That's because much of the online gaming revenue and sports betting income is shared with third-party operators.
Crime is surging in Atlantic City after dipping slightly during the pandemic. In an effort to curb lawbreaking, Atlantic City has ordered businesses in high-crime areas to close overnight to restore law and order on its streets.
In April, the Atlantic City Council and Mayor Marty Small Sr. passed a resolution urging businesses along Atlantic Avenue to close nightly at 10 p.m. The CRDA's offices are located just south of Atlantic Ave. at Pennsylvania Ave.
CRDA officials said a recent security review of its offices conducted by the New Jersey State Police determined that armed security guards were warranted. The CRDA this month approved spending $136,906 for armed guards to patrol its building for the next 12 months.
The winning bid came from Expert Investigation Group, a Somers Point-based security firm. Officers will be paid an hourly rate of $54.85, with overtime at $82.28 an hour.
Expert Investigation Group is run by retired Atlantic City Police Department Detective Patrick Hurley.
Public Safety
Casino.org has fielded emails in recent months from Atlantic City residents who are upset at where the CRDA is focusing its energies. For a thriving Atlantic City casino industry, gaming executives say the local government and law enforcement agencies must find ways to assure public safety.
One of the town's more vocal critics has been Jim Allen, the chairman and CEO of Hard Rock International, which owns and operates Hard Rock Atlantic City. Allen said in 2020 that Atlantic City is "in worse shape today than it was when we bought the building [in 2017]."
Allen expressed frustration with the time it took the city government to fix broken light poles. Allen's Hard Rock Atlantic City General Manager, Mike Sampson, has also lambasted the city.
I've been driving to Hard Rock each and every day for 32 years, and it's not always pleasant. When I look at it like a guest or newcomer coming in to the city, it pains me," Sampson said last November.
Mark Giannantonio, president and CEO of Resorts and the head of the Casino Association of New Jersey, has also expressed frustrations.
"You go to Las Vegas, there are people everywhere. Look at Atlantic City. What's missing? The absence of tourists on the streets," Giannantonio said.